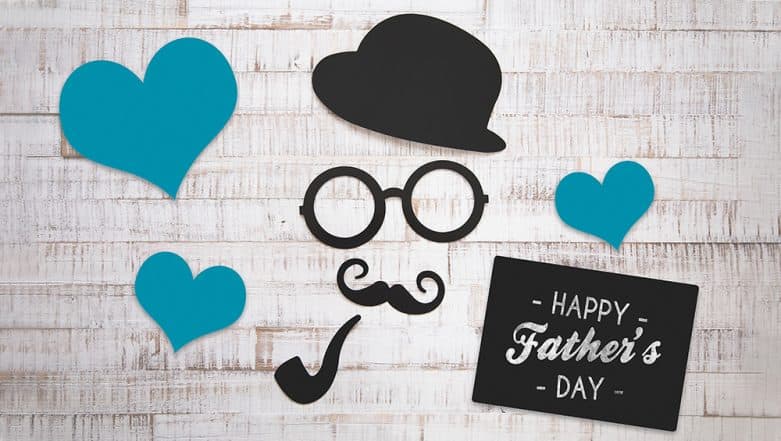 The world celebrated Mother's Day on May 12, 2019, now it's time for Father's Day to be celebrated on June 16 this year. A day dedicated to all the amazing fathers in the world, this day is celebrated just as you celebrate Mother's Day. A father's contribution to your life can never be thanked enough, but still, this one day is like an opportunity to make them feel on top of the world. Right from teaching you to ride your first bike to making you the most confident version of yourself, your father has done a lot for you and now that you are an adult, the least that you can do is make them feel great at least one day. The main objective of celebrating Father's day is to realise and honour the contribution of fathers in society. The day celebrates fatherhood and the efforts of male parents towards their family and society. When is Father's Day 2019? Know Date of Observing Fatherhood While Celebrating Mother's Day 2019.
Father's Day History and Significance
While there are many theories behind the celebration of Father's day but is said that it was first celebrated because of a woman named Grace Golden Clayton from Fairmount, West Virginia. The woman was an orphan and she lobbied her local Methodist ministers for a church service to honour fathers in 1908. An incident wherein mining disaster killed 362 local men had an impact on her and it inspired her that people should be celebrating father's day. Since she was herself an orphan when she saw that the deaths orphaned over 1,000 children, Grace wanted to pay tribute to the children's dead fathers and her own.
This father's day make a DIY card for your dad:
Culturally, socially even in books, women and their role as mothers is put on a pedestal. Their contribution as mothers is usually seen as something incomparable, sometimes so much so that the contribution of the fathers is overshadowed. This father's day give your father, the love he deserves.