Good Friday is a day of mourning observed by Christians to commemorate the crucifixion of Jesus. Christians around the world observe the day with prayer and fasting. Good Friday is also known as Holy Friday, Great Friday and Black Friday in certain traditions. Good Friday 2019 falls on April 19 following which Easter which denotes resurrection of Jesus Christ will be celebrated on April 21. Christians across countries observe Holy Week which began on April 14 and ends on April 20. As Good Friday approaches, we have a compiled a list of Good Friday quotes and messages on the crucifixion of Jesus that you can send your friends and family. Good Friday 2019 Date: Significance And History of The Day Observed by Christians During Holy Week.
Christians visit churches and spent the day by fasting and seeking penance. There are special morning and evening prayers held on this day. They engage in devotion remembering how Jesus died for the sin of humanity on the cross.  Followers of Christianity thank Jesus for their salvation made possible through his suffering. On Good Friday, Christians share messages of love, peace, hope and faith remembering the sacrifice of Christ. Holy Week 2019 Quotes: Bible Verses to Wish 'A Blessed Week' Ahead of Easter Sunday.
Here is a list of Good Friday quotes and messages you send your dear ones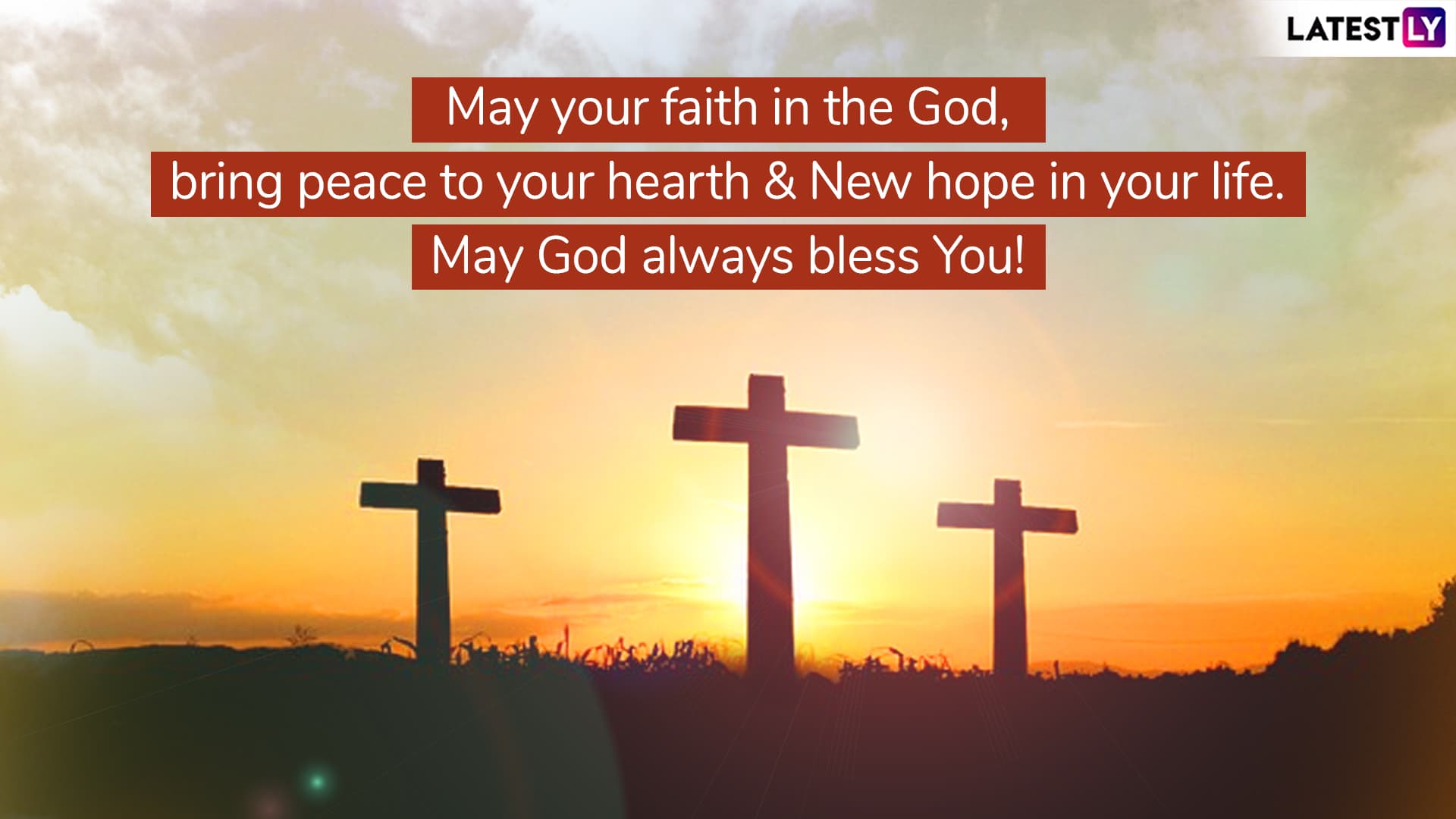 May your faith in the God, bring peace to your hearth & New hope in your life. May God always bless You!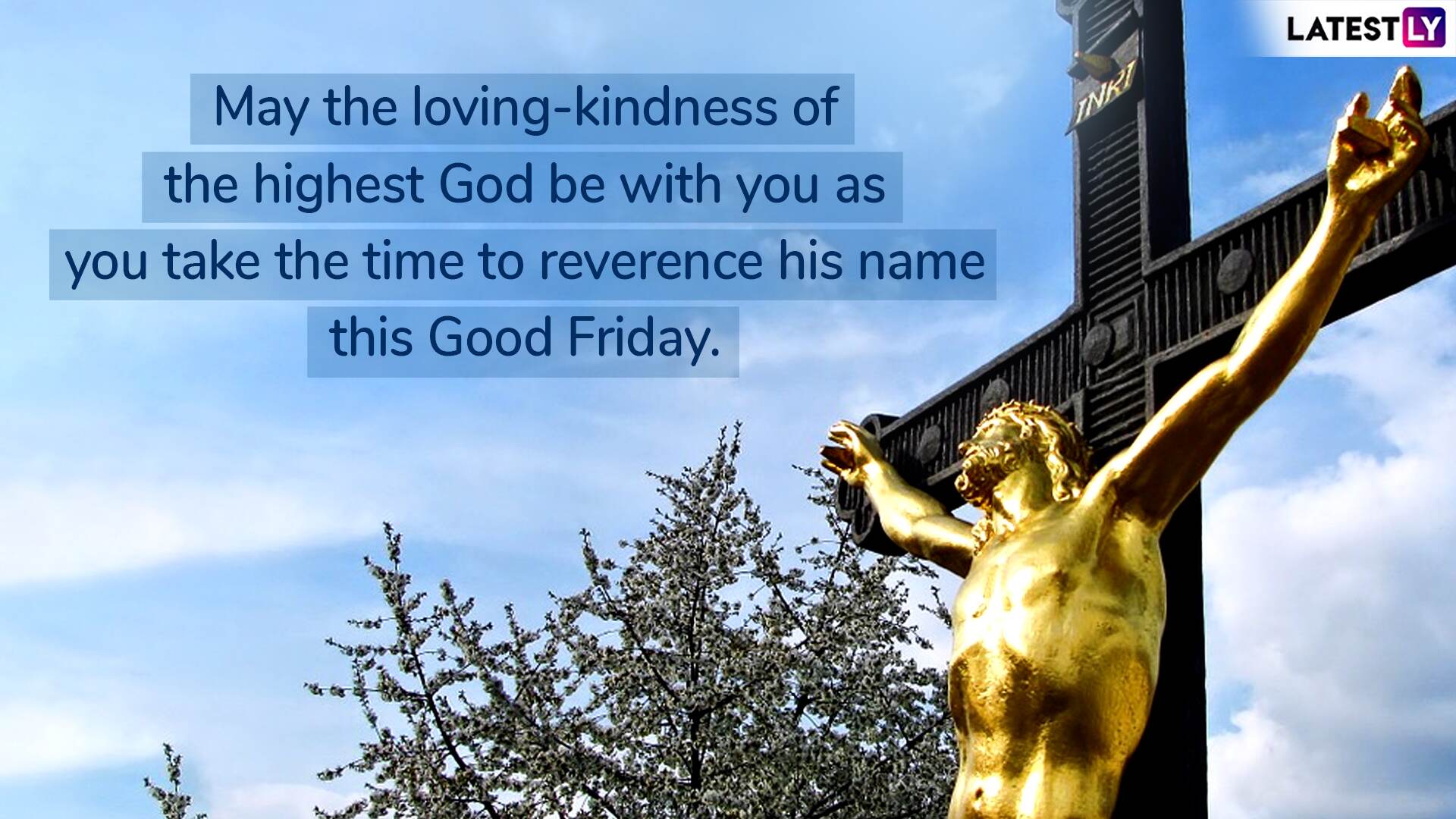 May the loving-kindness of the highest God be with you as you take the time to reverence his name this Good Friday.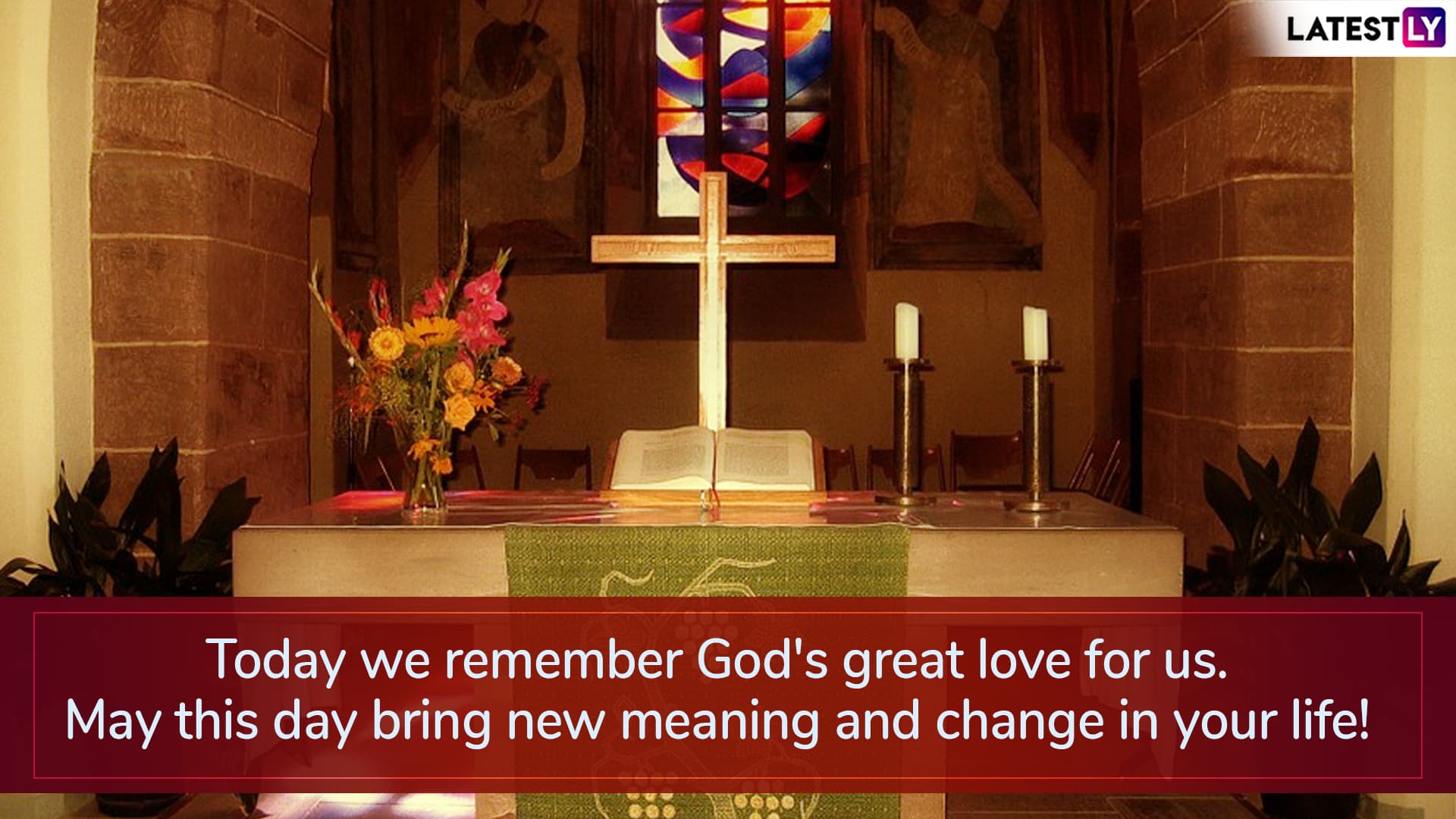 Today we remember God's great love for us. May this day bring new meaning and change in your life!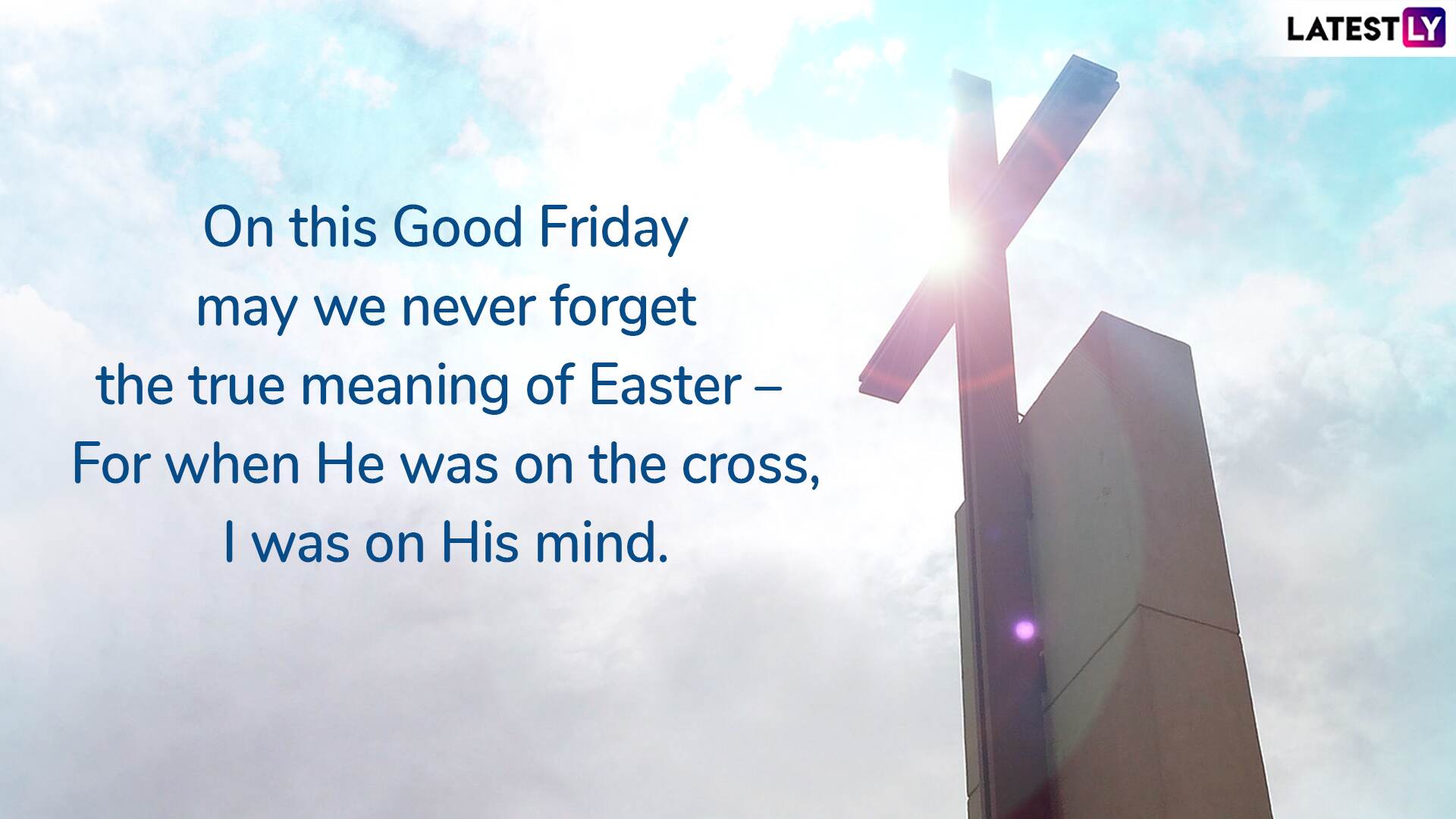 On this Good Friday may we never forget the true meaning of Easter –
For when He was on the cross, I was on His mind.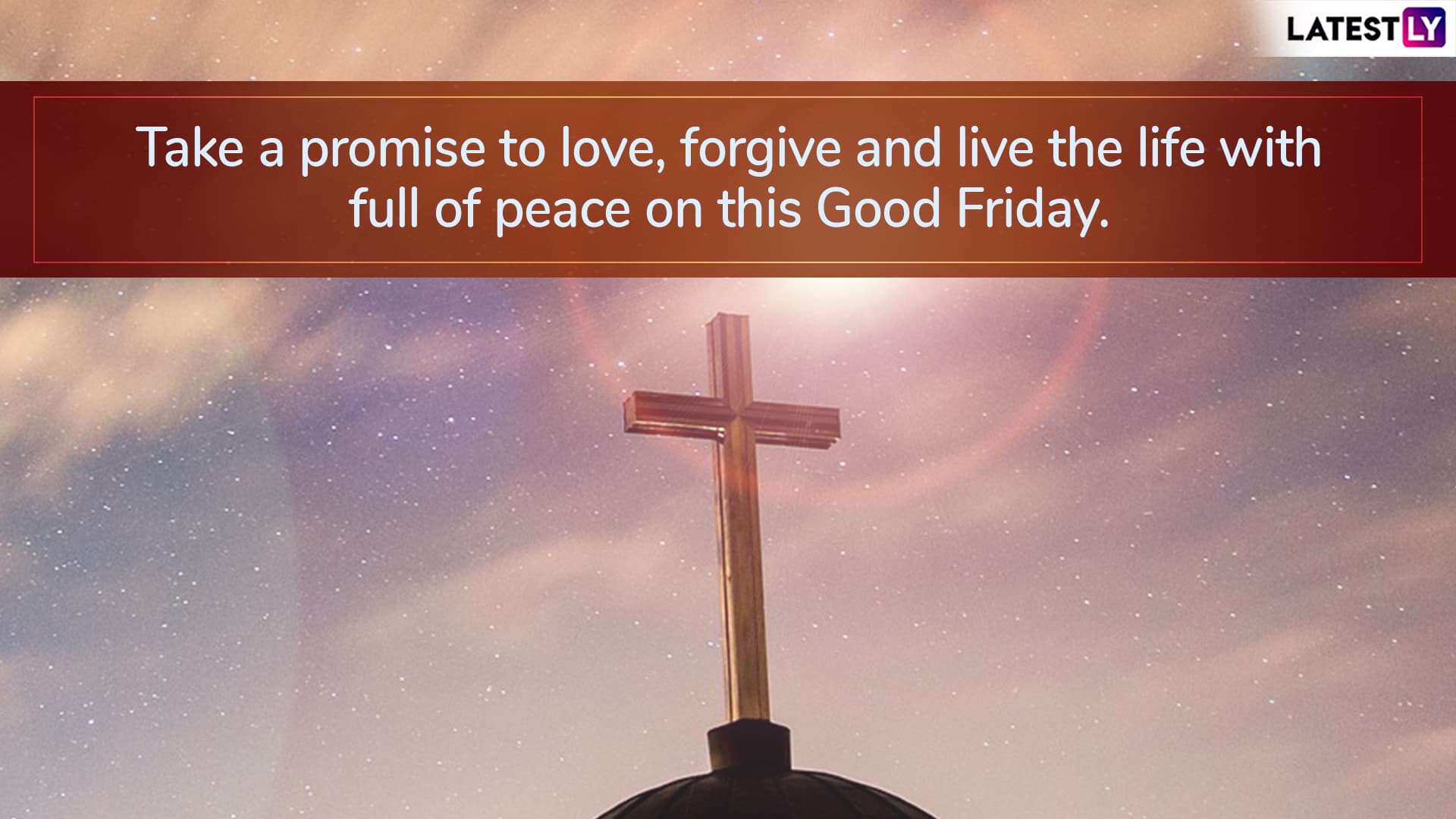 Take a promise to love, forgive and live the life with full of peace on this Good Friday.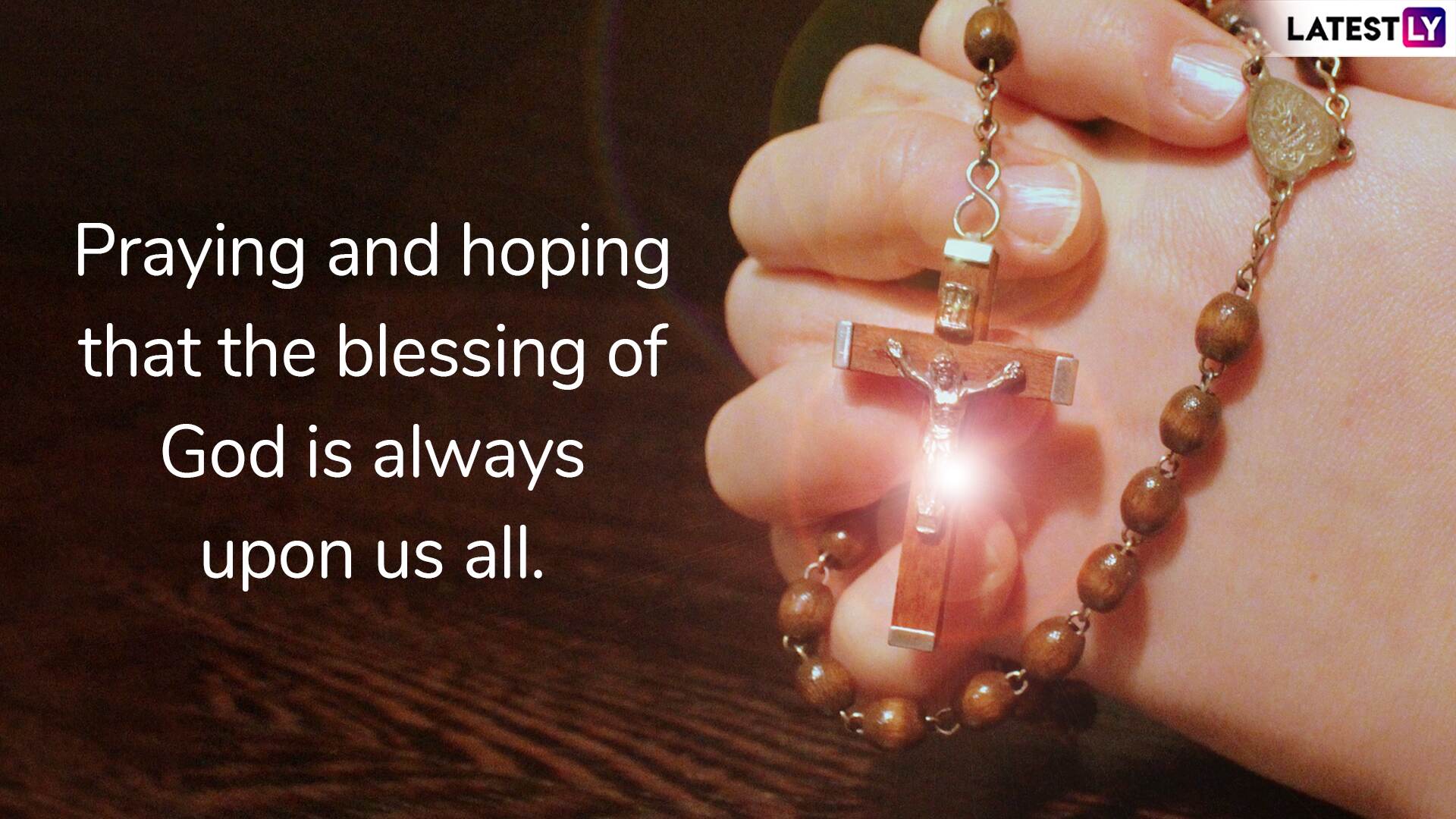 Praying and hoping that the blessing of God is always upon us all.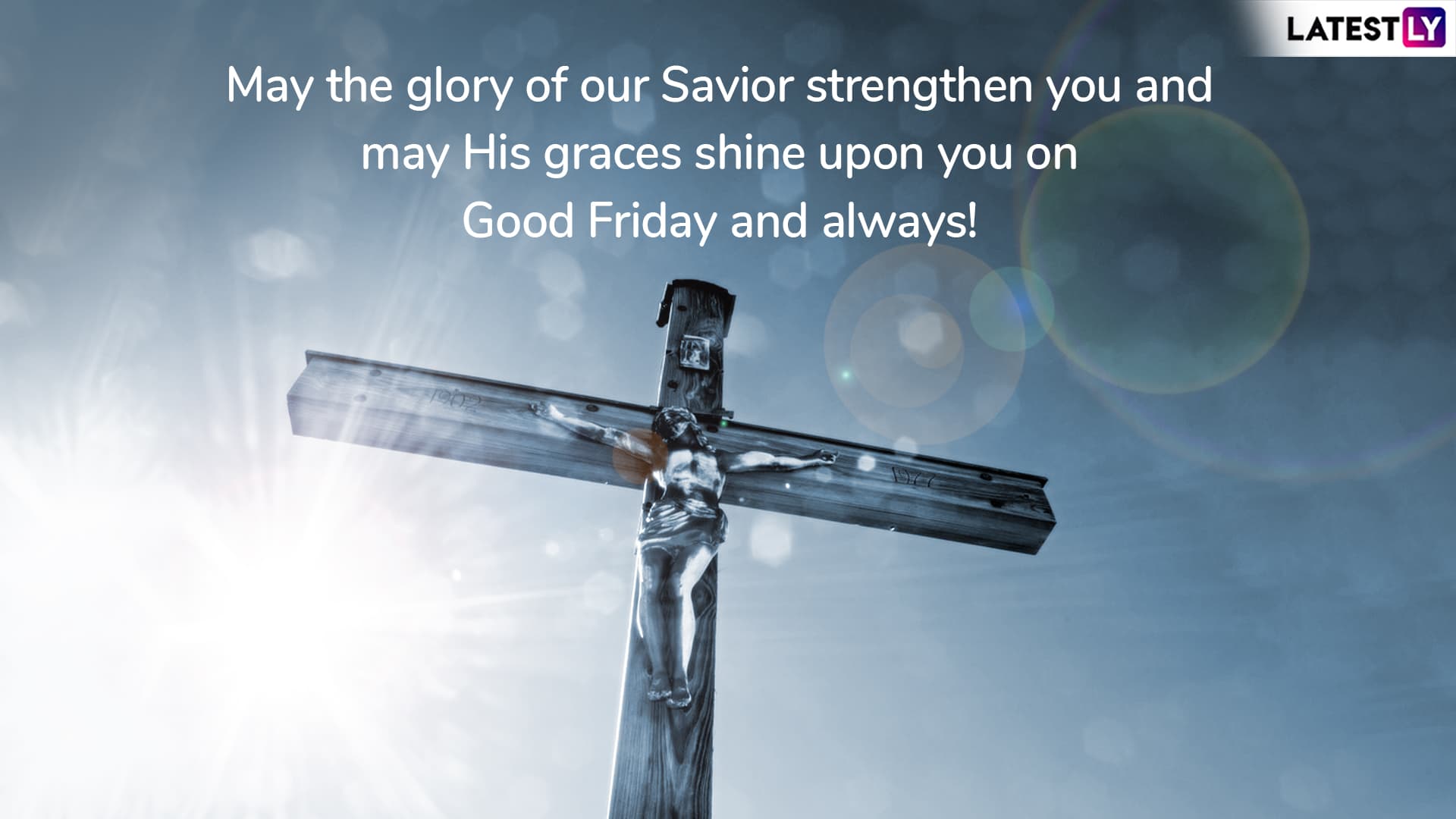 May the glory of our Savior strengthen you and may His graces shine upon you on Good Friday and always!
According to The Bible, Christ rose from the dead on the third day following his crucifixion. Hence Christians observe Easter Sunday that denotes Jesus' resurrection. According to The Bible, Jesus was killed by the then Roman government for blasphemy. He was accused of calling himself the 'Son of God. There are various theories why a day of mourning is called Good Friday. While some say it is to denote the goodness of Jesus Christ who died on the cross for humans, others say it because of the word 'God' referred to as 'Good' in holy scriptures.
(The above story first appeared on LatestLY on Apr 18, 2019 05:00 PM IST. For more news and updates on politics, world, sports, entertainment and lifestyle, log on to our website latestly.com).