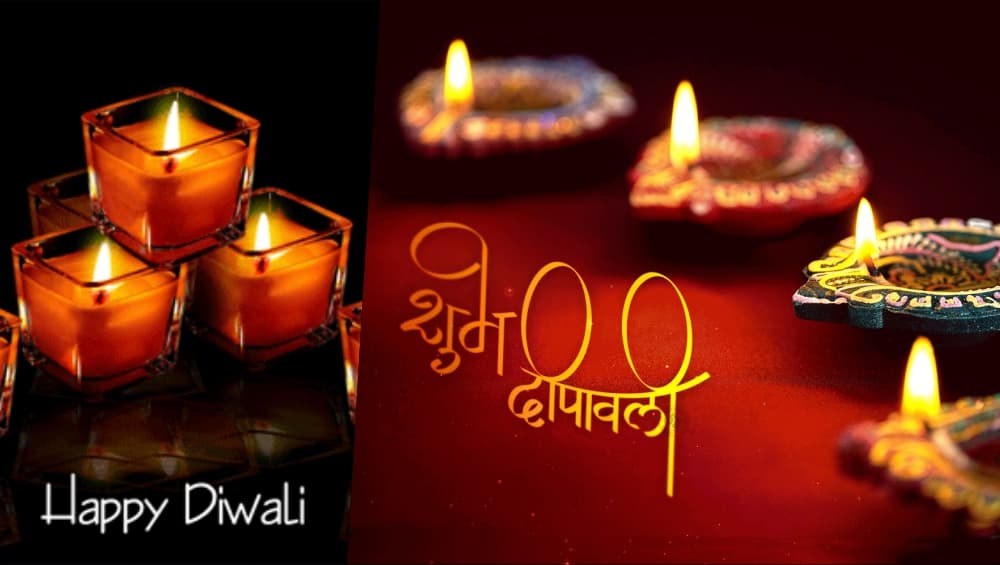 Wishing all of you a very Happy and Prosperous Diwali 2019. Of course, we had to begin it by sending our readers 'Happy Diwali greetings' because the big festival day has arrived. Diwali or Deepawali 2019, which started with Dhanteras yesterday and will see Lakshmi Puja performed on October 26. We have already wished our family and friends with beautiful Diwali images, Deepavali WhatsApp stickers, Diwali greeting cards, quotes, messages on the messaging app as well as social media platforms. Well, it is time to have a dedicated list of sparkling and fun Diwali GIF images along with short and sweet Diwali Greetings!
We love GIF images or videos a lot. But why? Well, everyone is so fond of GIF ('Graphics Interchange Format', or briefly-animated images) format as unlike the still frames, watching movement for a short time is exciting. These animated GIFs are funny, look more beautiful and in layman's term, look so full of life! Diwali GIF images and videos are no different. Watching the Rangoli design images form before your eyes in a fraction of second to a row of glowing diyas to gold coins emerging from Goddess Lakshmi's right palm is genuinely mesmerising.
Apart from GIF images, we have also collated short and sweet Diwali greetings. Let us be honest, not all of us read through the entire message online but check the images with short wishes. And when we talk about short Diwali quotes, we run out of idea, and all we can think of is – Happy Diwali 2019. Hmm. Well, do not worry, we have got you covered by listing short quotes and unique messages and greetings, which you can send to wish on Diwali.
So, everyone out there who is searching for Happy Diwali GIF, Happy Diwali GIF 2019, Diwali 2019 GIF download, Diwali animated images, Diwali animated greetings, Happy Diwali GIF with name, Happy Diwali GIF download for WhatsApp, short and sweet Diwali greetings, Diwali GIF free download and Diwali stickers for WhatsApp iPhone, Diwali stickers for WhatsApp IOS, you will get it all below.
May Goddess Lakshmi Bless You With Health, Wealth and Prosperity
Wishing You a Very Happy Diwali 2019
Have a Happy and Prosperous Diwali 2019
Shubh Deepavali ki Hardik Shubhkamnayen
Wishing You a Happy Diwali Glowing With Peace, Joy and Prosperity!
May You Have a Sparkling Diwali 2019
May Devi Lakshmi Bless You With Joy and Prosperity This Diwali 2019
May This Festival of Lights Be a Festival of Joy for You
May Goddess Lakshmi Be Pleased With The Beautiful Rangoli Design Made By You
So that was everything on Diwali 2019 GIF Images and Videos. We have also included the video of Happy Diwali 2019 stickers for WhatsApp. Watch the video to easily learn on how to download the festive sticker image packs. There are other links dedicated to Diwali images and wallpapers in HD available for free download online and Lakshmi Puja photos as well. You must check them all and for easy navigation, bookmark our LatestLY page to get your hands on Diwali 2019 greetings, quotes, images, wallpapers, stickers and videos at one go! Have a very Happy and Safe Diwali 2019.