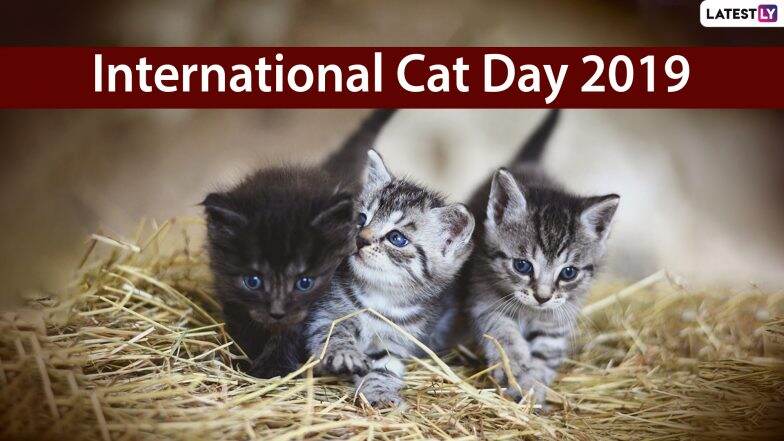 August 8 every year is celebrated as International Cat Day. A day essentially centres around felines and raise awareness about them, learn about ways to help and protect them. The day was created by the International Fund for Animal Welfare in the year 2002 and its gaining popularity over the last few years. Cat lovers would vouch for the fact that cats make lovable animals. They can be mean and moody but they are still fun to be around. If you do not have a cat, even looking at many cat videos online can be fun. The internet has so many cute cat videos, funny cat compilations, cats with babies, and other such cat videos. Ahead of International Cat Day 2019, we give you some funny and cute cat videos to make a great start to the day. International Cat Day 2019 Date: History And Significance of the Day That Celebrates Felines.
Watch a Funny Video of Cat Fails:
Cats are known to be naughty and like venturing on their own, unlike dogs who always wait for their owner's approval or a nod at least. But the above video compilation shows some hilarious cat fails!
Cats Doing Funny Things Video
If you let a cat on their own, they will still do something amusing. They may get too enthusiastic running around everywhere or just lazily clean themselves up. The above video has some funny cats. Cuteness Alert! On International Cat Day 2018, Look at Some Top Followed Cats on Instagram.
Watch Cute Kitten Videos:
If you are not too fond of cats but love kittens then the above video is just perfect. Looking at these squishy balls of fur just mewing is also so cute. Kittens are cutest, period.
We hope these videos turn your bad day around. The celebration of Cat Day is marked on different days in different parts of the world. The US celebrates its National Cat Day on October 29 every year. Meanwhile, in Japan, an unofficial holiday of Cat day is marked observed on February 22. So the observance dates may differ but the idea is the same to create more awareness for these lovely felines.