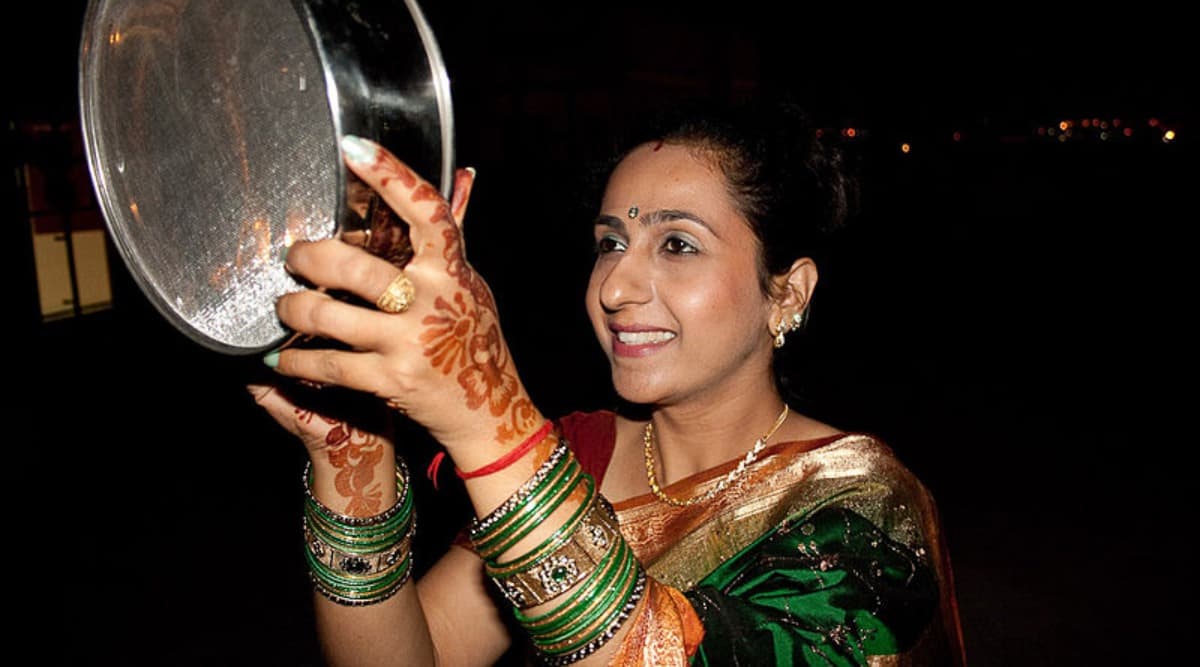 Karwa Chauth or Karva Chauth is a Hindu festival celebrated by married women. They observe a nirjala fast without consuming food or water and pray for the well being and long lives of their husbands. The festival is generally celebrated in the northern states of India, which includes Uttarakhand, Haryana, Chattisgarh, Madhya Pradesh, Punjab, Gujarat, Uttar Pradesh, Jammu and Kashmir, Rajasthan and Himachal Pradesh. Unmarried women also observe Karwa Chauth for their fiance or for an alliance from a good suitor in the future. Karva Chauth 2019 will be observed on October 17. Karva Chauth 2019 Gift Ideas For Wife: Romantic Presents to Give Your Partner on Karwa Chauth and Make the Festival Special for Her!
Women start preparing for Karwa Chauth well in advance. They generally don traditional outfits like saree, lehenga or salwar suits. Women also adorn themselves in beautiful jewellery and apply mehendi (henna) on their palms. Mehendi is considered auspicious and signifies prosperity and luck. Women pray to Lord Shiva on Karwa Chauth, seeking blessing for the family.
Karwa Chauth 2019 Date
Karwa Chauth falls on the fourth day after the full moon in the month of Kartik, as the Hindu calendar. Karwa Chauth 2019 will be observed on October 17, Thursday.
Karwa Chauth Puja Timings
Karwa Chauth 2019 start from at 05:46 pm and end at 07:02 pm, according to drikpanchang.com. The Karwa Chauth Puja Muhurat will last 1 hour 16 minutes. Karwa Chauth Upavasa Time - 06:27 am to 08:16 pm. It will last 13 hours and 50 minutes.
Moonrise time on Karwa Chauth Day - 08:16 pm
Chaturthi Tithi Begins - 6:48 am on October 17, 2019
Chaturthi Tithi Ends - 07:29 am on October 18, 2019
Women come together in a group for traditional Karwa Chauth Katha. They also offer special prayers to Lord Shiva. Later in the day when the sun sets and the moon rises, women take a glimpse of the moon through a Karva Chauth channa or sieve and then look at their husband through it. The husband then offers his wife water, sweets or fruits helping her break the fast. Men also give presents to wives on Karwa Chauth.