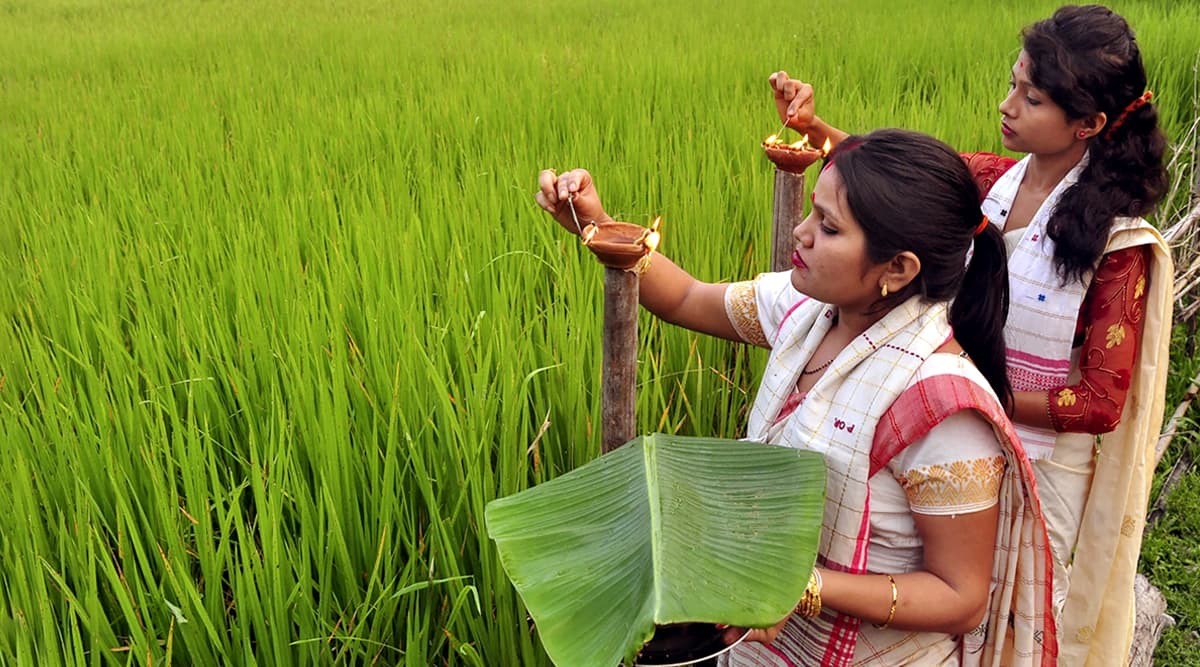 Before the festival of lights lit in, people in Assam are going to lighten the earthen lamps at the foot of their household tulsi plant, granary, garden and the paddy fields. This ritual signifies the auspicious festival of Kongali Bihu, fondly called Kati Bihu. Unlike Bohag Bihu which is marked in April welcoming the harvest season, Kati Bihu is less of merriment and more solemn. Assamese people share sincere Kati Bihu greetings. Kongali Bihu 2019 falls on October 19, and with the increasing trend of wishing your near ones through online platforms, we have accumulated some of the best Kati Bihu messages. These Kati Bihu 2019 greetings, GIF images and Bihu quotes are totally handy and even comes with quirky WhatsApp sticker ideas. They are perfect to give your Facebook status the festive feels during Kongali Bihu.
Celebrating festivals have been evolved. Thanks to the advent of technology, sending greetings have become more joyous with the cute WhatsApp stickers. It is because of the increasing demand, Kati Bihu 2019 wishes, Kongali Bihu greetings and messages are trending across the social media platforms. Make your festival worth remembering by sharing these Kati Bihu 2019 messages and images with your friends and families. Kati Bihu 2019 Date and Significance: Kongali Bihu Wishes, WhatsApp Stickers, GIF Images, Happy Bihu Quotes & Facebook Greetings to Share on the Assamese Festival.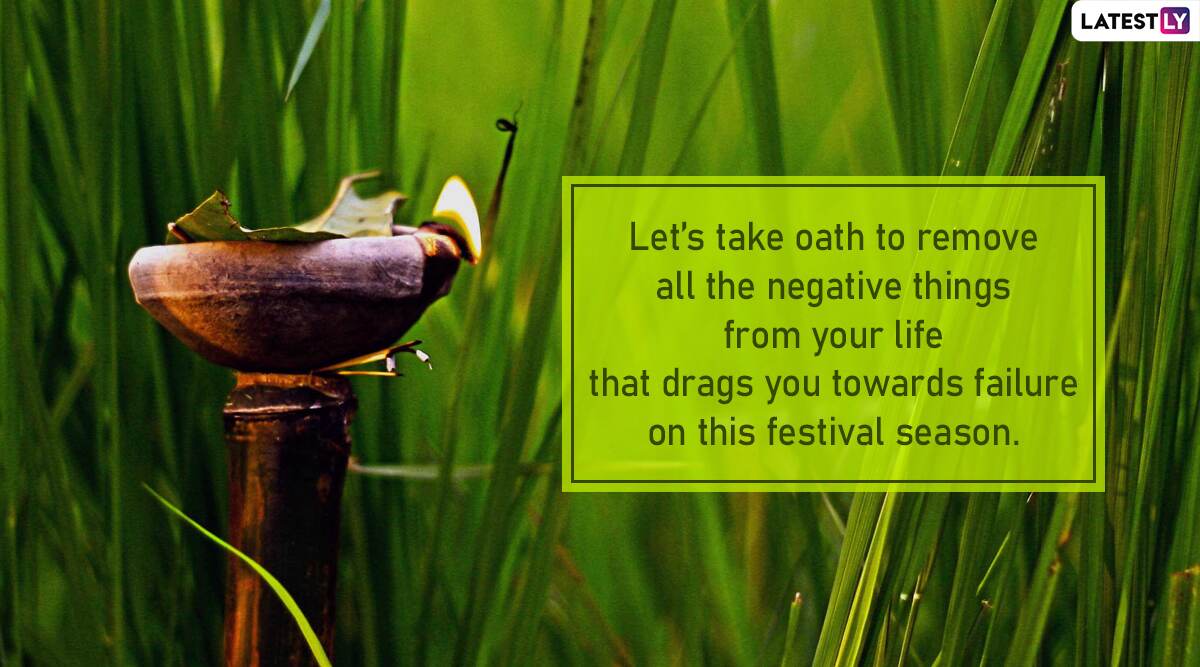 WhatsApp Message Reads: Let's take oath to remove all the negative things from your life that drags you towards failure on this festival season.
WhatsApp Message Reads: May this Bihu give you the courage to chase your dreams and strength to fight your demons.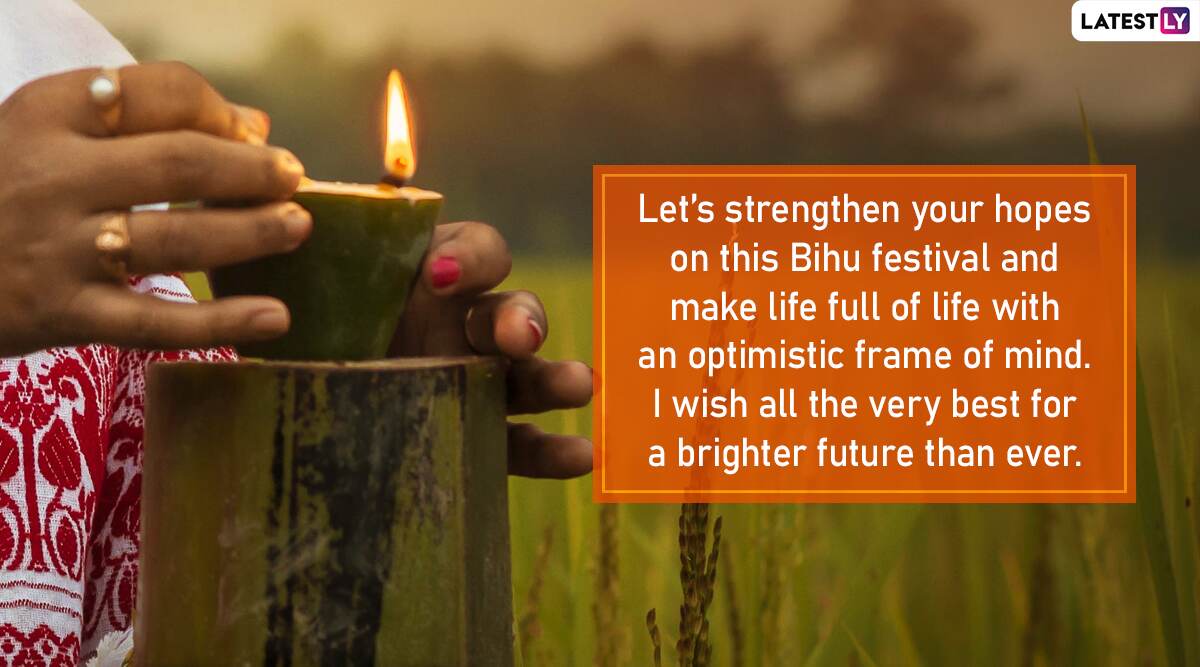 WhatsApp Message Reads: Let's strengthen your hopes on this Bihu festival and make life full of life with an optimistic frame of mind. I wish all the very best for a brighter future than ever.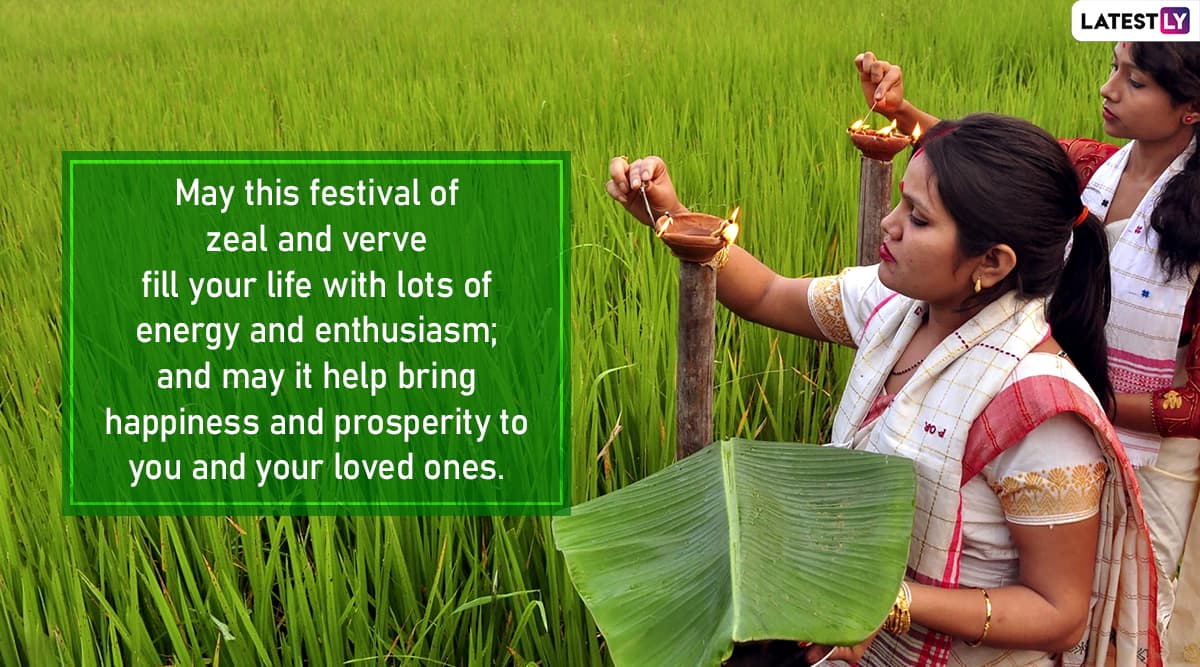 WhatsApp Message Reads: May this festival of zeal and verve fill your life with lots of energy and enthusiasm; and may it help bring happiness and prosperity to you and your loved ones.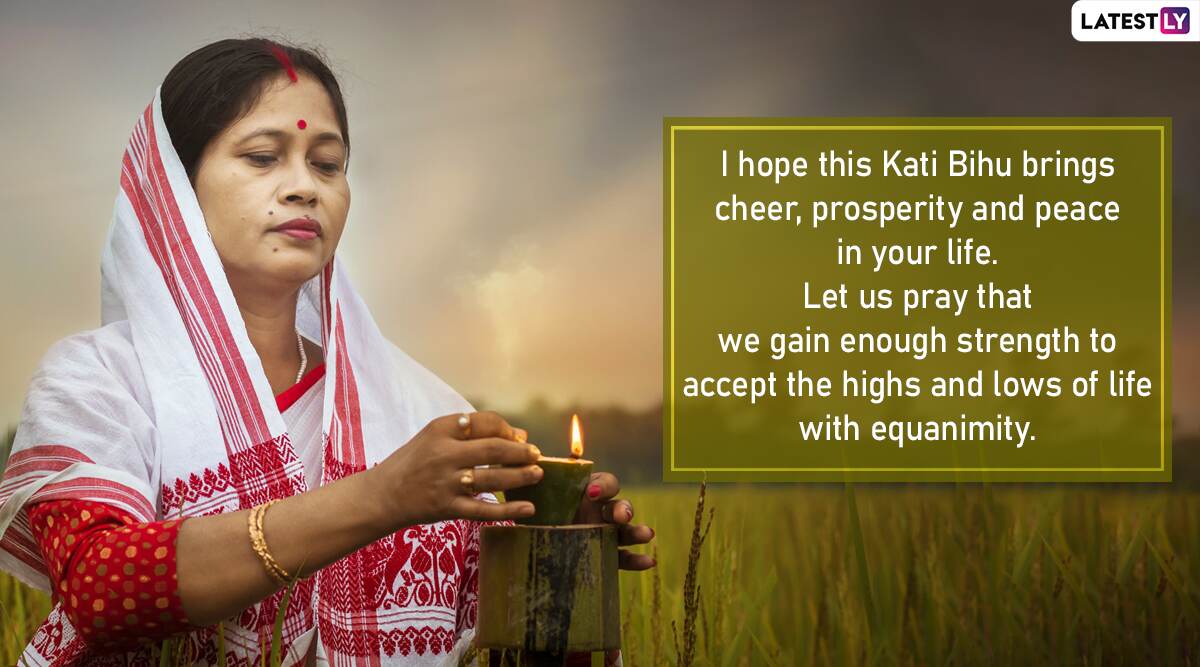 WhatsApp Message Reads: I hope this Kati Bihu brings cheer, prosperity and peace in your life. Let us pray that we gain enough strength to accept the highs and lows of life with equanimity.
How to Download Kati Bihu 2019 WhatsApp Stickers?
The celebrations of Bihu is prevalent, and the traditions are reaching every corner with each passing day. And now with the introduction of WhatsApp stickers, dedicated to Bihu, celebrations are only double. All the Android phone users can visit the Play Store app or click here to download Kati Bihu WhatsApp stickers.
We hope that the above messages and greetings will be helpful for you while observing Kati Bihu celebrations. Let us protect and worship the crops hoping for a good harvest. Enjoy Kati Bihu!