It is the festive season in India. Where we are still not over with the Navratri and Dura Pujo celebrations, we are gearing up to welcome Diwali. But before that, people in Assam have another occasion to observe, Kongali Bihu, fondly called Kati Bihu. Kati Bihu 2019 falls on October 19, and the celebrations have already begun. It holds a different significance for the Assamese community to rejoice. Unlike Bohag Bihu, which is observed in April, welcoming the new harvest, Kati Bihu is the sombre thrifty, one reflecting a season of short supplies and is an animistic festival. In this article, we provide you with the Kati Bihu 2019 date and significance along with Kongali Bihu wishes and WhatsApp Sticker links. In addition, we have also accumulated GIF images and Happy Bihu quotes that are best to share greetings on Facebook to observe the Assamese festival.
Kati Bihu 2019 Date and Significance
There are three kinds of Bihu which is celebrated throughout the year. Rongali or Bohag Bihu is observed in April, Kongali or Kati Bihu in October and Bhogali or Magh Bihu in January. This year, Kati Bihu falls on October 19. During Kongali Bihu, there is less merriment, and the environment has a sense of constraining and solemnity. During this time of the year, the paddy in the fields are in the growing stage, and the barns of the farmers are almost empty. Hence, on the occasion of Kongali Bihu, earthen lamps are lit at the foot of the household tulsi plant, granary, garden and the paddy fields. To pray for a good harvest and protect the maturing paddy, cultivators whirl a piece of bamboo and recite rowa-khowa to ward off pests and the evil eye. Old Video of NASA Astronaut Doing Traditional Folk Dance Goes Viral on Assamese New Year 2019. 
Kati Bihu 2019 Wishes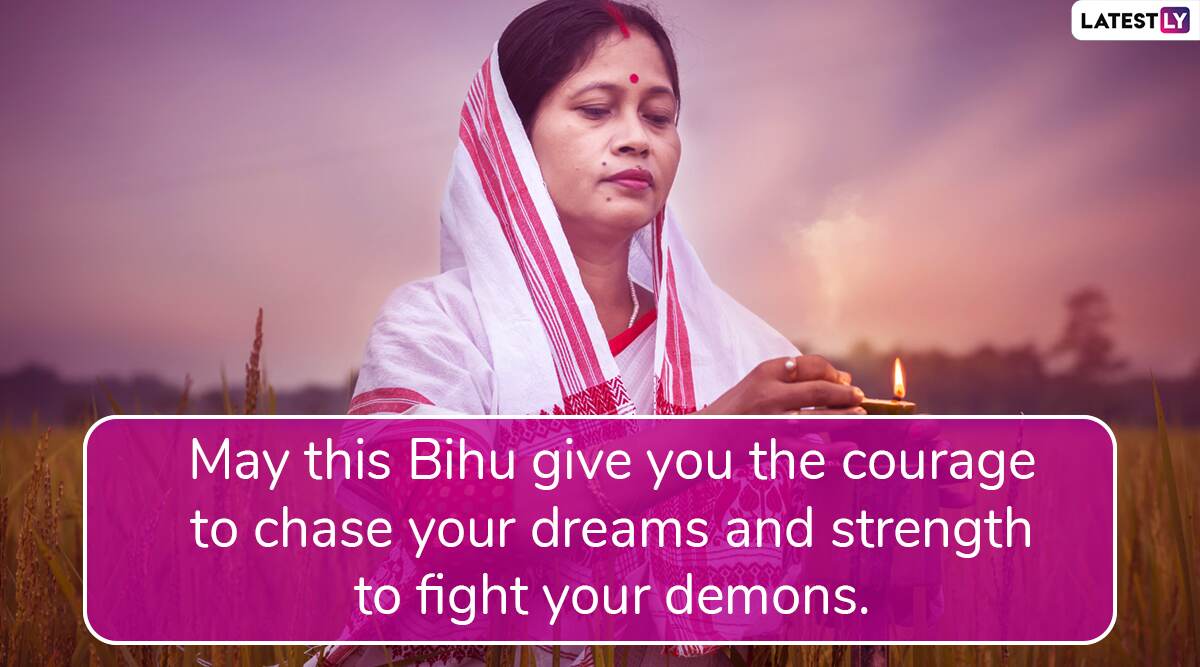 WhatsApp Message Reads: May this Bihu give you the courage to chase your dreams and strength to fight your demons.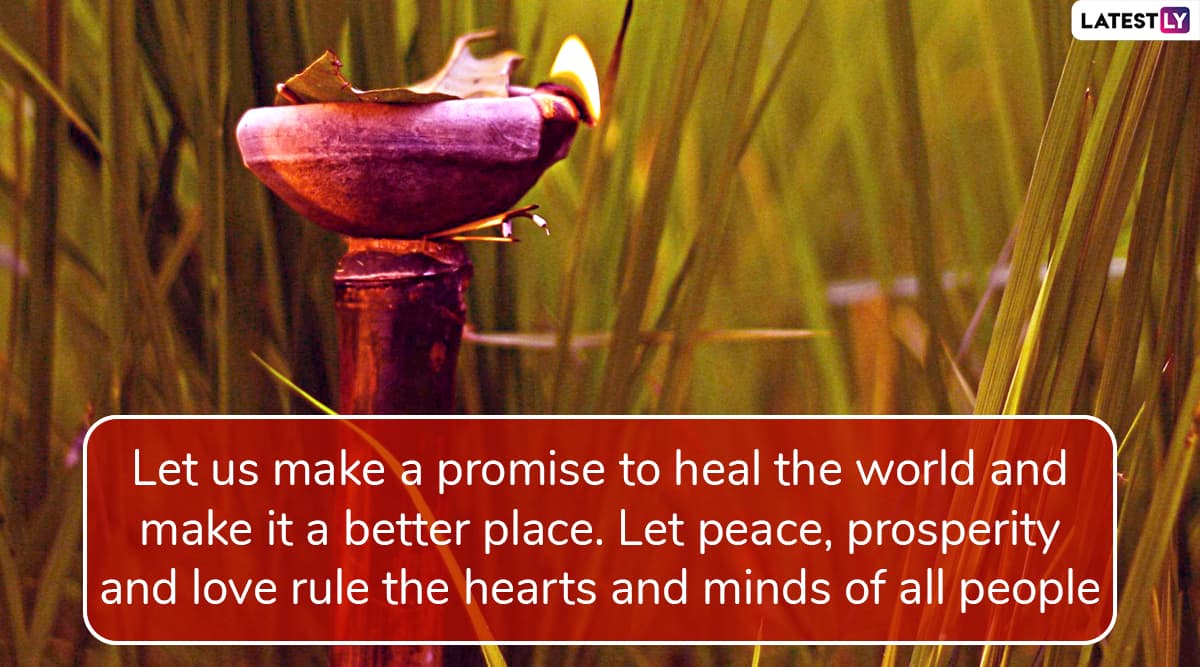 WhatsApp Message Reads: Let us make a promise to heal the world and make it a better place. Let peace, prosperity and love rule the hearts and minds of all people.
Assam Police Wishes Kati Bihu:
On the auspicious occasion of Kati Bihu, may the light of the 'Akaxh Banti' illuminate our lives with unity, peace and prosperity.#KatiBihu pic.twitter.com/9ldaVrTzOm

— Assam Police (@assampolice) October 18, 2019
How to Download Kati Bihu 2019 WhatsApp Stickers?
The celebrations of Bihu has become more joyous, ever since WhatsApp unveiled beautiful stickers. For Kati Bihu WhatsApp stickers, all the Android phone users can visit the Play Store app or click here.
Kati Bihu GIF Image:
On the evenings of Kati Bihu, cattle are fed, especially their traditional sweet made out of rice, called pitha. During this Bihu festival lamps are lit at the tip of a tall bamboo pole to pray for those who died and that their souls rest in peace. We above that the above information and Kati Bihu 2019 wishes will be helpful to you while observing the festivity.