The longest total lunar eclipse of the century shined the sky on Friday night, which was visible in almost all the corners of the world. According to the National Aeronautics and Space Administration (NASA), the eclipse transformed the moon into a reddish orange colour for more than 100 minutes. The celestial event 2018 wow stargazers residing in the Middle East, south or eastern Africa, western and southeast Asia and India. In these areas, when the moon retains its red colour lasted for about an hour and 42 minutes. However, July 27th blood moon eclipse could not be seen in North and Central America. For them and others who missed the rare and beautiful celestial occurrence, we have compiled some pics below from across the world.
The science experts explain the total lunar eclipse when the earth passes directly between the sun and the moon, making the moon fall into shadow. It is popularly known called a blood moon because of the reddish glow that the moon appears to emit during the sunset and sunrise.
A view of the moon before the eclipse from Amritsar's Golden Temple.
Visual of moon before lunar eclipse from Amritsar's Golden temple. #Punjab pic.twitter.com/CSBjhe6EZf

— ANI (@ANI) July 27, 2018
Views from Hyderabad!
Blood Moon 🌓 | 27th July 2k18 | Hyderabad | India 🇮🇳

•

ReTweet if you liked it.

•

•#LunarEclipse #LunarEclipseindia #LunarEclipse2018 #photooftheday #photographers #picoftheday #photooftheday #natgeoyourshot #Astrophotography pic.twitter.com/afkHr19CPS

— Manish Raut (@manu4luv) July 28, 2018
Blood moon rises above Germany.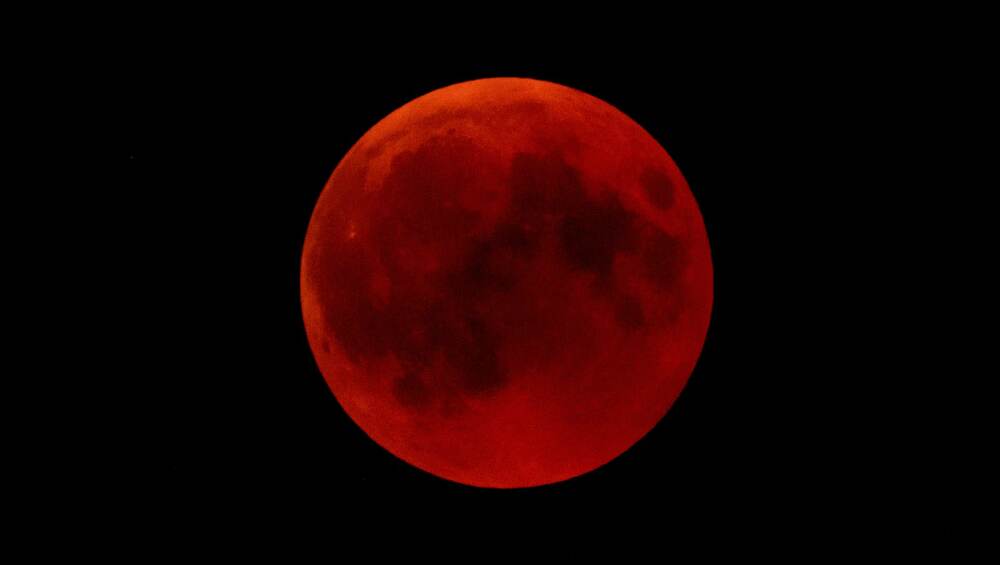 A total lunar eclipse blood moon rises behind Hohenzollern Castle in Hechingen, Germany.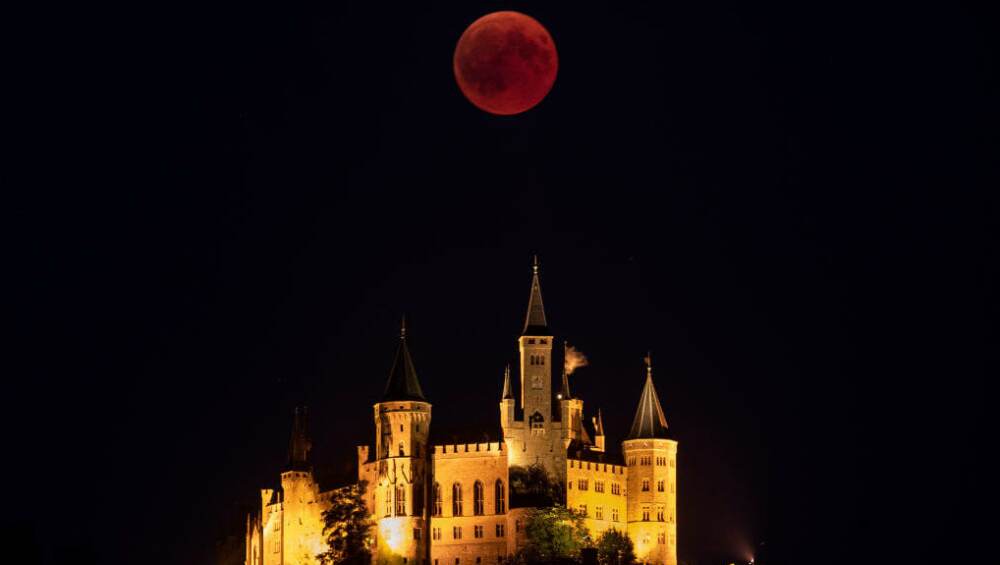 A series of six pictures shows the eclipse in various states in Bishkek, Kyrgyzstan.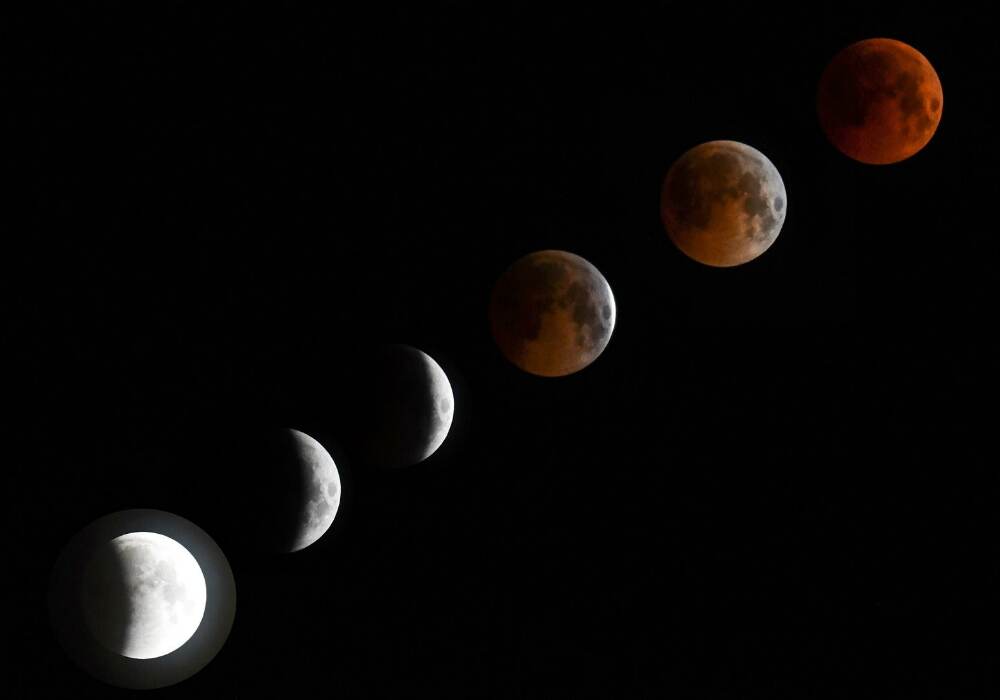 A blood moon behind a dome of the Suleymaniye Mosque in Istanbul, Turkey.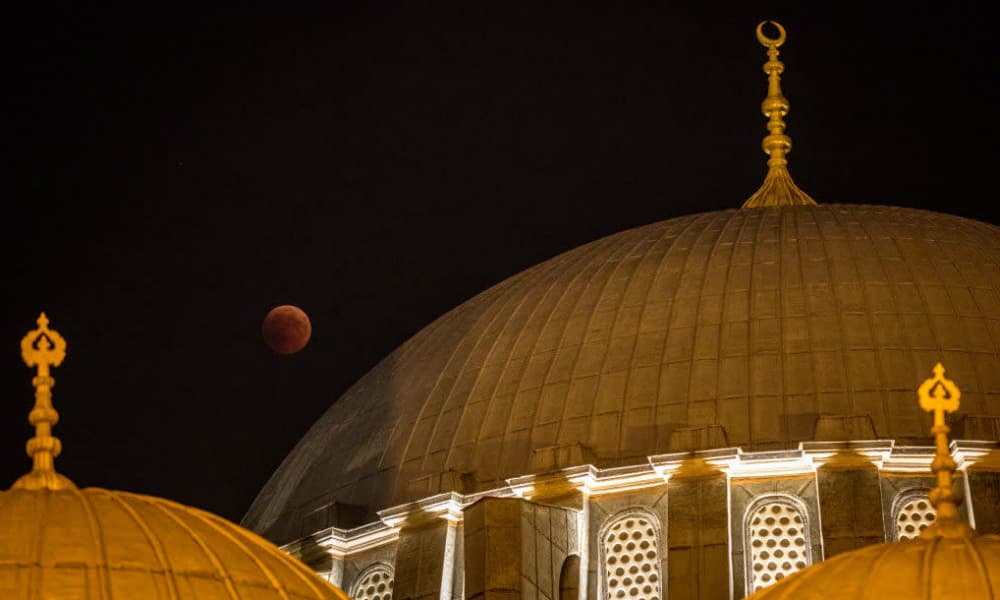 According to media reports, cities like Rome and Cairo, as well as several areas in Africa had a clear picture of the moon. On the other hand, on the banks of India's Ganges, temples were closed before the celestial occurrence as traditional beliefs state that such even produce negative energy. The next similar lunar eclipse is speculated to witness in 2123.