Parents are one of the most important people who become our role models unknowingly. As we grow, they transfer knowledge, etiquettes, values and much more. They are the epitome of love and the people who set the benchmark of what goodness is all about. And as we celebrated National Parents' Day 2019 today, we have compiled a list of Facebook messages, quotes, SMS, GIFs Images, greetings to wish those two beautiful people in your life. Send these heartwarming quotes to your mother and father to make them feel special. While one can never return the equal amount of unconditional love to them, these lines would help you tell what you feel for them. Happy National Parents' Day 2019 Wishes and Messages: Facebook Greetings, GIF Images, WhatsApp Stickers and Mom-Dad Quotes to Share With Your Parents.
Parents' Day is celebrated on the fourth week of July annually every year. This year it is observed on July 28, 2019. The day is marked on the fourth Sunday of the month. You can send these beautiful messages to your parents to wish them this Parents' Day. These beautiful quotes by known people express the sacrifice, love and care parents have towards their children.
Quotes Reads: "While we try to teach our children all about life, Our children teach us what life is all about." -Angela Schwindt
Quotes Reads: "My heroes are and were my parents. I can't see having anyone else as my heroes." - Michael Jordan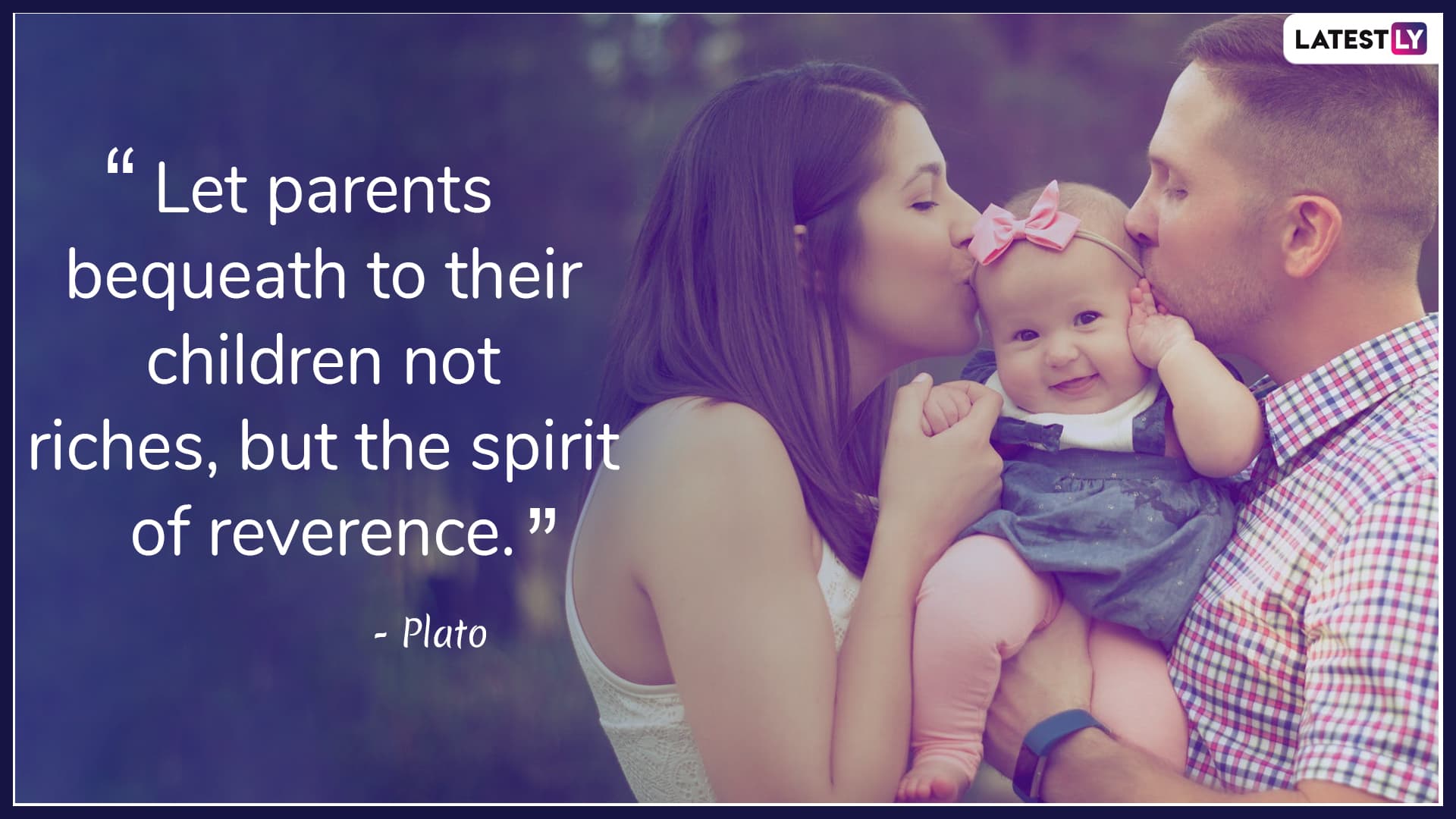 Quotes Reads: "Let parents bequeath to their children not riches, but the spirit of reverence." - Plato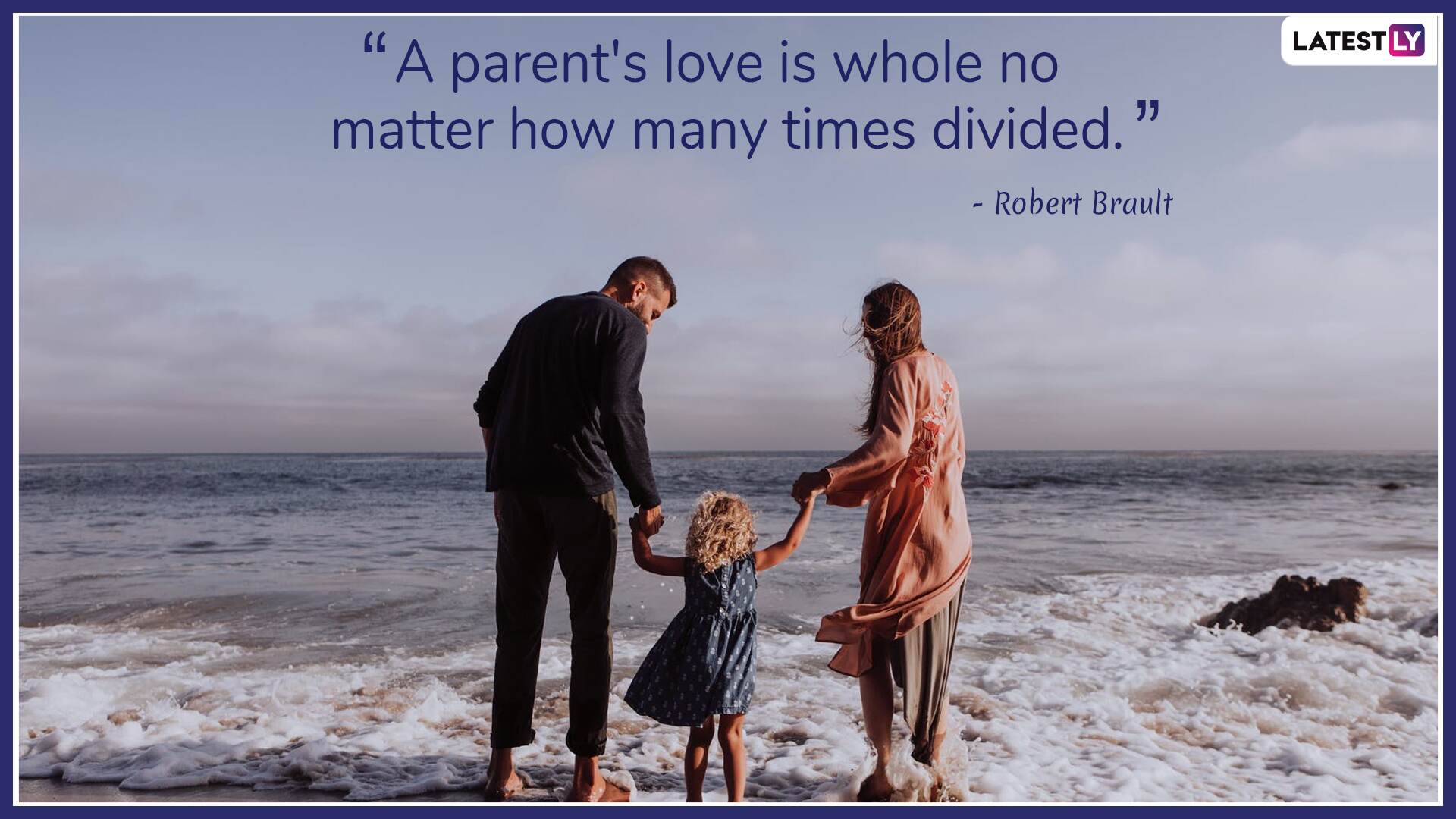 Quotes Reads: "A parent's love is whole no matter how many times divided." - Robert Brault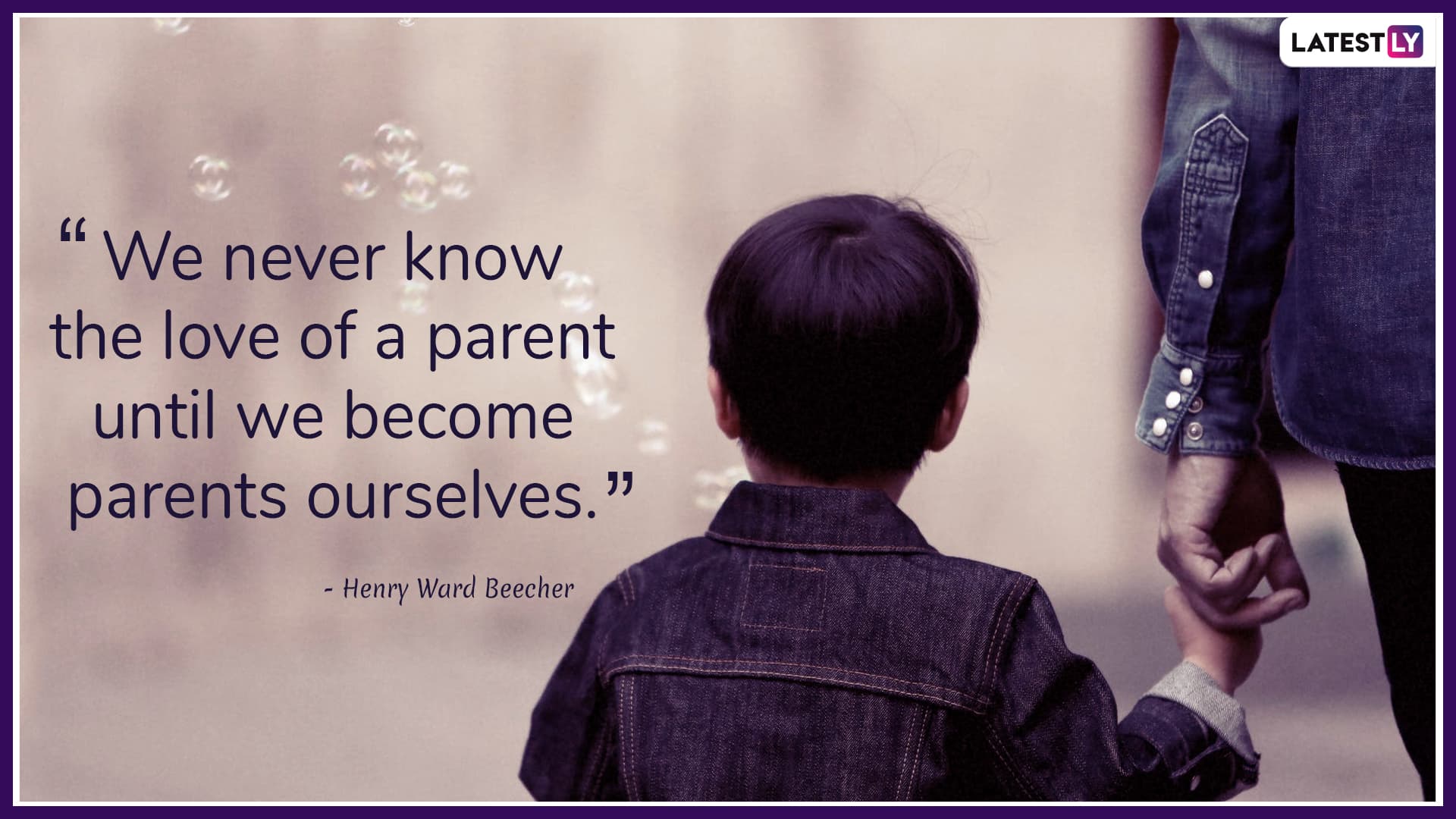 Quotes Reads: "We never know the love of a parent until we become parents ourselves." - Henry Ward Beecher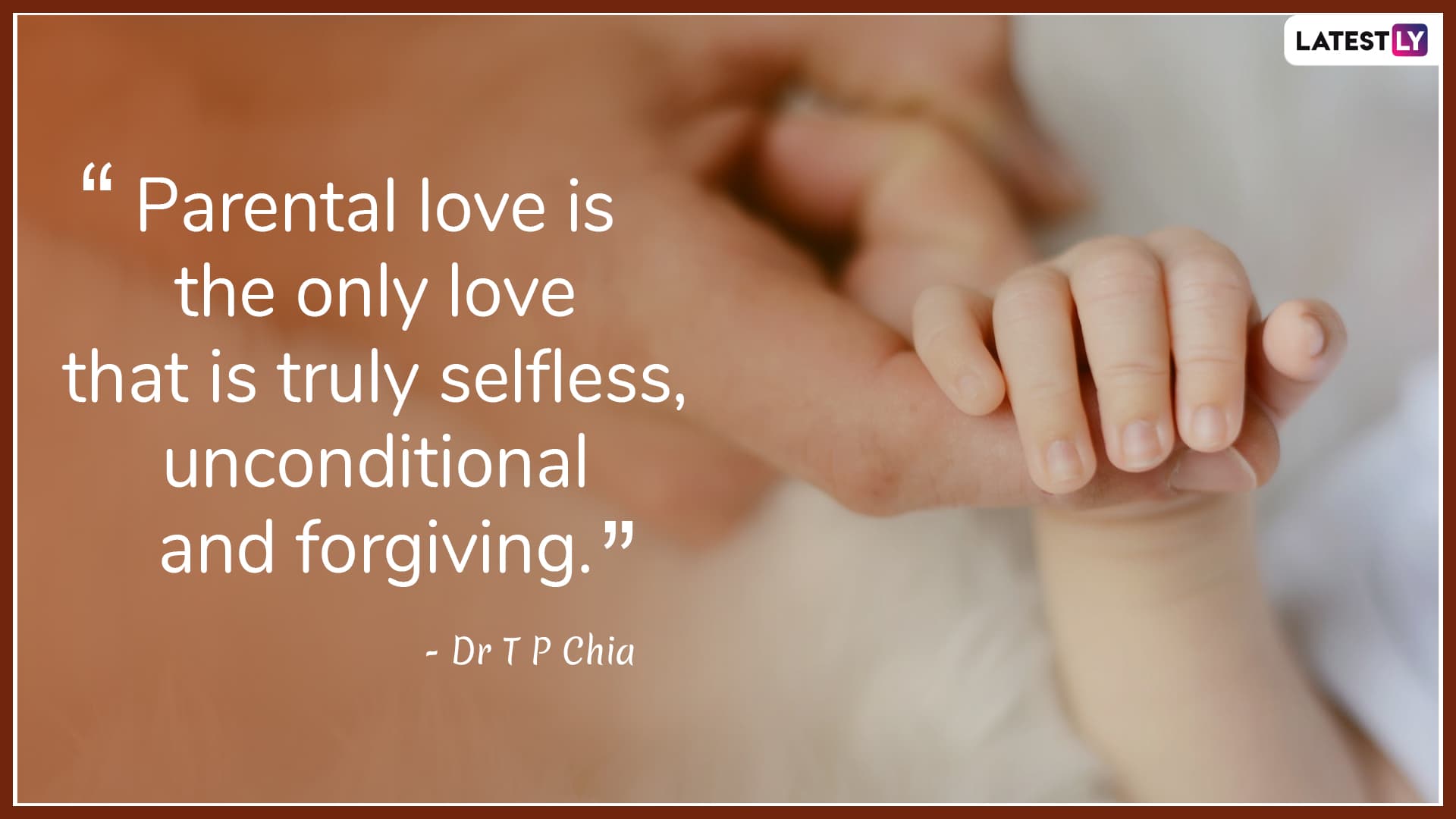 Quotes Reads: "Parental love is the only love that is truly selfless, unconditional and forgiving." - Dr T P Chia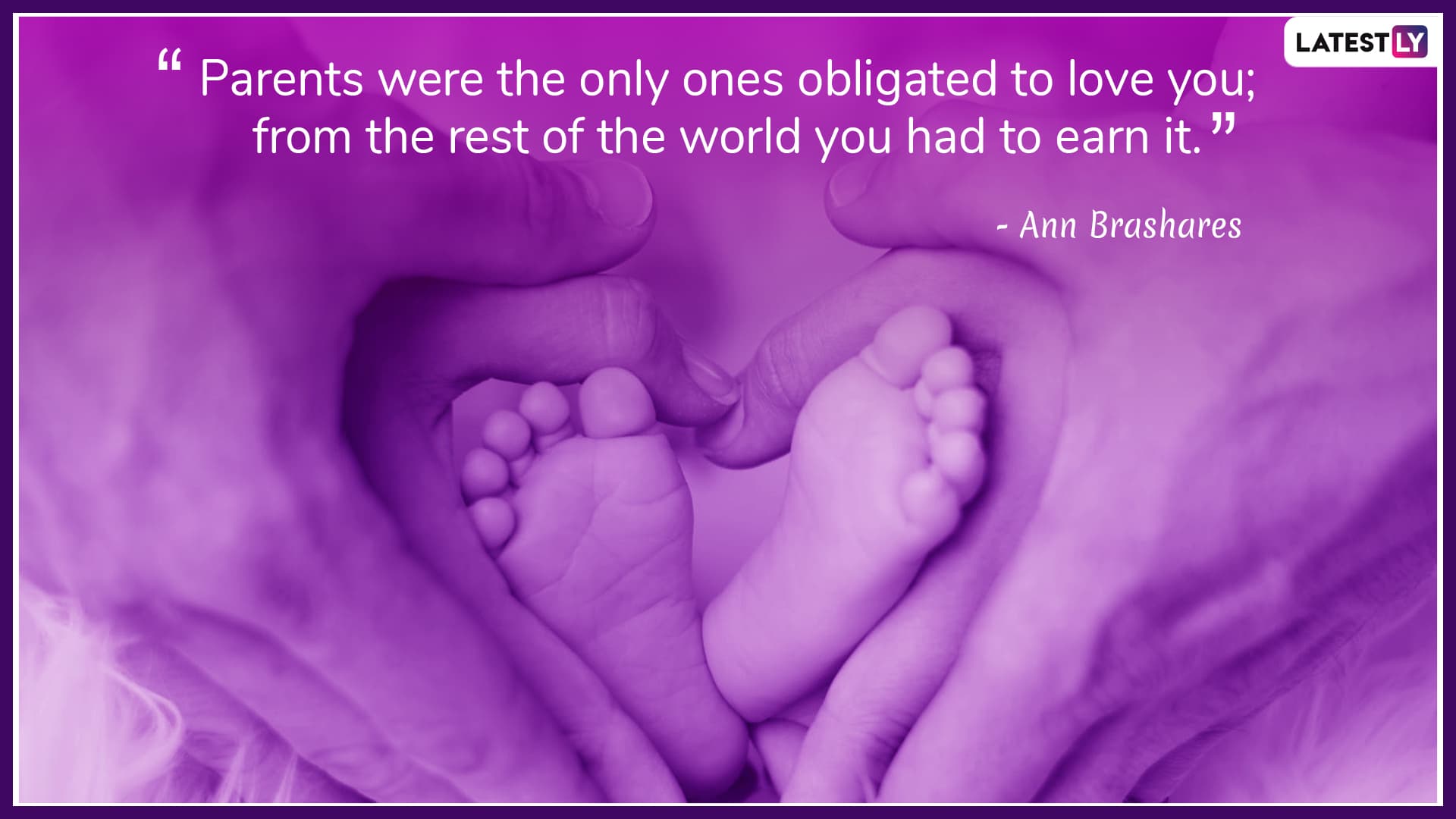 Quotes Reads: "Parents were the only ones obligated to love you; from the rest of the world you had to earn it." - Ann Brashares
Parents play an important role in a child' development and are their support system since birth. They guide them through each step telling them the difference between right and wrong. While growing children may face issues with them, once they are parents themselves, they understand the pressure and love of being a parent. They are beautiful God give gifts and its important to take care of them no matter what. This Parents Day 2019 we hope your bond with your parent grows stronger and you have a great day ahead!
(The above story first appeared on LatestLY on Jul 28, 2019 10:00 AM IST. For more news and updates on politics, world, sports, entertainment and lifestyle, log on to our website latestly.com).