The four-day long harvest festival of the year popular as Pongal will be celebrated today, January 15 in Tamil Nadu. The festivity falls in the month of Thai which is the tenth month of the Tamil calendar and is hence known as Thai Pongal.  The term Pongal in Tamil means 'to boil' and the day is observed as paying gratitude to nature and God for the year's harvest. Pongal 2019 will be celebrated from January 14th to 17.
While it is celebrated as Pongal in Tamil Nadu, the festival is observed in many different states and cultures of India. Each day of the four-day-festival is dedicated to a particular culture and holds different significance. The festival is observed as a gratitude for the harvest they were blessed that year. Makar Sankranti 2019: Significance, Celebrations and Customs Attached to the Auspicious Hindu Festival.
Here is what each day of Pongal signifies and celebrates:
First day - Bhogi Pongal
The first day of Pongal called Bhogi Pongal is celebrated in honour of Lord Indra, the rain god and lord of lords. On this day, people especially farmers let go off their old items at home typically made of cow dung. They burn it in fire symbolic of how one should change with changing times and embrace new things in life.
Second day - Thai Pongal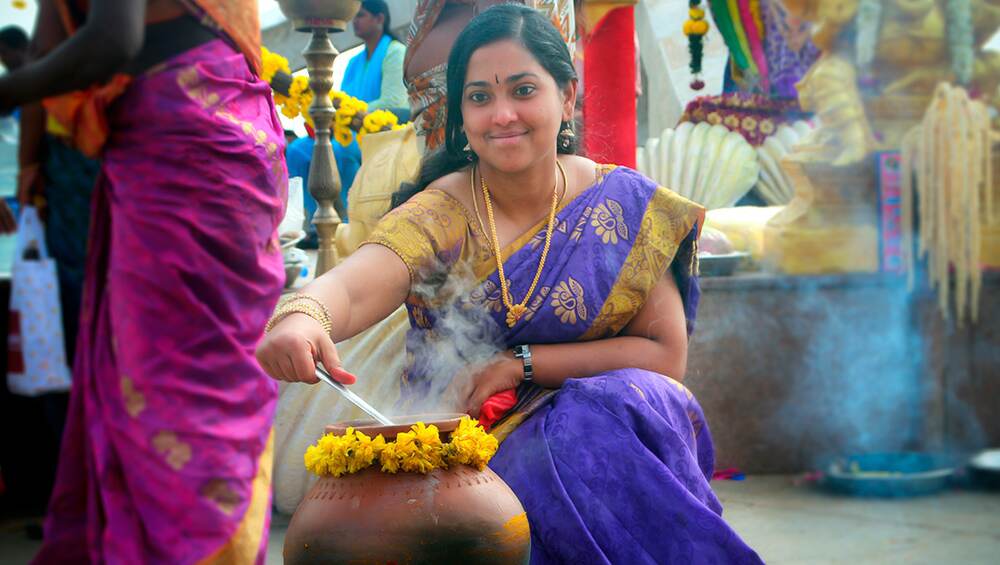 The main celebration is on the second day which is also known as Thai Pongal. A sweet preparation which is also called Pongal is made of rice and milk is made on this day that which served among all family members. Pongal literally means overflowing in Tamil, a representation of the harvest. Women gather at open spaces and prepare the dish in earthen pots as an offering to the Sun God. They also offer sugarcane sticks, coconuts and bananas to God. Women draw kolam with lime powder outside their houses, a ritual done early in the morning. Makar Sankranti 2019 Recipes: Not Just Til-Gud Ladoo These Sweets Like Til Bugga & Til Revri That You Can Relish This Harvest Festive.
Third day - Mattu Pongal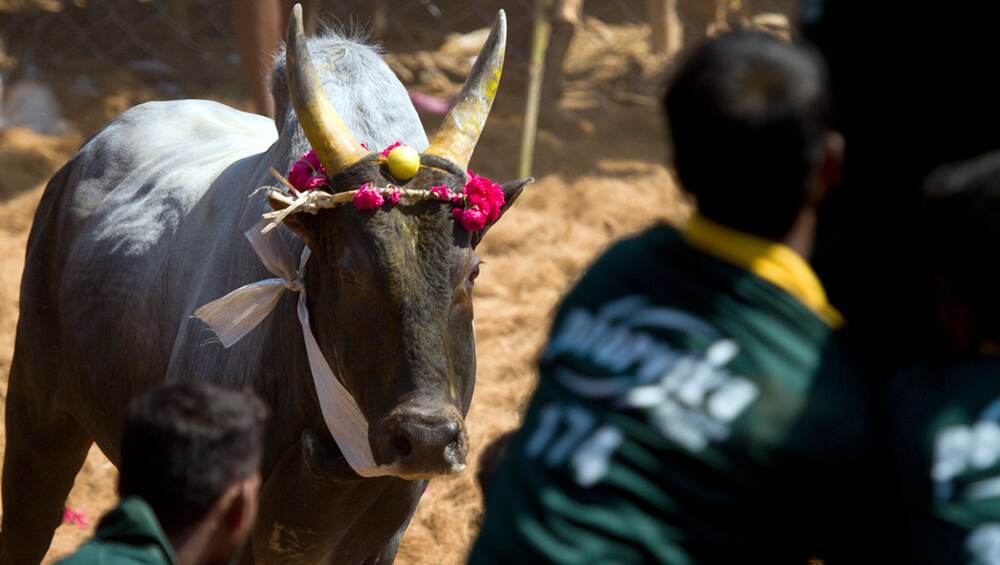 On the third day, people organise their cattle, paint and decorate them with accessories. Cattle is worshipped on this day as it helps the farmer in preparing the land for farming and also for dairy products. A bull-taming sport called Jallikattu is organised on this day. While it has been considered as a sporty event in the past, it ran into controversies with the Supreme Court banning it over animal cruelty. However, this year, the Tamil Nadu government has given permission to conduct Jallikattu in three places in Madurai.
Fourth day - Kaanum Pongal
Kanum means 'to visit', people visit their friends, family and exchange Pongal greetings on the fourth day. Brothers visit their sisters and present them with gifts, a showcase of their love. The day is also called Thiruvalluvar day.
Rice, sugar-cane, turmeric and cereals are generally harvested during this time, hence the food prepared on this day also is a mixture of the harvest produce. Pongal is a very old festival and goes back to 1000 years. As per historians, the celebrations began with the Chola empire that celebrated Puthiyeedu with much pomp and fervour. We wish everyone celebrating Happy Pongal!