The holy period for Muslims all over the globe, the month of Ramazan has begun today. It is the ninth month of the Islamic calendar and Muslims will be observing the holy fast (Sawm) from tomorrow ie May 7. The dates of Ramadan depend on the sighting of the crescent moon. So while in some parts of the world, the festival has begun, in India, the state of Kerala and Karnataka will start observing the fasts from today, May 6. Muslims indulge in devoted worship of Allah and offer special prayers. People also wish each other Ramzan Mubarak and pass on their greetings for the holy festival. We have got you a collection of Ramazan messages, greetings and Ramzan shayaris, WhatsApp Stickers, GIF Images which you can send to your friends and family. Ramzan Mubarak 2019 Wishes & Ramadan Kareem Quotes: WhatsApp Stickers, GIF Image Messages, DP & Status to Send Happy Ramzan Greetings.
During the entire period of Ramadan, people of the Muslim community abstain from eating, drinking, smoking from morning to evening. They observe a strict fast and abstain even from drinking water. After the evening prayer Maghrib, they break their fast. These fasts are said to bring one closer to God. There is an Islamic belief that the festival of Ramadan commemorates the first revelation of the holy book Quran to Prophet Muhammad. Thanks to technology, people exchange their Ramzan greetings and messages over social media and WhatsApp. We thus bring you some Ramzan Mubarak greetings and quotes which you can send to friends and family. Ramadan Mubarak Images & Ramadan Kareem HD Wallpapers for Free Download Online: Wish Ramzan Mubarak 2019 With GIF Greetings & Urdu WhatsApp Sticker Messages.
Ramzan Mubarak Messages and Greetings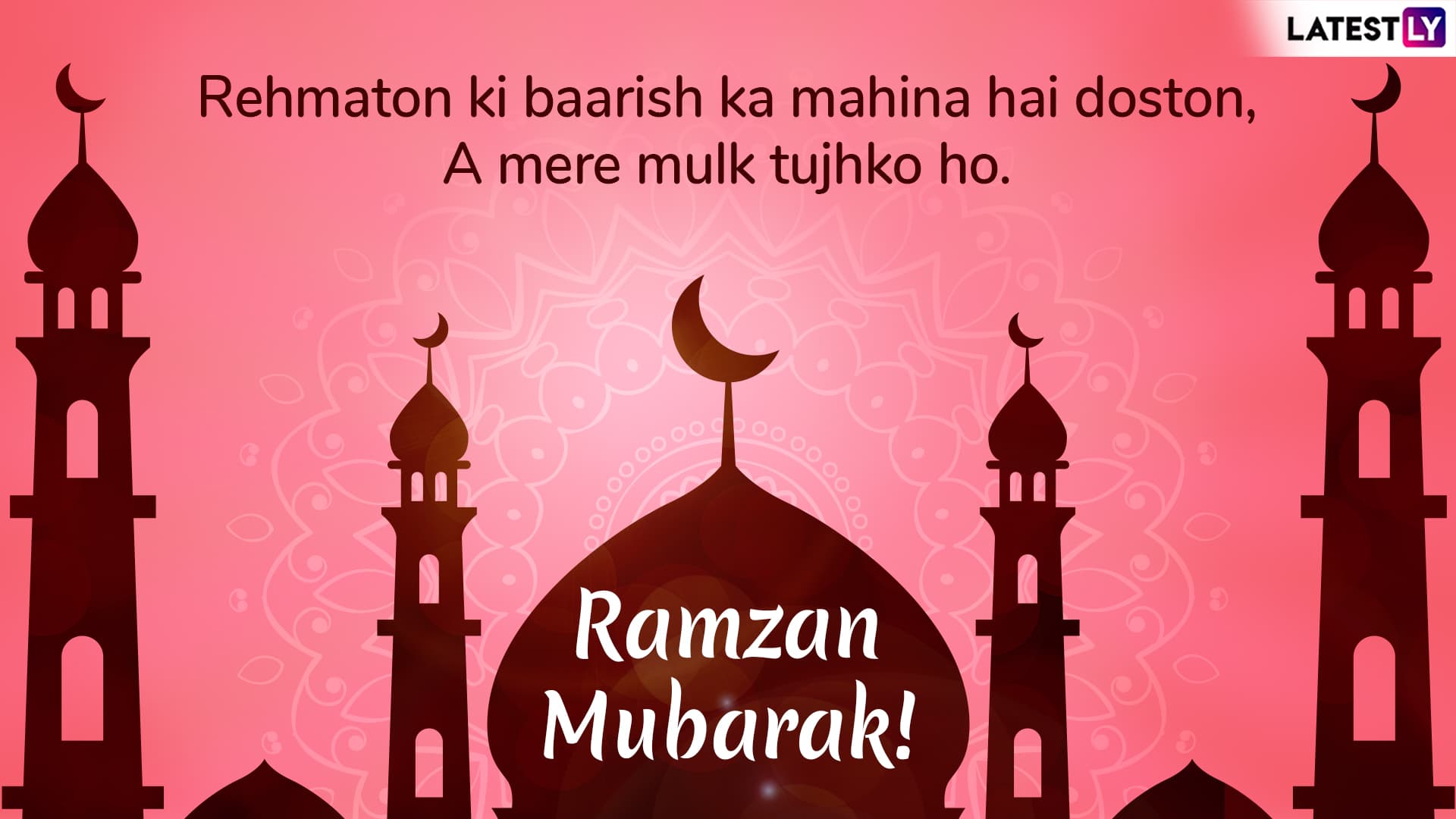 Message reads: Rehmaton ki baarish ka mahina hai doston, A mere mulk tujhko ho. Ramzan Mubarak!
Message reads: Wishing a blessed Ramadan that will inspire you and give you strength to win every challenge. Happy Ramadan!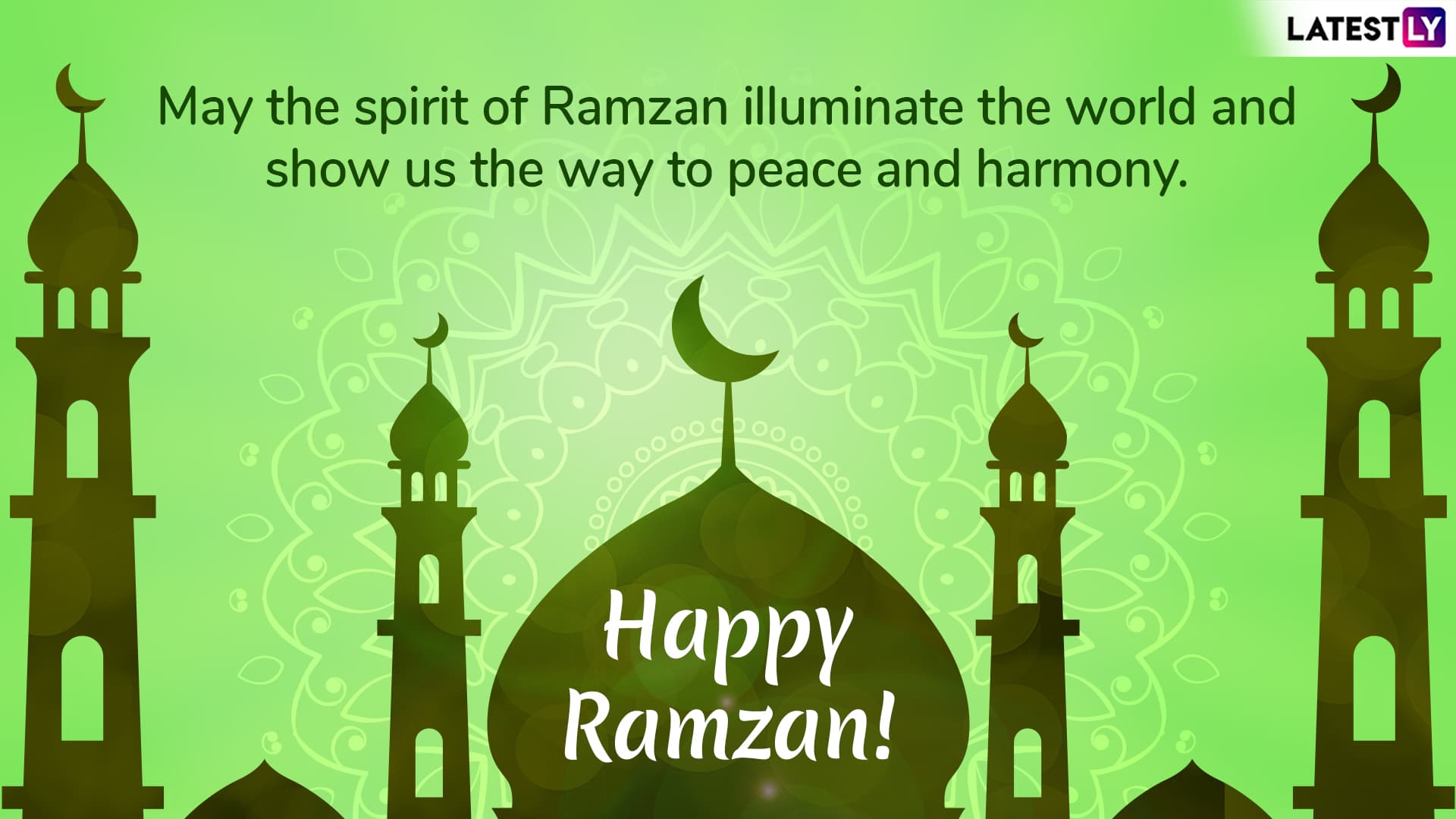 Message reads: May the spirit of Ramzan illuminate the world and show us the way to peace and harmony. Happy Ramzan!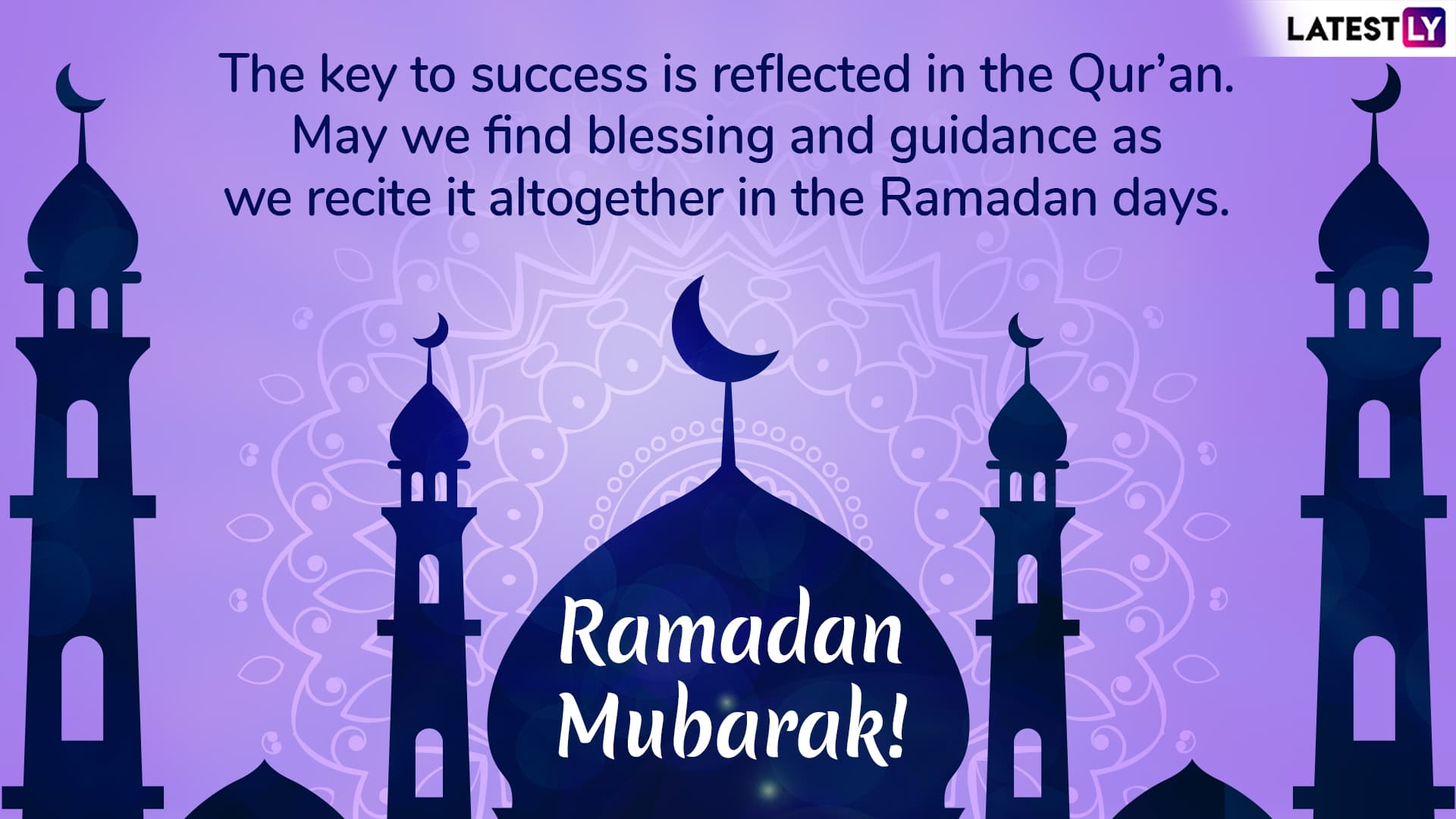 Message reads: The key to success is reflected in the Qur'an. May we find blessing and guidance as we recite it altogether in the Ramadan days. Ramadan Mubarak!
Ramzan Mubarak GIFs
Ramzan WhatsApp Stickers
Ramazan Mubarak WhatsApp Stickers are also made available sensing the growing demand of this feature. You too can download special festive sticker packs from Play Store and send Ramzan Mubarak WhatsApp Stickers to send your wishes.
Watch the video below:
We hope the above messages, GIF images and stickers help you to send your Ramazan greetings for the holy month of Muslims. We wish you all Happy Ramazan 2019!