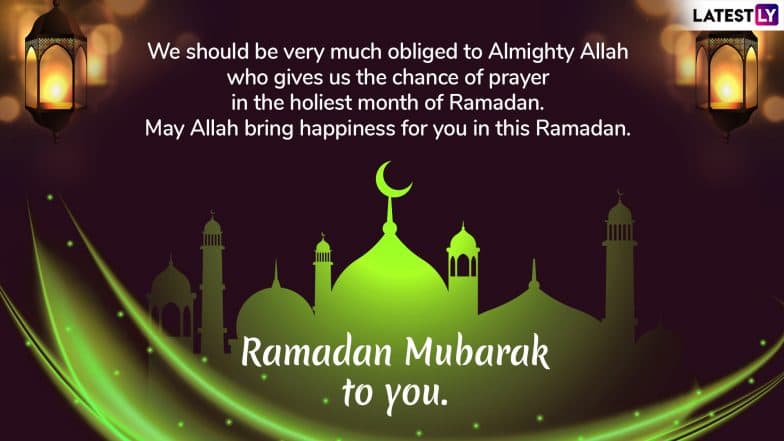 It is time for the holy month of Ramadan or Ramzan, a month during which Muslims from all around the world observe fast during the daytime. The fasting is regarded as one of the five pillars of Islam. During the holy month, apart from fasting, Muslims offer special prayers as well and also do a lot of charity. One familiar new-age ritual observed across all religions is wishing and greeting each other online. If you too are in search of new wishes, quotes, images, messages to send Happy Ramazan greetings online, you will find it all here. We bring you a collection of Ramzan Mubarak wishes, Ramadan Kareem quotes, Ramadan Mubarak 2019 messages, Happy Ramzan greetings, Ramzan GIF images, Ramadan images and more. Ramadan Mubarak Images & Ramadan Kareem HD Wallpapers for Free Download Online: Wish Ramzan Mubarak 2019 With GIF Greetings & Urdu WhatsApp Sticker Messages.
The holiest Islamic month of Ramzan will begin this week on May 6. Australia is the first country to declare the first day of Ramadan – May 6 (Monday) will be the first day of Ramadan 2019. One is still waiting for moon sighting in Saudi Arabia and India to kick-start a month of holy fasting (sawm). This annual observance is regarded as one of the Five Pillars of Islam. According to Islamic belief, fasting in Islam or sawm is done to commemorate the first revelation of the Quran to Muhammad. During Ramadan, Muslims practice self-sacrifice and control such as abstaining from consuming food or drink. They also seek forgiveness for their wrongdoings and importantly devoting themselves to the mighty Allah. Ramadan 2019 Date in India: When is Moon Sighting For Ramzan, The Fasting Month For Muslims?
As for wishes and greetings, here are lovely Ramadan Kareem greetings, Ramadan Mubarak images, Ramzan Mubarak wishes, Happy Ramzan 2019 messages, and more to send greetings and blessings online. For those who are searching for messages and quotes for friends or colleagues, you must first know the meaning of 'Ramadan Mubarak' and 'Ramadan Kareem'. "Ramadan Kareem" translates into "have a generous Ramadan," while "Ramadan Mubarak" or "Ramzan Mubarak" means "blessed Ramadan" or "blessed Ramzan". Ramzan Mubarak 2019 Wishes in Advance: WhatsApp Stickers, GIF Image Messages, SMS and Greetings to Wish Ramadan Kareem.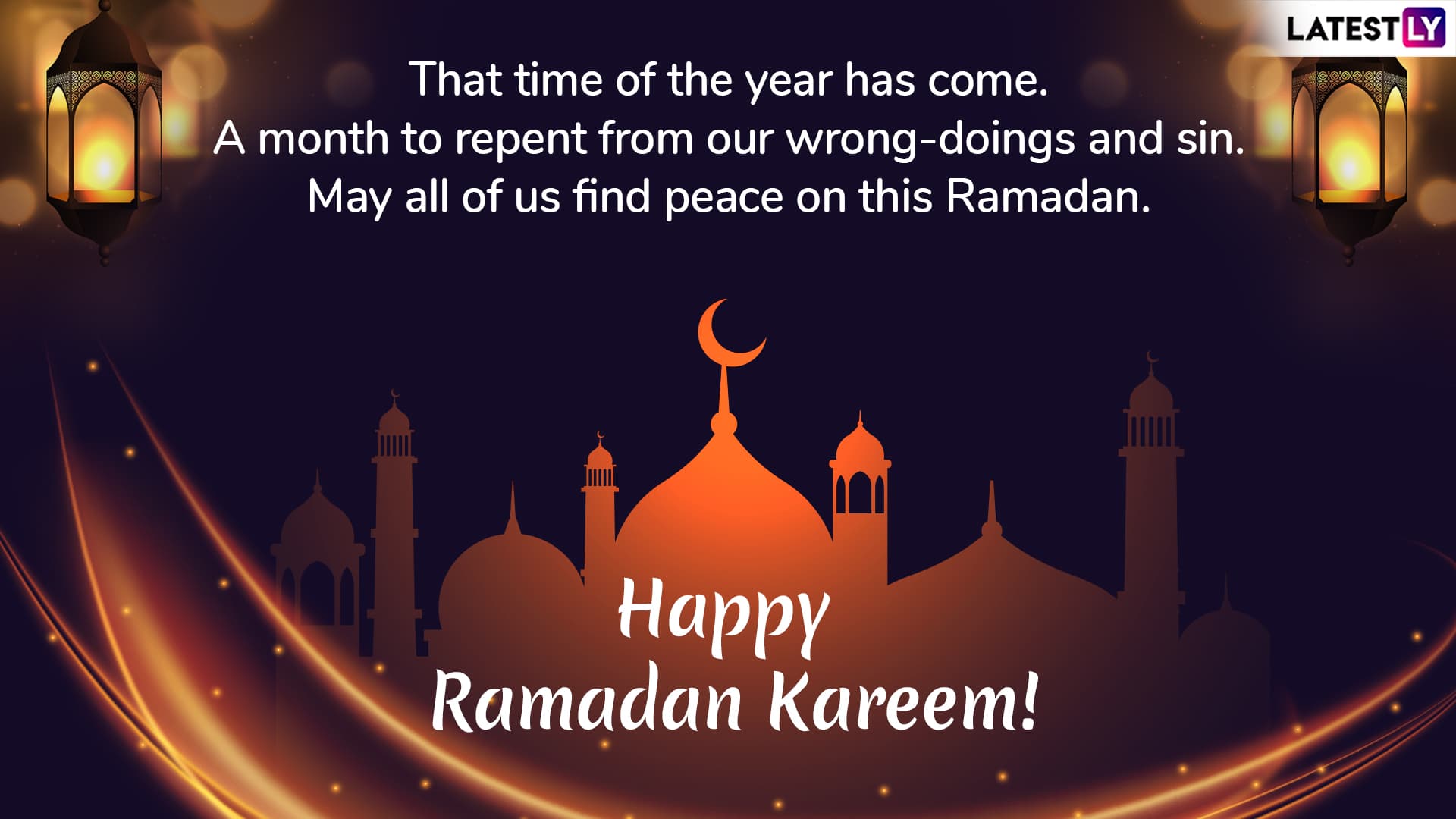 WhatsApp Message Reads: That Time of the Year Has Come. A Month to Repent From Our Wrong-Doings and Sin. May All of Us Find Peace on This Ramadan. Happy Ramadan Kareem!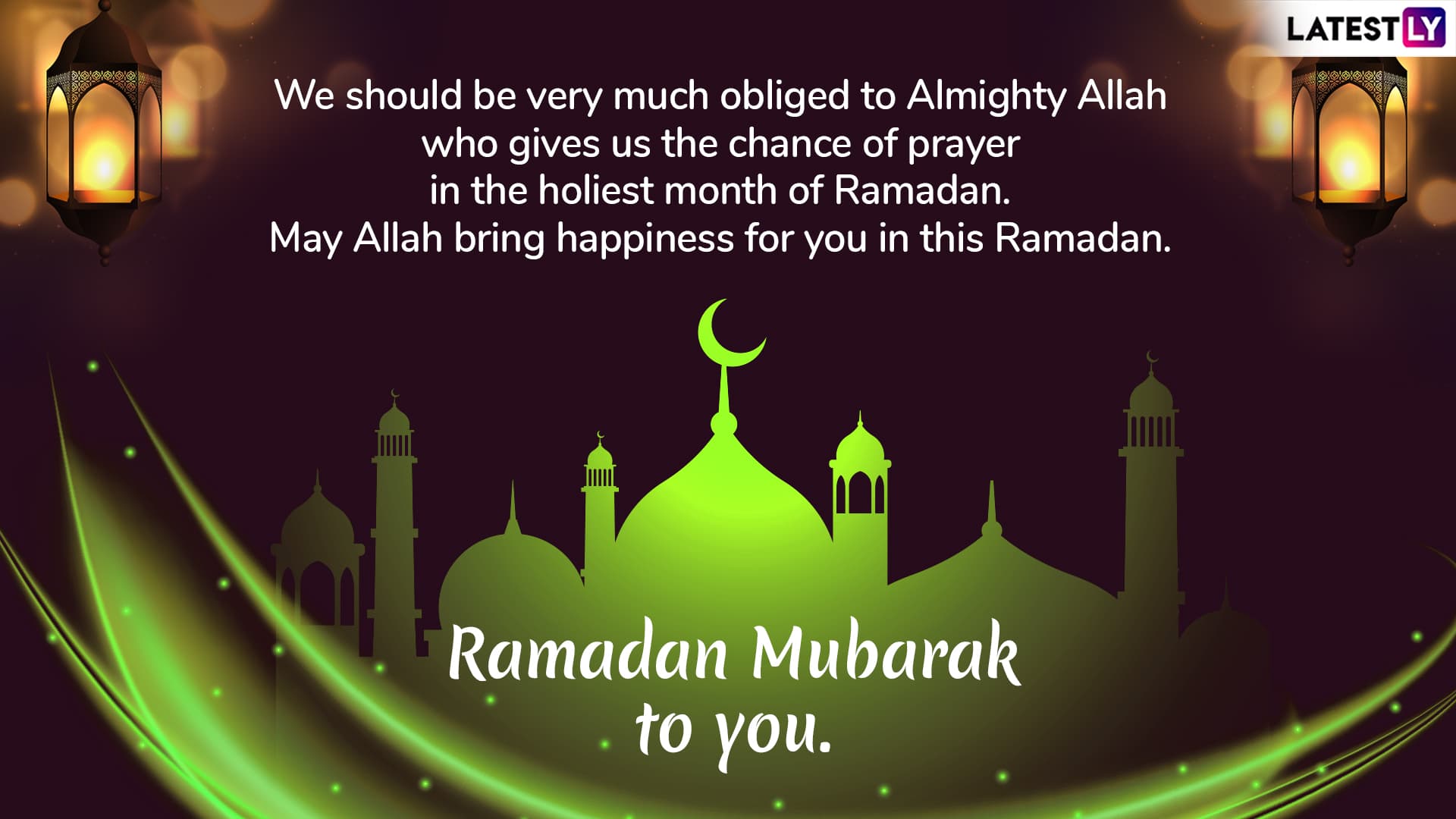 WhatsApp Message Reads: We Should Be Very Much Obliged to Almighty Allah Who Gives Us the Chance of Prayer in the Holiest Month of Ramadan. May Allah Bring Happiness for You in This Ramadan. Ramadan Mubarak to You.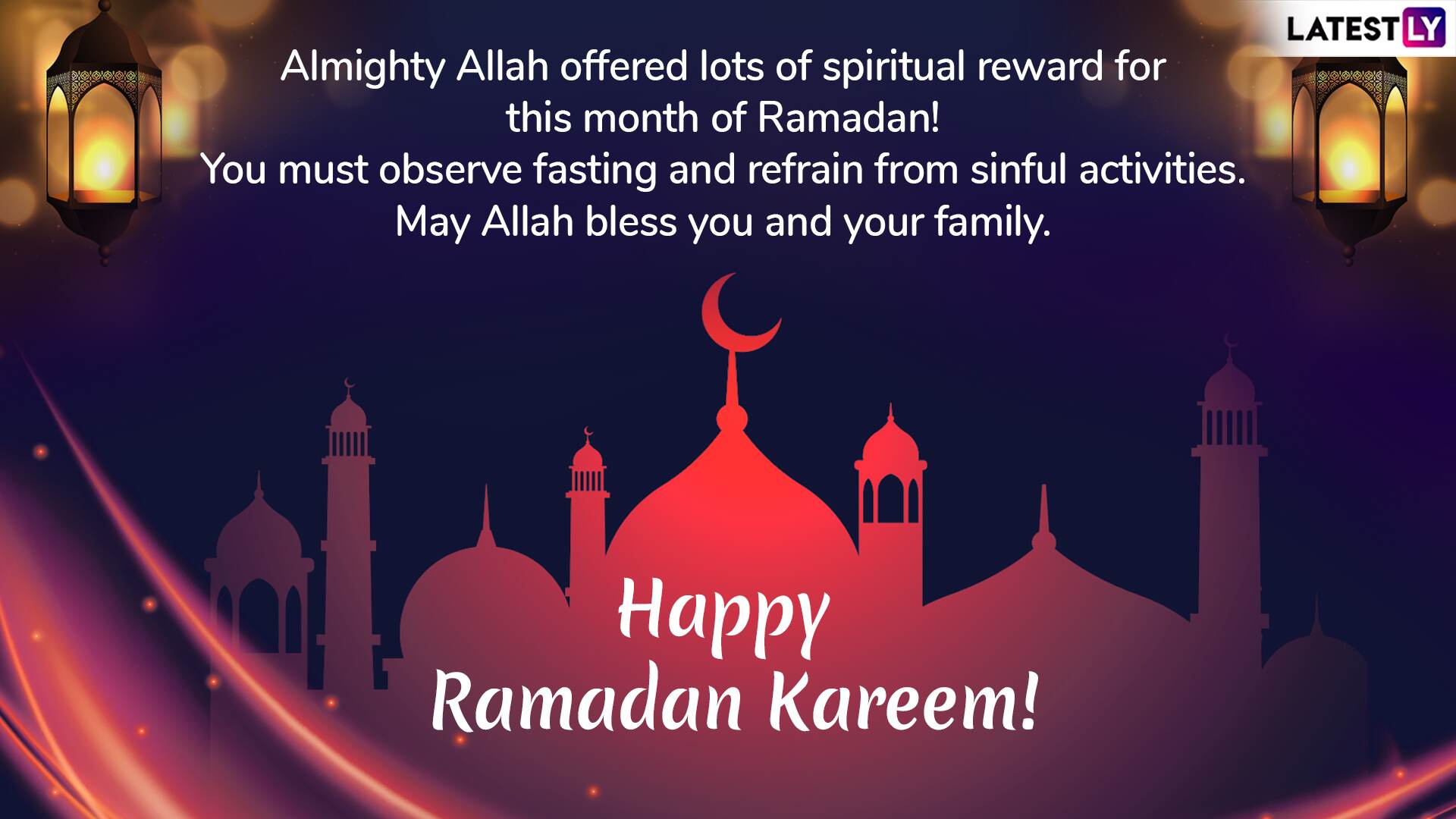 WhatsApp Message Reads: Almighty Allah Offered Lots of Spiritual Reward for This Month of Ramadan! You Must Observe Fasting and Refrain From Sinful Activities. May Allah Bless You and Your Family. Happy Ramadan Kareem!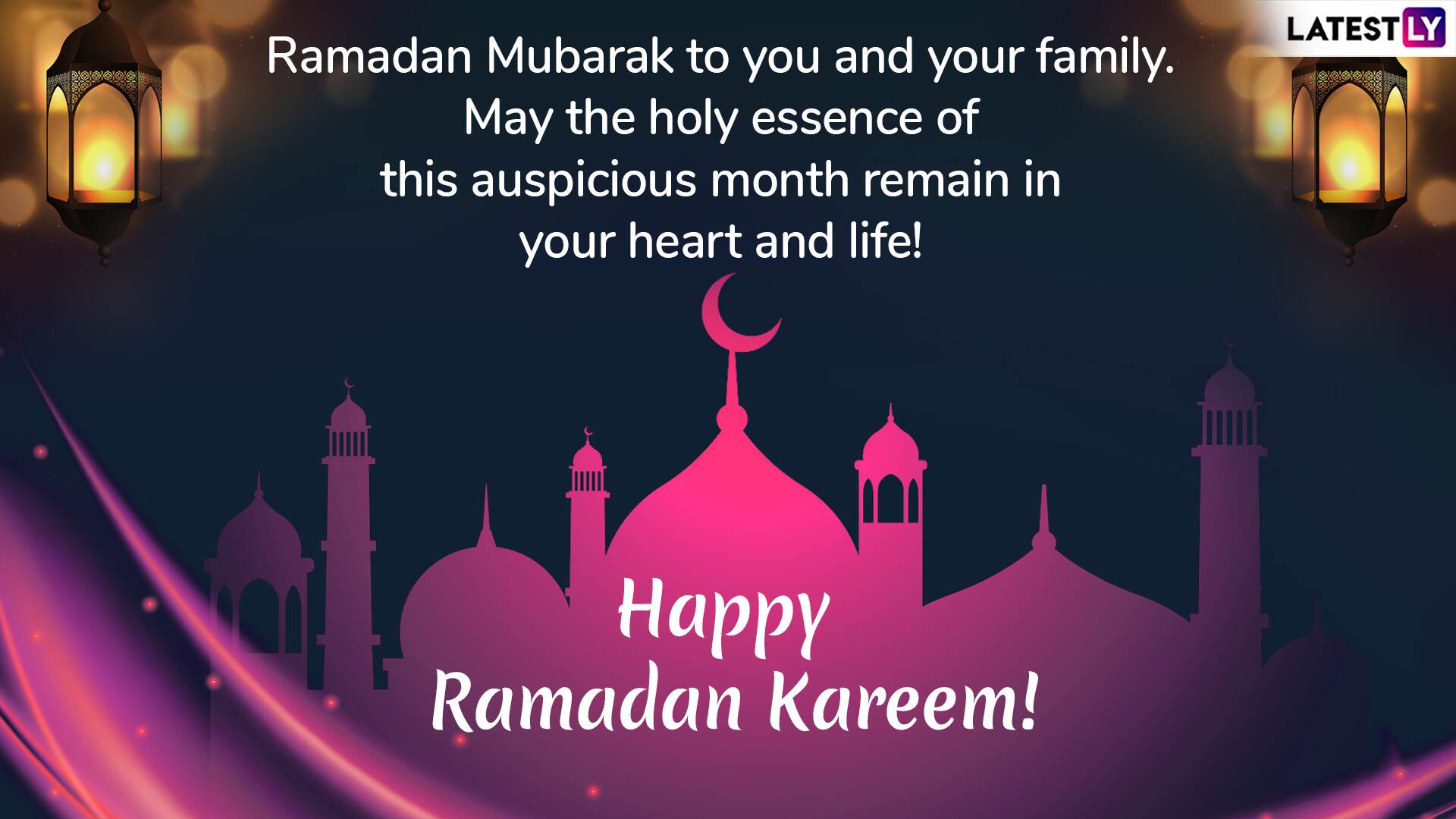 WhatsApp Message Reads: Ramadan Mubarak to You and Your Family. May the Holy Essence of This Auspicious Month Remain in Your Heart and Life!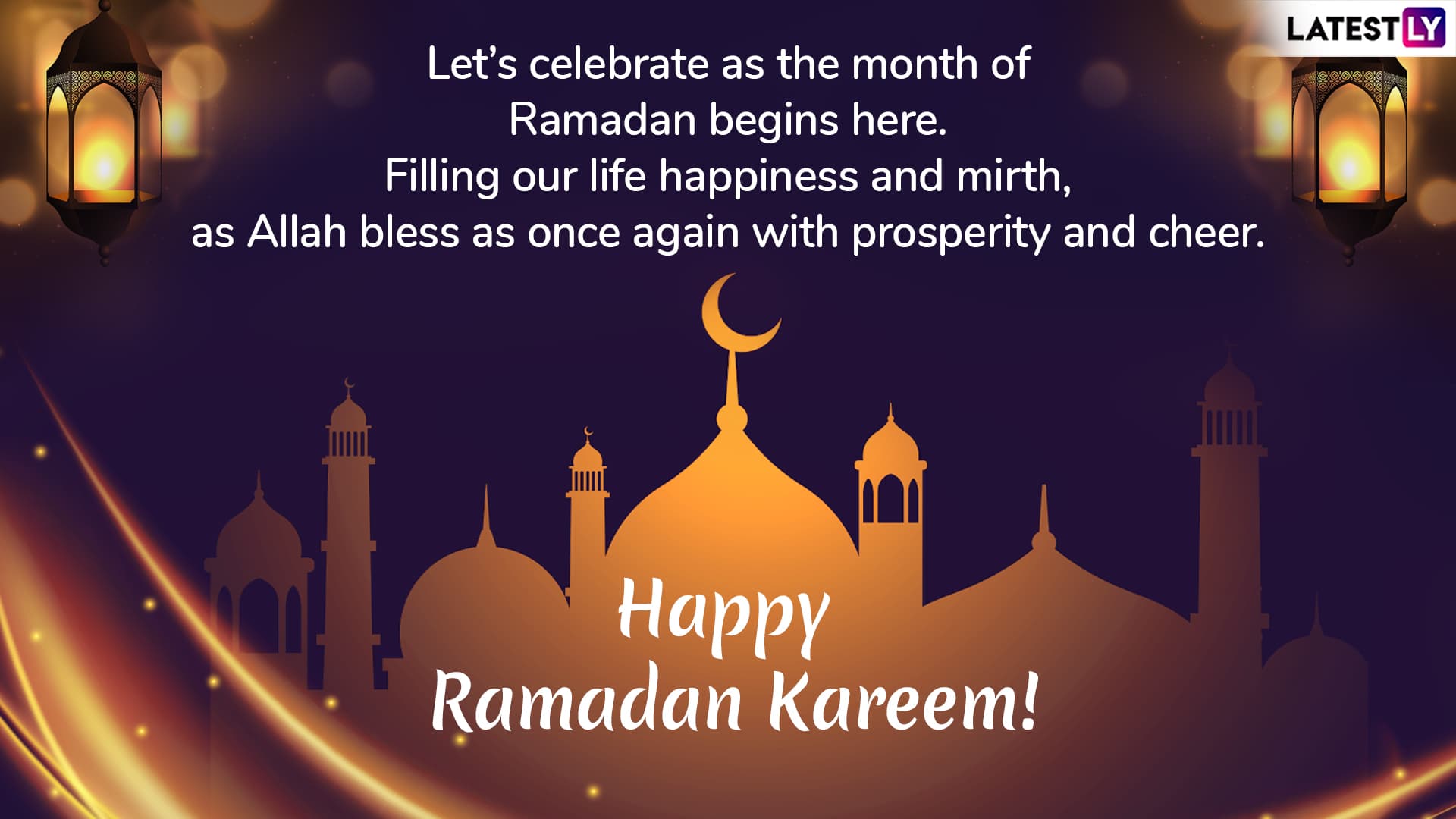 WhatsApp Message Reads: Let's Celebrate As the Month of Ramadan Begins Here. Filling Our Life Happiness and Mirth, As Allah Bless As Once Again With Prosperity and Cheer.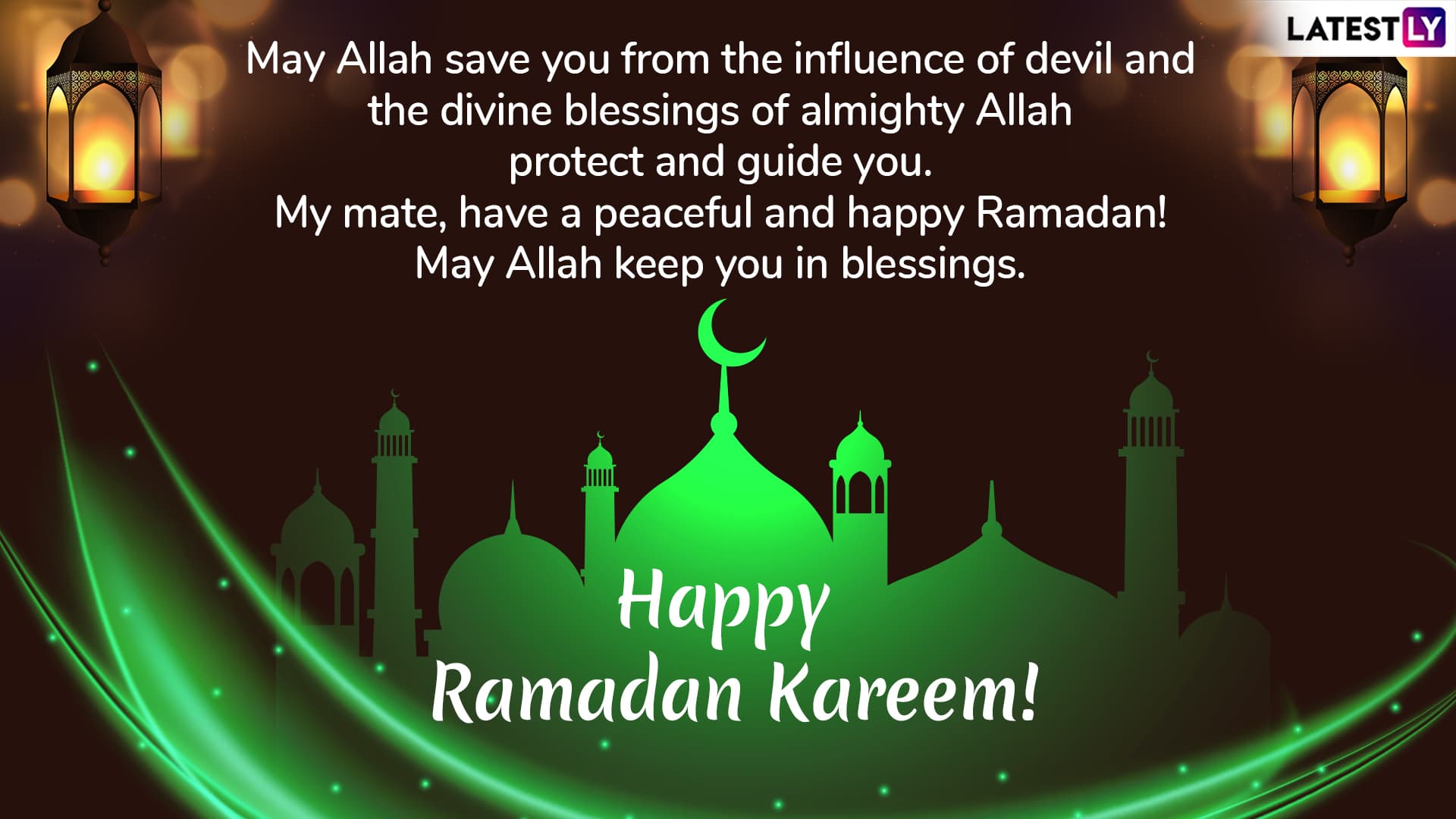 WhatsApp Message Reads: May Allah Save You From the Influence of Devil and the Divine Blessings of Almighty Allah Protect and Guide You. My Mate, Have a Peaceful and Happy Ramadan! May Allah Keep You in Blessings.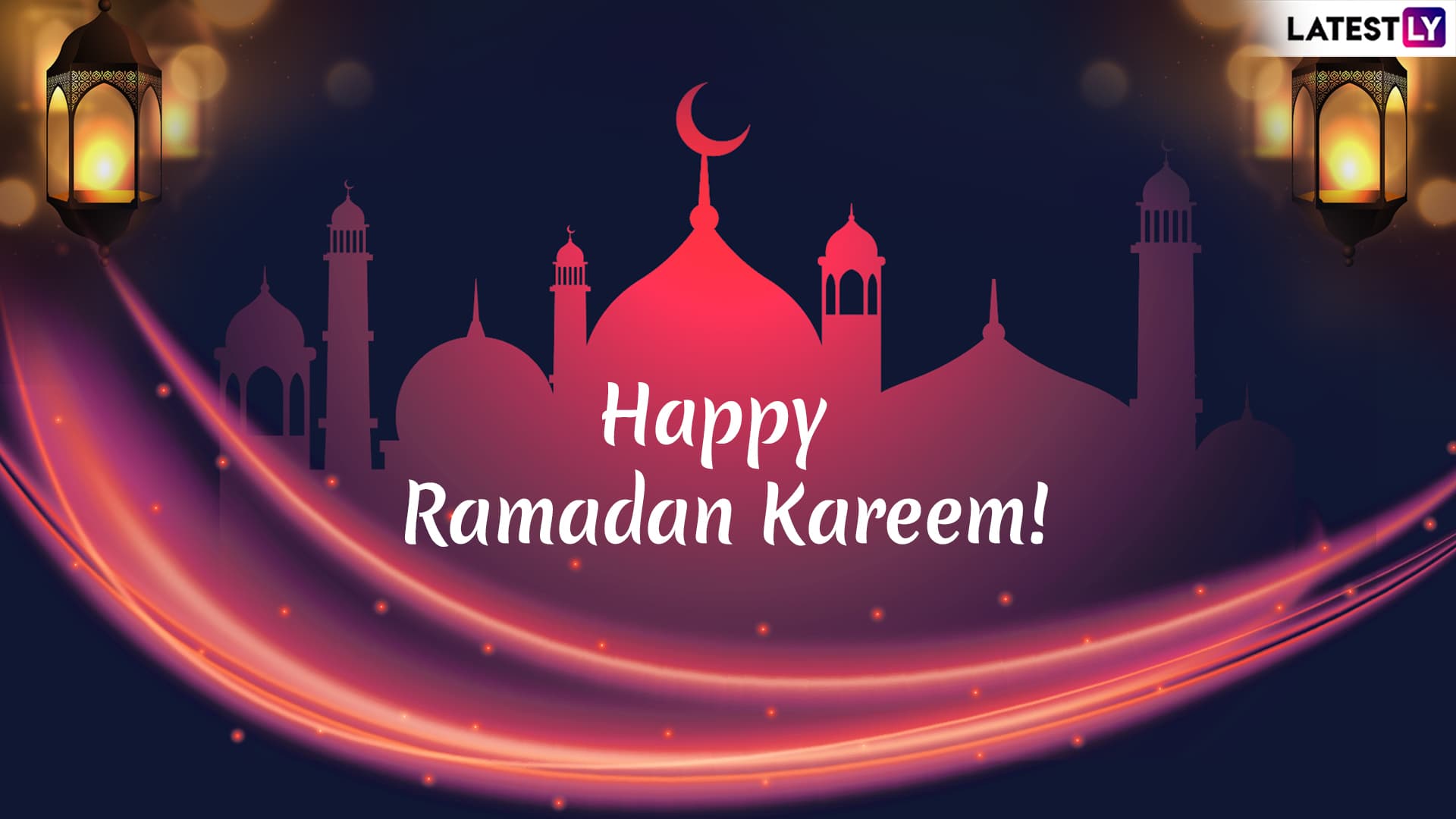 WhatsApp Message Reads: Welcome the Month of Ramadan With the Heart Filled With Peace, Harmony and Joy. May the Divine Blessings of Allah Protect and Guide You.
WhatsApp Message Reads: Happy Ramadan to Everyone. May All Your Devotions Are Answered and May Allah Rewards You for All the Good Deed You!
How to Download Ramadan WhatsApp Stickers?
It is quite easy. All you have to do is visit Play Store, and search for "Ramadan" or "Ramadan Kareem" or "Ramadan Mubarak" or "Ramzan Mubarak" and download festive pack of your choice. The download link is here!
Watch the video below:
May Allah always guide you all throughout your journey in life. We at LatestLY wish everyone a very Happy Ramzan 2019! Welcome the month of Ramadan with a heart filled with peace, harmony and joy.