Shri Satchindanand Sadguru Sainath Maharaj, affectionately known as 'Sai Baba', of the early 20th century, a great Indian saint, a god of all is devoted by followers from every corner. Shirdi is a popular attraction in the pilgrimage circuit tour in Maharashtra. The Sai Baba temple, draws people from all walks of life, believing their wishes will be taken care of by the saint. From October 15 devotees will observe 100 years of Shirdi Sai Baba Samadhi. On this special occasion, here we have compiled famous quotes delivered by Sai Baba to commemorate the day when the saint took Mahasamadhi. Shirdi Sai Baba 100th Maha Samadhi Day: Schedule of Celebrations at Sai Baba Temple in Shirdi From October 17 to 19. 
It is Sai Baba's simple living and high virtues that attract devotees to Shirdi even today. This year's is the 100th , and hence the celebrations are on a grand scale at Shirdi. The ritual is surrounded by live devotional music and famous chants propagated to remember Sai Baba. According to accounts from his life, Sai Baba preached the importance of 'realization of the self, and criticized love towards perishable things.' Sai Baba Image Appears On Wall Of Dwarkamai At Shirdi Sai Temple; Watch Video Of The Miracle.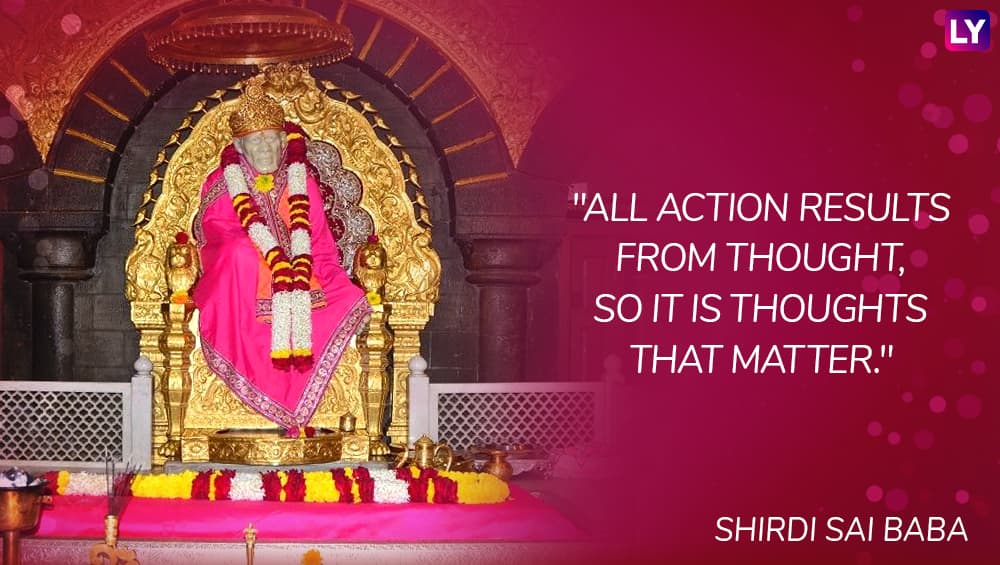 "All action results from thought, so it is thoughts that matter." Shirdi Sai Baba
"You must pass your days in song. Let your whole life be a song." Shirdi Sai Baba
"Love one another and help others to rise to the higher levels, simply by pouring out love. Love is infectious and the greatest healing energy." Shirdi Sai Baba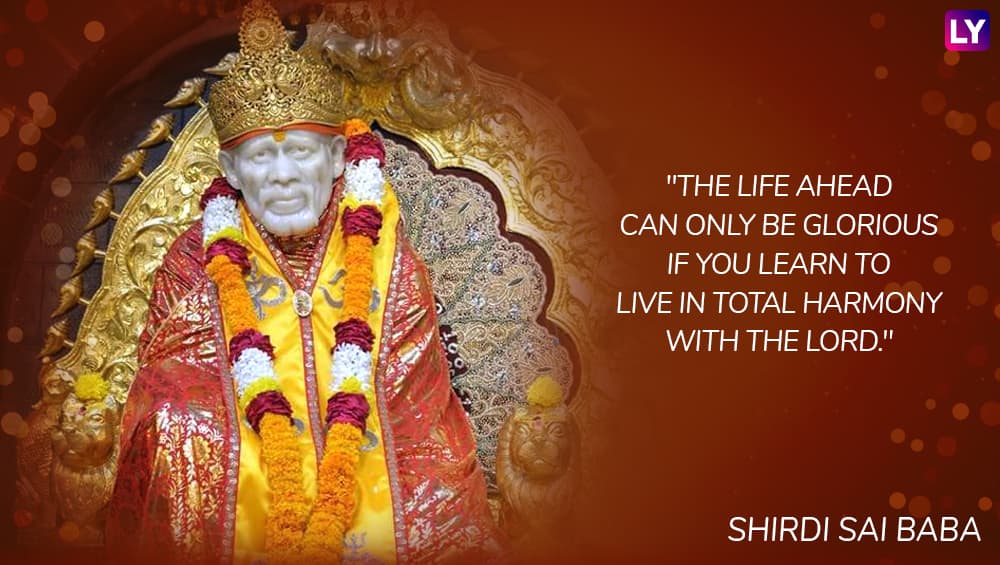 "The life ahead can only be glorious if you learn to live in total harmony with the Lord." Shirdi Sai Baba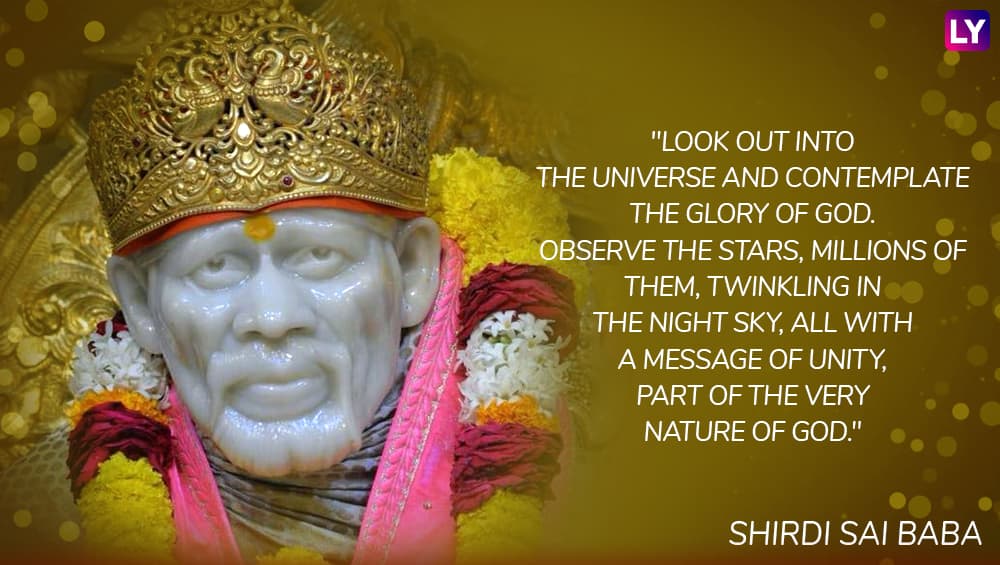 "Look out into the universe and contemplate the glory of God. Observe the stars, millions of them, twinkling in the night sky, all with a message of unity, part of the very nature of God." Shirdi Sai Baba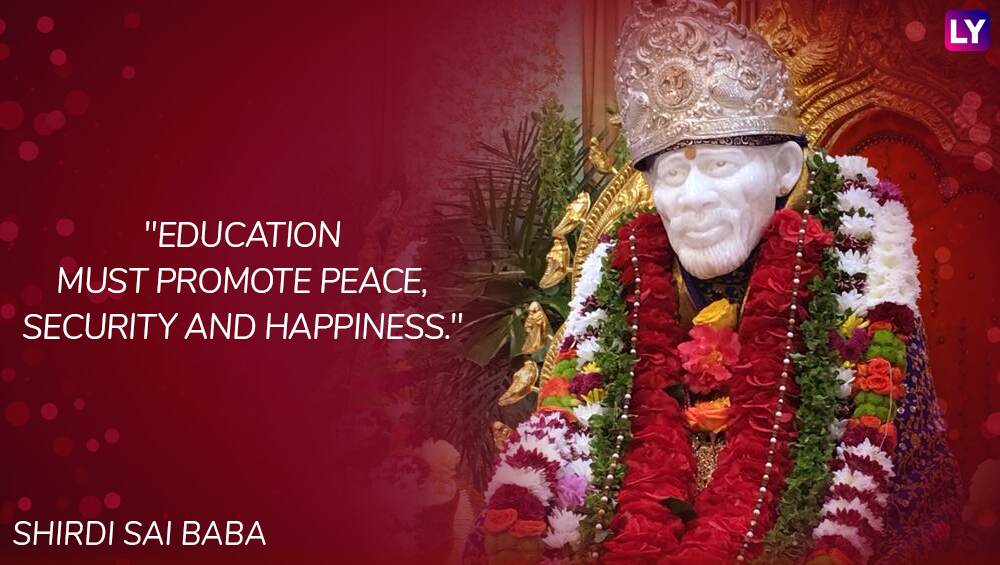 "Education must promote peace, security and happiness." Shirdi Sai Baba
Baba came to Shirdi in his teen. Although, Sai Baba's origins are unknown, some indications that exist suggest that he was born not far from Shirdi. In August 1918, Shirdi Sai Baba said to a few of his devotees that he would be 'leaving his mortal body' soon. His health condition gradually deteriorated. Sai Baba asked his disciple to recite holy texts to him. On October 15, 1918, he breathed his last. Shirdi is popular because of Sai Baba.