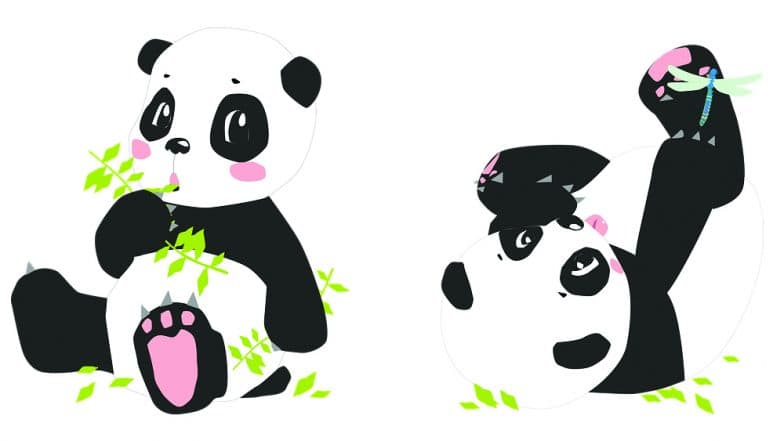 Valentine Week has begun and celebrations are in full force. Each day of the week leading upto Valentine's Day has a significance beginning with Rose Day. It is followed by Propose Day, Chocolate Day, Teddy Day, Promise Day, Hug Day and Kiss Day. On Teddy Day which falls on February 10, couples gift each other teddy bears, as an expression of their love. Most people love this soft toy and hence people give teddies to each other. And as the day approaches, we can't think of a better teddy bear that our dear pandas. Teddy Day 2019 Date and Significance: Adorable Quotes, GIF Images & Instagram-Worthy Captions to Share With Your Lover This Valentine Week.
It's high time we declare pandas the most adorable animal on the planet. While they are stupid as hell, who can ever get over a cute and funny panda video. And if you have a baby at home, you are sure to wonder at the striking similarities between both. First, they are stubborn and every worker at panda care facilities will agree to it. No matter how much you try to distract them, they will eventually want they first eyed on. Send one of these videos to your loved one on Teddy Day which is sure to make them laugh. Teddy Day 2019 Gifts: From Big Teddy Bears to Customised Gift Ideas to Present to Your Loved One This Valentine Week.
In recent times giant pandas have become quite popular on social media. Clips of these animals often go viral making everyone think if at all they could have been born as one. And cute panda videos are almost like a stress buster that will leave you giggling at their antics. As celebrate Teddy Dasy 2019, check out some real-life panda videos. Teddy Day 2019: Allergic to Soft Toys? Here's Why You Should Buy Asthma and Allergy-Friendly Teddy Bears for Your Valentine.
So we have compiled a list of cutest funny panda videos that can you can send your significant other
1. Pandas that don't let you work:
These pandas are extremely cute and watching them you will not know how time pass. Also, I pity the caretaker and would like to salute her patience.
2. The most EPIC panda video ever:
This video of mommy panda and baby panda will leave you simply laughing. It shows their careless and laidback nature and how they are least bothered by almost everything. Although the baby sneezing startles the big panda, they are back to their duty-eating and sleeping. 22,000-Year-Old Fossil From China Reveals Long-Lost Panda's Origin.
Teddy Day Message: Sweetheart, let me be your teddy and always remain by your side. Happy Teddy Day!
3. Pandas playing on a slide
This video is panda lovers all time favourite one. This clip proves they are nothing less than children and behave exactly like them. Who else wants to slide with pandas in a park?
4. The panda that deserves 'Most Dramatic Ever' award:
This has to be most dramatic panda ever. It does everything from sliding down the slope to climbing a wall and even pulling down its caretaker to the ground. It takes so much to be a panda! Panda at Vienna Zoo Learns Painting and Now Hundreds of Its 'Artworks' Are Being Sold for Rs 40,000 Each! (Watch Video)
Teddy Day Message: This cute teddy is a gift from me to show you how much I love you. Happy Teddy Day!
5. Bathing pandas are not an easy job:
This man seems to have the most difficult job in the world but the best part is he does it with a smile on his face. Next time you crib about your job watch this video.
You think only babies try to climb out of cribs, then this video will tell you how pandas are amazing at it. Infact this one seems to be quite adamant at it and does not lose hope even after so many foiled attempts. You can take inspiration from this panda in your life too.
Teddy Day Message: Sending you a replica of me to hug, adore and kiss... Happy Teddy Day!
These panda videos are too cute and watching one per day is sure to lighten your mood. Do you also think someone needs to declare pandas the 'cutest animal ever?' Do let us know in the comments section below. We hope you have a great Valentine Week 2019 wish everyone celebrating a Happy Teddy Day!