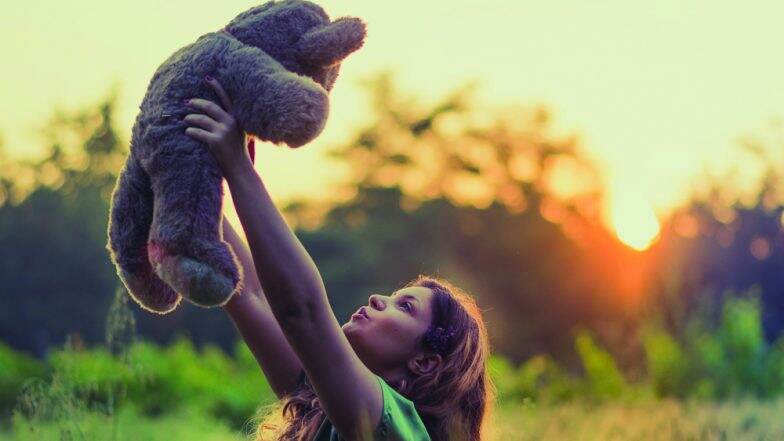 Valentine's day is just around the corner and the mood of love and romance is already in the air! Teddy Day 2019 falls on February 10 and is celebrated across the world with great gaiety. This day is a celebration of love, care and appreciation for your near and dear ones. The Valentine's week is filled with the beauty of love and happiness, and, to make it more special, shower your loved ones with cute teddies this Teddy Day. The Valentine's week is marked with the celebration of seven days, which comprises of the rose day, propose day, teddy day, hug day, promise day, chocolate day, kiss day.
Teddy Day, celebrated just four days before Valentine's Day, is the perfect occasion to pamper your loved ones. This gesture will definitely make countless memories and strengthen your bond with your crush. When it comes to soft toys, huggable and cute teddy bears are considered as the ultimate expression of love. Valentine Week 2019 Calendar PDF Download Online: List With Dates of Valentine's Day, Rose Day, Chocolate Day, Hug Day, Kiss Day to Celebrate the Festival of Love!
Beginning February 7, the week-long celebrations start off with Rose Day and end with Valentine's Day on February 14.  It's time to surprise your loved ones with adorable teddy bear themed gifts on this special Day!
Here are several gift ideas for your girlfriend/boyfriend this Valentine's Day:
Big Teddy Bear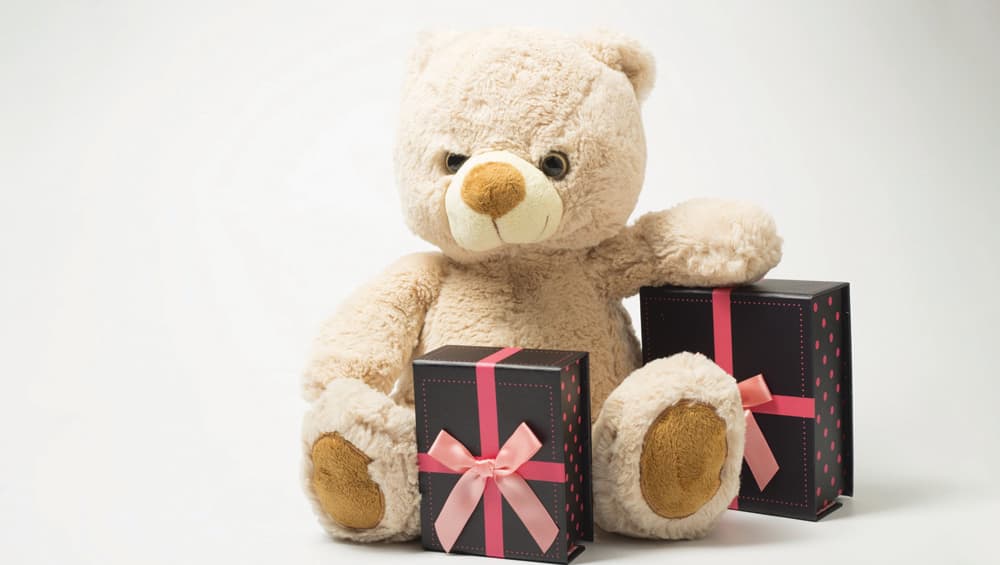 If your loved one is very fond of teddies, this is the time! A big teddy would be a perfect gift for your dear one on this Teddy day, especially if they love cuddly-soft toys. After all, who doesn't love them? You should never underestimate the power of cuddles to take your blues away!
Customised Mug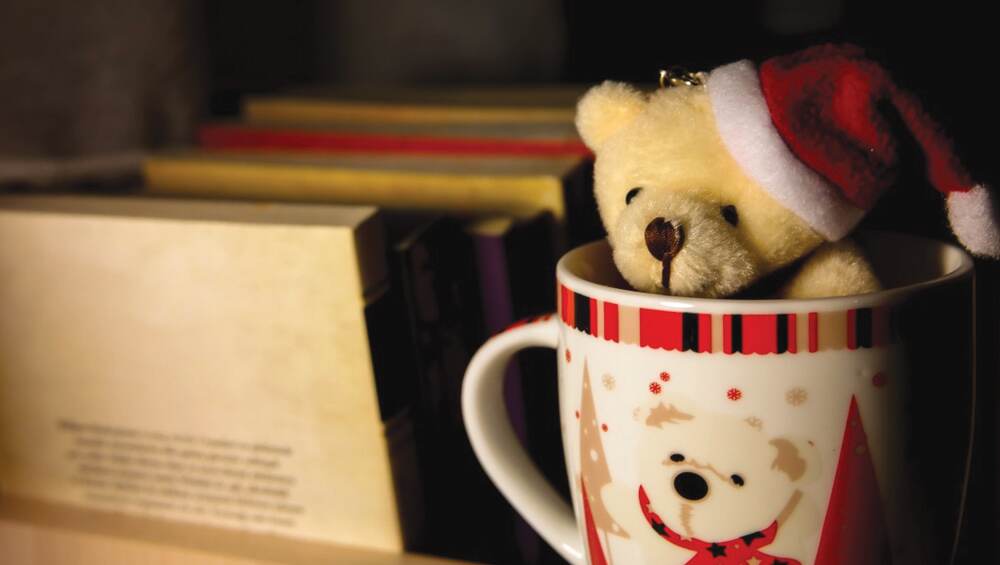 If your loved one doesn't like soft toys, you can opt for a cute, customised mug with a teddy on it. The customised mugs can serve as the best gift for your crush as it will remind them of you every time they take a sip!
Keychain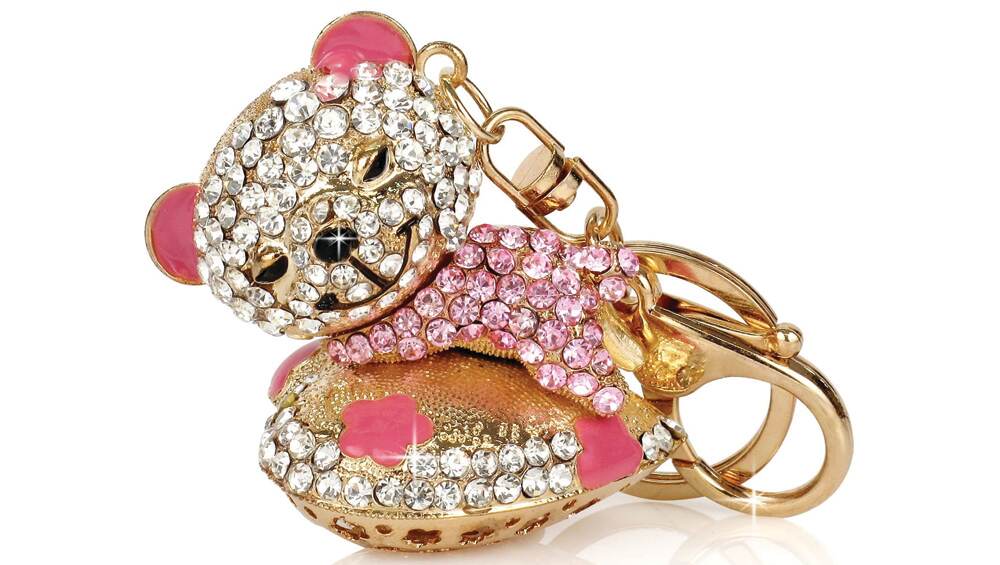 Keychains are the best thing that you can give to your better-half as they are quite pocket-friendly. Also, they can use it for their home-keys or vehicle-keys, and that will constantly remind them of you! Also, its budget-friendly, so YES!
Cushion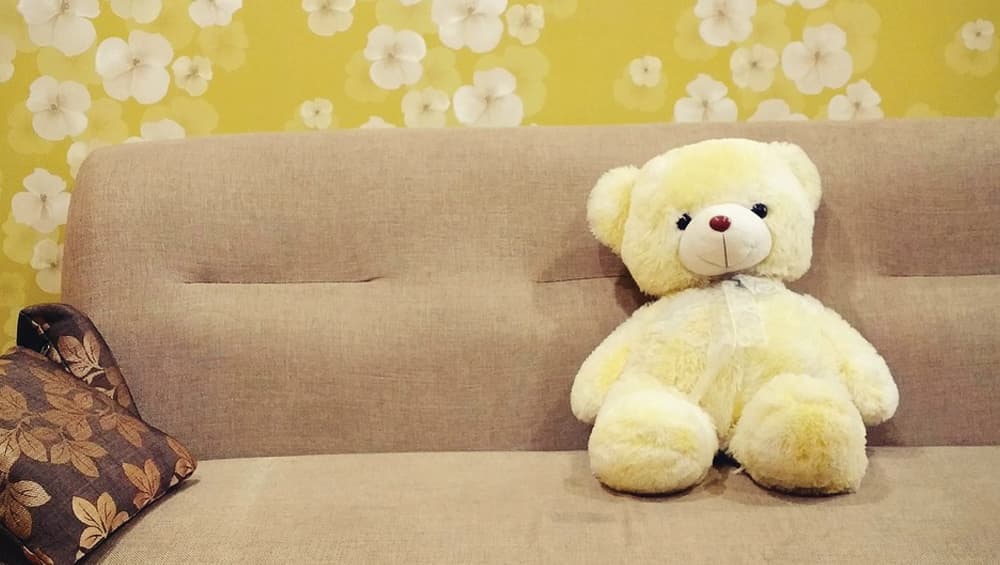 Get your boyfriend/girlfriend this plush gift to keep with them forever! It is not only attractive but also useful in day-to-day life. When your loved one in need of a hug, they know where to go!
Pop-up Greeting Card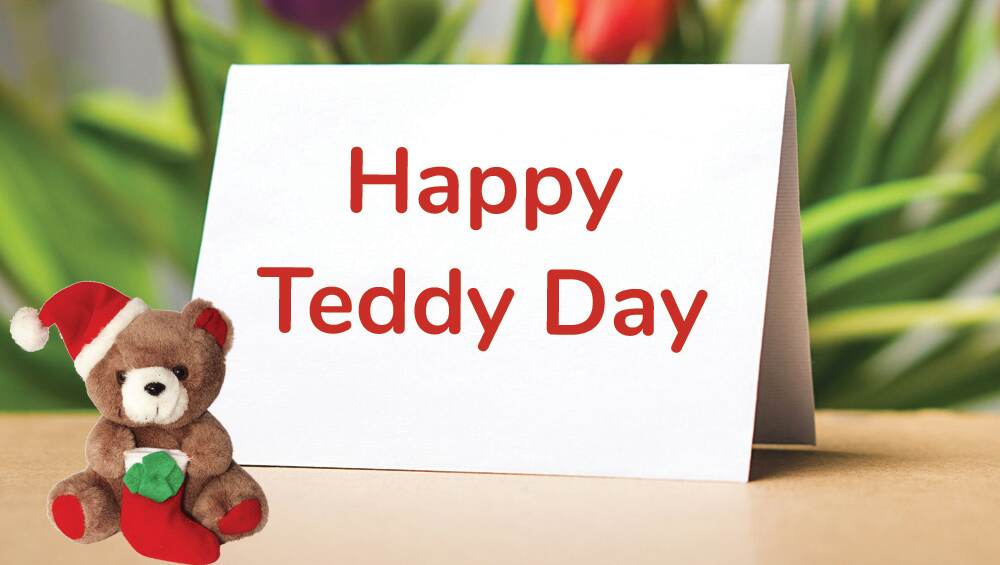 You can pour your heart out and count on a funky card this Teddy Day to express your love! Greeting cards have always been synonymous as a symbol of love and warmth. If you want to convey something special to your crush, this day is perfect and so is the idea of gifting a card with your message in it. Happy Chocolate Day 2019: 5 Gift Ideas to Present Your Girlfriend/Boyfriend This Valentine Week.
Teddies are available in wide range of shapes, sizes and colours, but if your crush is not really fond of soft toys, you can surely try your hands on buying other teddy themed gifts that are pocket-friendly and worth gifting. The gift ideas would send your heartfelt emotions to the love of your life in the cutest way possible!
It would be a normal sight to see couples exchanging flowers, chocolates, but gifting a teddy would surely make them fall in love with you, again! Make this Teddy Day a spectacular thing by planning the perfect gift that suits your budget. Gifting a teddy will certainly bring a smile on the face of your loved one. Happy Teddy Day to all of you!