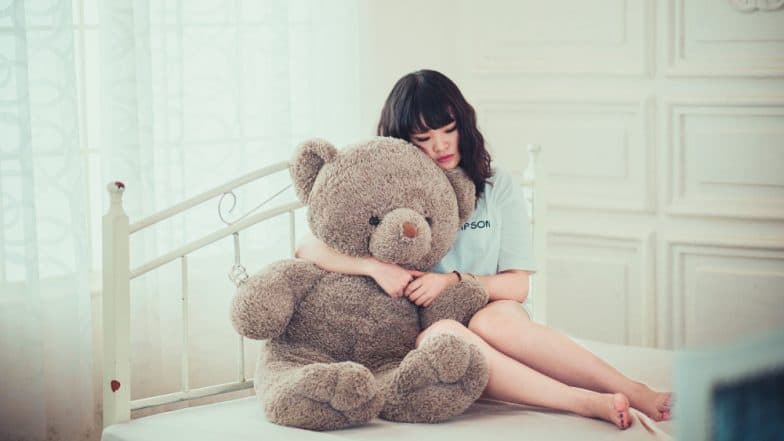 There's a special place in our heart for soft toys, and there's no age limit to owning one. Gifting soft toys, especially teddy bears, to lovers on Valentine's Day is a time-held tradition. But as adorable as these soft toys are, there's also a slim chance that your significant other could be allergic to them. If that's the case, it's best that you don't gift them a teddy bear for Valentine's Day. But nothing says romance like roses, candies and a stuffed bear. And if you are someone who likes some good old-fashioned wooing, you don't have to compromise. Get your sweetie a hypoallergenic or allergy-friendly teddy bear. Here's what you should know.
Can Soft Toys Cause Allergies?
Yes. Cuddling a soft toy to sleep can end in a nightmare for some people. They may end up with sniffles, sneezes and hives. Stuffed toys are made of fabric and stuffed with cotton, straw or wool. Valentine and Anti-Valentine Week 2019 Date Sheet: Complete Schedule With List of Days From 7th to 21st February.
These materials can gather dust, mites and other allergens, irritating the lungs. When the person sleeps next to the soft toys, the particles collected on the fabric of the toy enters the lungs through the nose, triggering allergic episodes.
Sometimes these toys may also contain harmful dyes that can cause contact dermatitis or skin allergies.
What Can You Do?
Instead of regular teddy bears, get a hypoallergenic or allergy-friendly soft toy. These toys can be cleaned easily to remove the dust mites, can withstand the washing process, retain the colour even after constant use and contain no harmful chemicals that trigger asthma or allergy symptoms.
If your sweetie doesn't want anything to do with soft toys, give them these teddy-themed gifts that they'd be crazy to refuse.