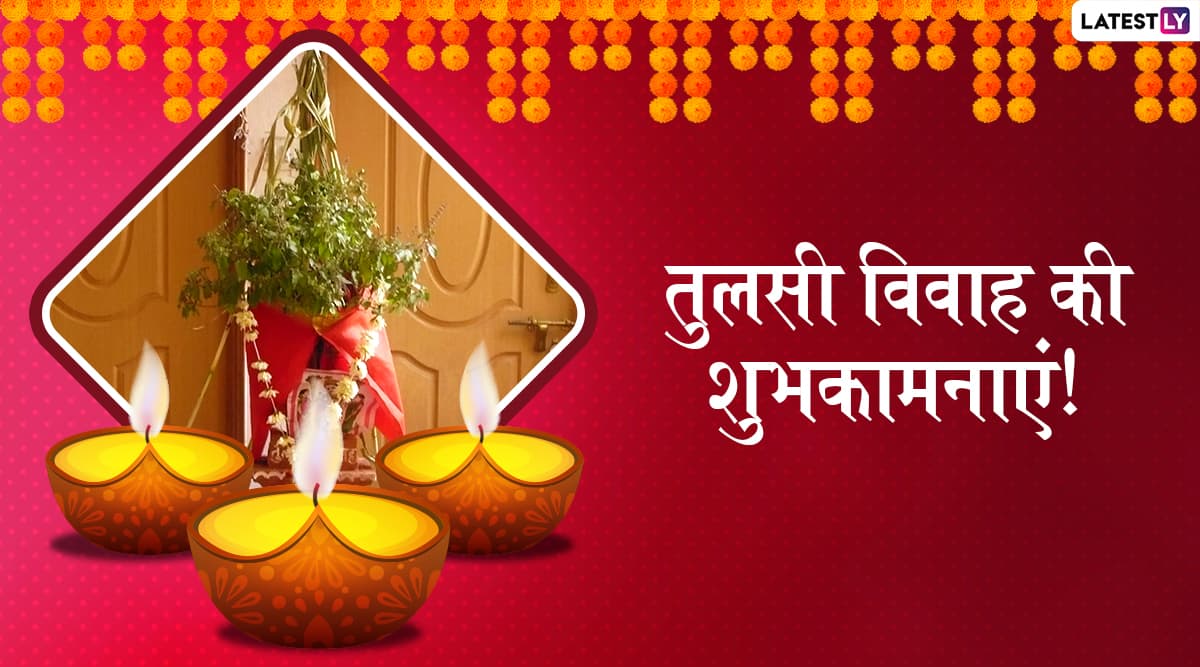 Tulsi Vivah is an auspicious ceremony that sees a traditional wedding between the plant of holy basil with a black stone is being marked today. The Tulsi plant represents Goddess Lakshmi and the black stone is said to be Lord Vishnu. Tulsi Vivah takes place during the Shukla Paksha in the month of Karthik, or after the day of Dev Uthani Ekadashi. Tulsi Vivah also marks the beginning of wedding season for the Hindus. As everyone must be preparing for the ceremonial celebration, we give you a collection of Tulsi Vivah 2019 wishes and messages in Hindi. You can download these images for free and send them to your friends and family for this auspicious occasion. We have compiled a nice collection of Tulsi Vivah ki Shubhkamnayein greetings, messages, SMS, quotes and pictures which you can start sending now as in the evening you are likely to be busy with the festive celebrations. Tulsi Vivah 2019 Wishes: WhatsApp Stickers, Facebook Greetings, GIF Images, SMS And Messages to Send on The Festival.
The lights and decorations made for Diwali are lit up until the day of Tulsi Vivah. The festive celebration in a way concludes the festival of Diwali too. On the day of Tulsi Vivah, people make beautiful rangoli patterns and decorate their house to welcome the guests. Special prasad, a sweet offering is also prepared to distribute after the wedding ceremony. People pass on the wishes and hope to receive blessings from Goddess Lakshmi and Lord Vishnu. If you are looking for Hindi messages and greetings of Tulsi Vivah, we have made a nice collection of the same.
Tulsi Vivah 2019 Messages in Hindi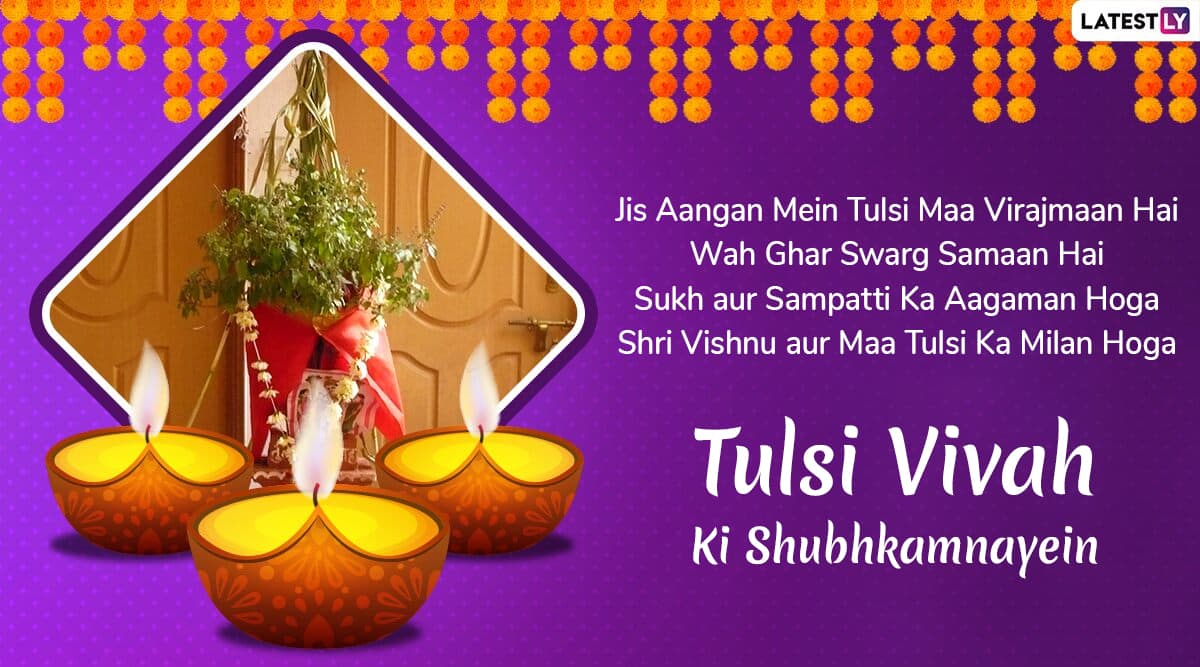 Message reads: Jis Aangan Mein Tulsi Maa Virajmaan Hai, Wah Ghar Swarg Samaan Hai, Sukh aur Sampatti Ka Aagaman Hoga, Shri Vishnu aur Maa Tulsi Ka Milan Hoga, Tulsi Vivah ki Shubhkamnayein!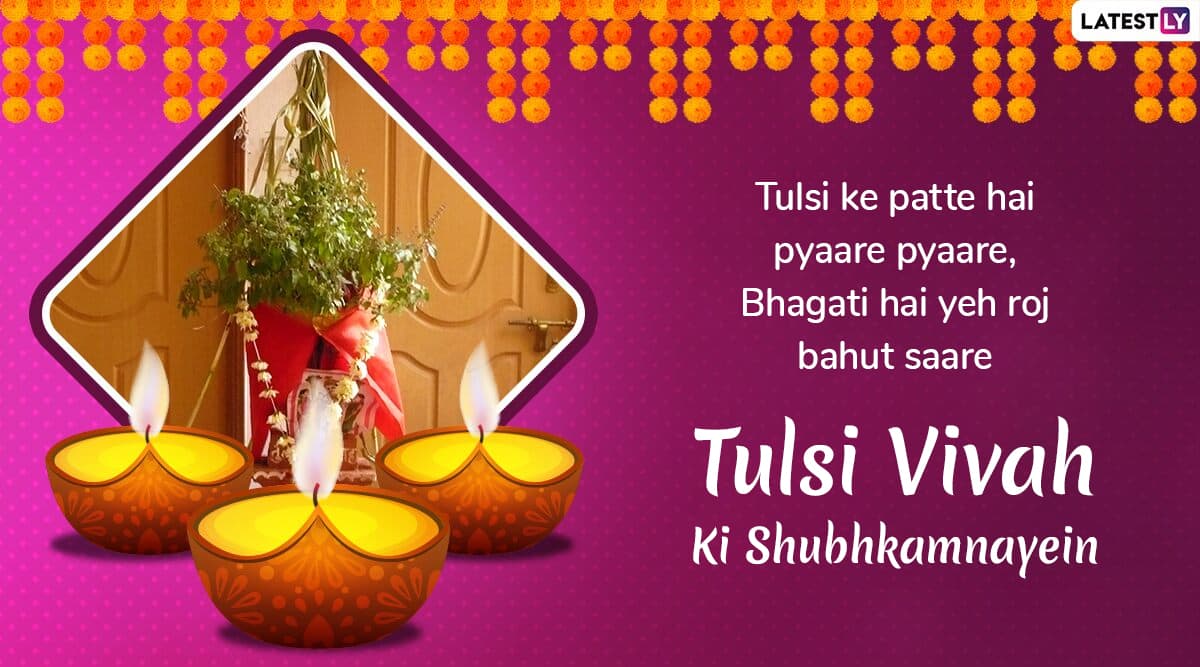 Message reads: Tulsi ke patte hai pyaare pyaare, Bhagati hai yeh roj bahut saare. Tulsi Vivah ki Shubhkamnayein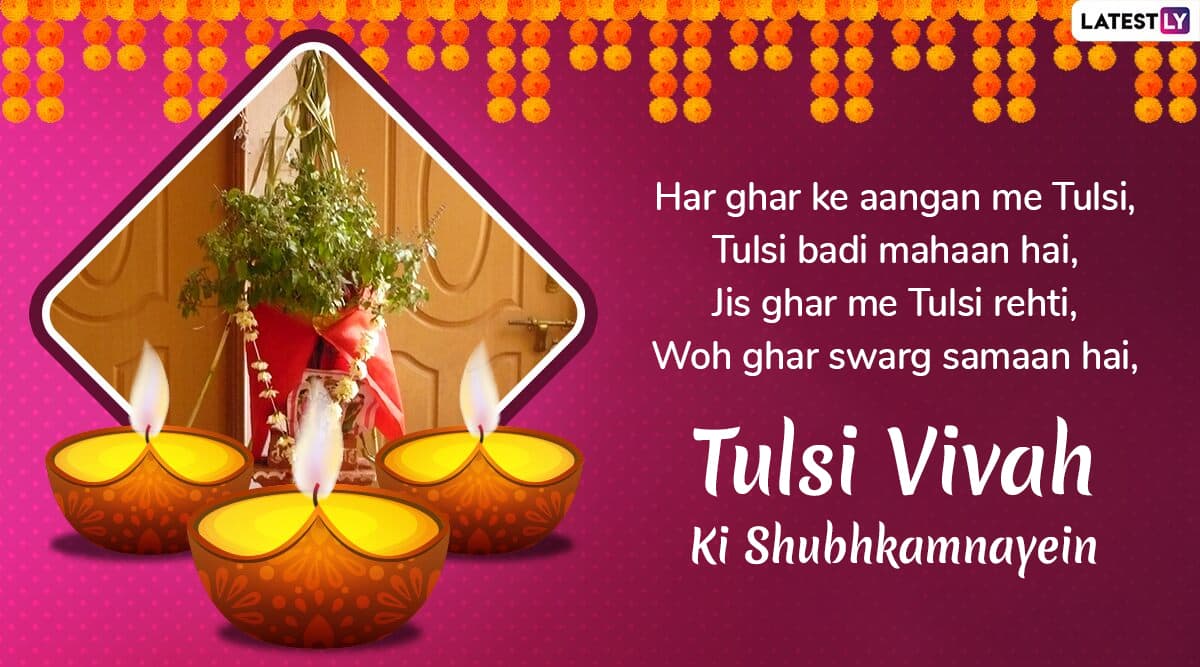 Message reads: Har ghar ke aangan me Tulsi, Tulsi badi mahaan hai,
Jis ghar me Tulsi rehti, Woh ghar swarg samaan hai, Tulsi Vivah ki Shubhkamnayein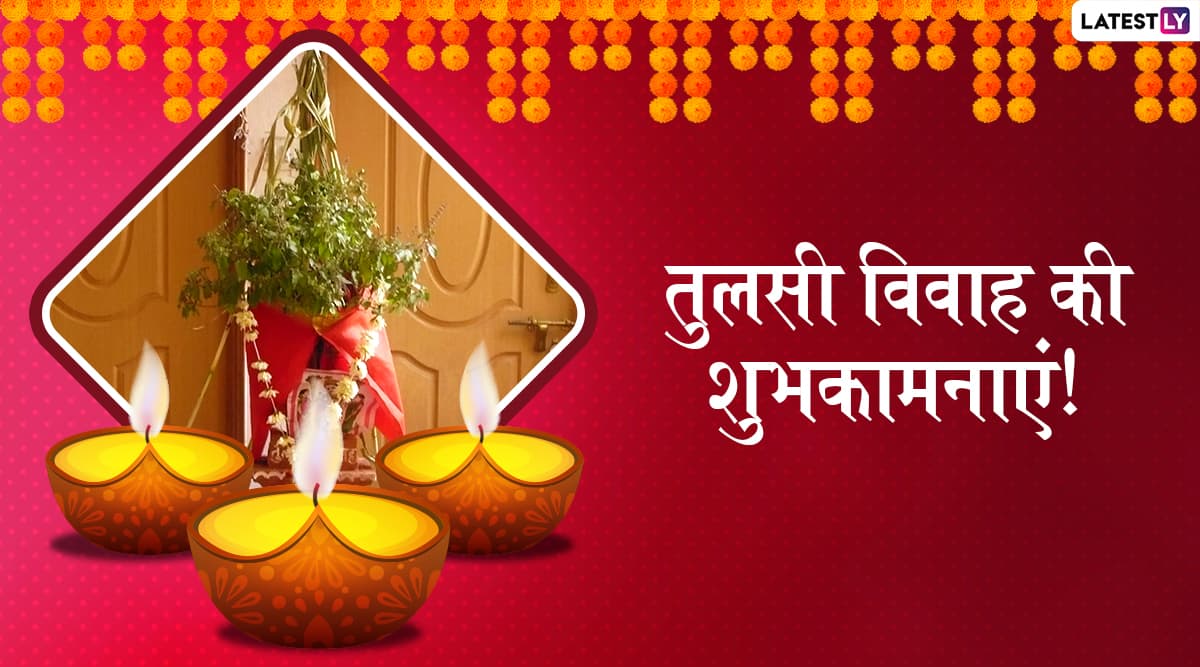 Message reads: Aap sabhi ko Tulsi Vivah ki Bahut Bahut Shubhkamnayein!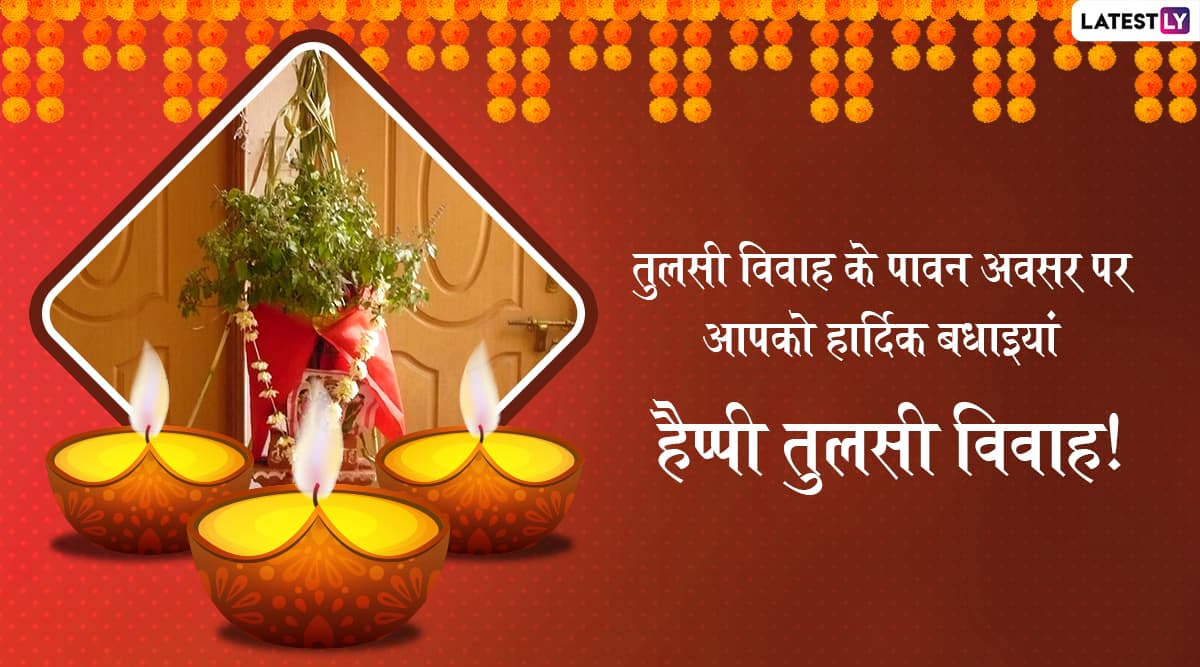 Message reads: Tulsi Vivah ke paawan avsar par aapko Hardik Badhaeyan! Happy Tulsi Vivah
You can download these Tulsi Vivah wishes and images for free and send them to everyone to greet for auspicious day. May you too get all the lovely greetings and blessings in return. We also wish everyone a very Happy Tulsi Vivah 2019!