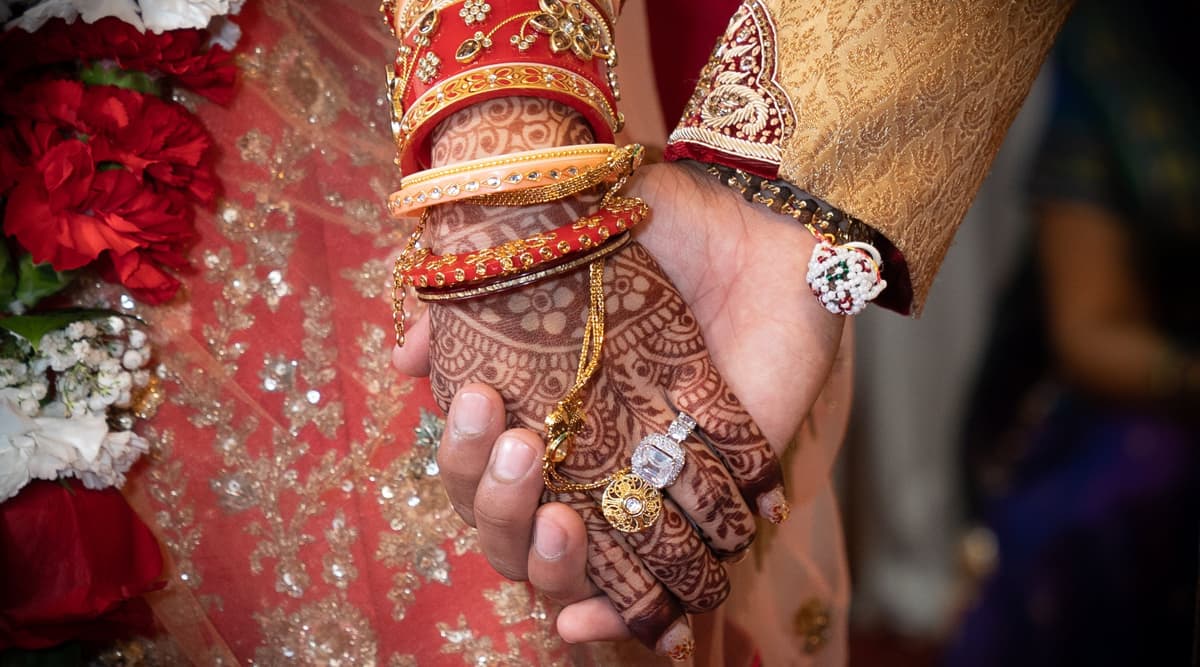 On the fifth date of Margashirsha Shukla Paksha, the auspicious even of the marriage ceremony of Lord Ram is celebrated with great fervour. This festival is celebrated with great enthusiasm especially in Mithalanchal and various part of North India. The history dates back to the Treta Yuga when the tyranny of demons on earth was at its peak. At that time, Muni Vishwamitra demanded his sons Sri Rama and Lakshman ji from Dasharatha, the King of Ayodhya, to perform yagna. Vivah Panchami 2019 Date: Significance, Puja Vidhi and Panchami Tithi of the Auspicious Festival That Celebrates Lord Rama and Sita's Divine Marriage!
After the completion of the yagna, Vishwamitra ji came to know about the proclamation of Sita Swayamvar of King Janak while returning from the path of Janak Puri and the day was called Vivaha Panchami. It is considered auspicious to perform a wedding ceremony between Lord Shri Ram and Mother Sita on this day. This date Vivah Panchami will be celebrated this year on December 1, Sunday. However, from this day, wedding season officially begins in India and all the holy dates for weddings are chosen.
However, if you are getting married this year too and want to wish your partners with wedding quotes or just share messages on social media, look no more. Check out these heart-melting wedding quotes:
WhatsApp Message Reads: "A successful marriage requires falling in love many times, always with the same person."-Mignon McLaughlin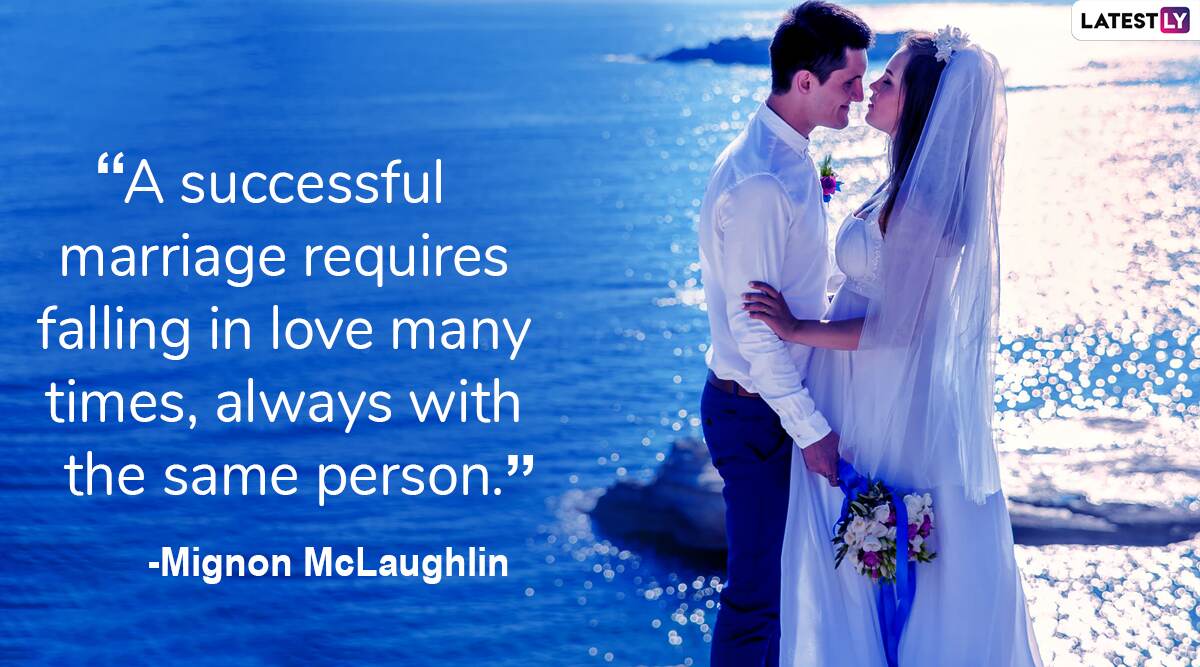 WhatsApp Message Reads: "Being in a long marriage is a little bit like that nice cup of coffee every morning"
WhatsApp Message Reads: "I might have it every day, but I still enjoy it."-Stephen Gaines
WhatsApp Message Reads: "The older I get, the less time I want to spend with the part of the human race that didn't marry me."-Robert Brault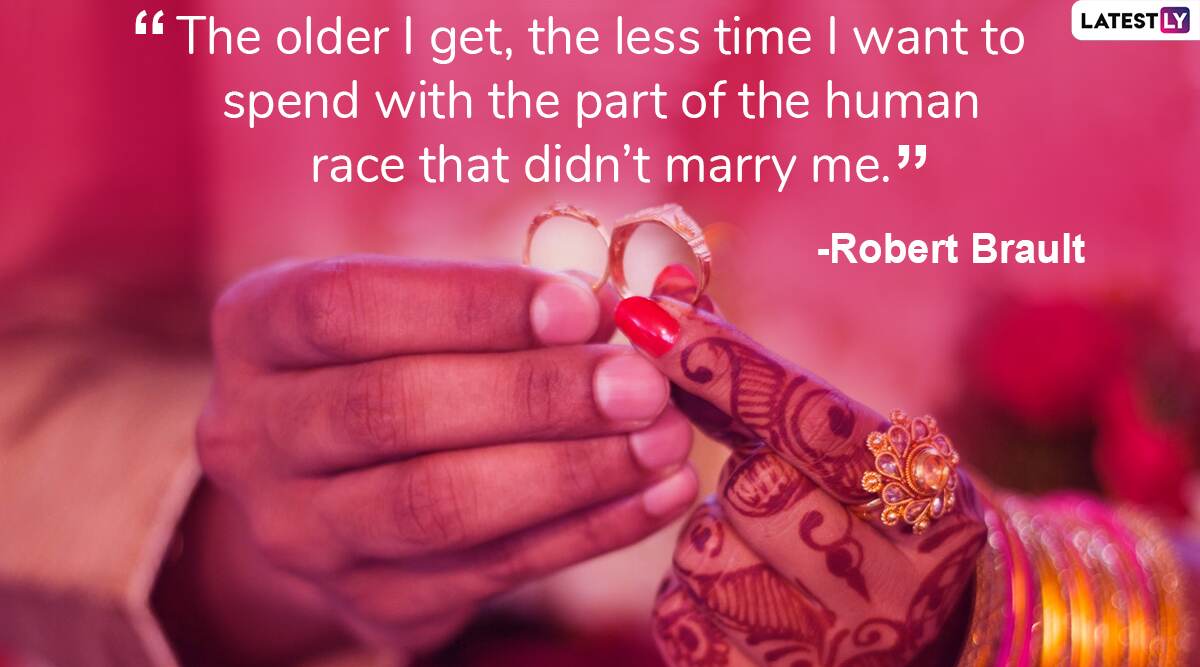 WhatsApp Message Reads: "The difference between an ordinary marriage and an extraordinary marriage is in giving just a little 'extra' every day, as often as possible, for as long as we both shall live."-Fawn Weaver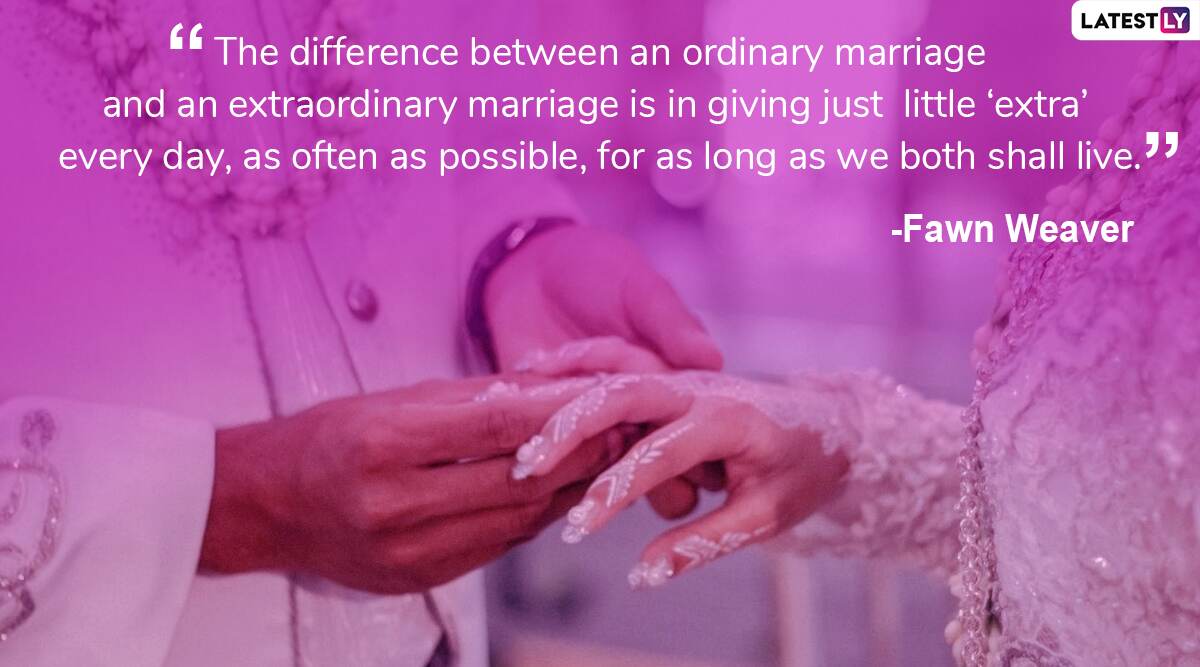 WhatsApp Message Reads: "A long-lasting marriage is built by two people who believe in -and live by- the solemn promise they made."-Darlene Schacht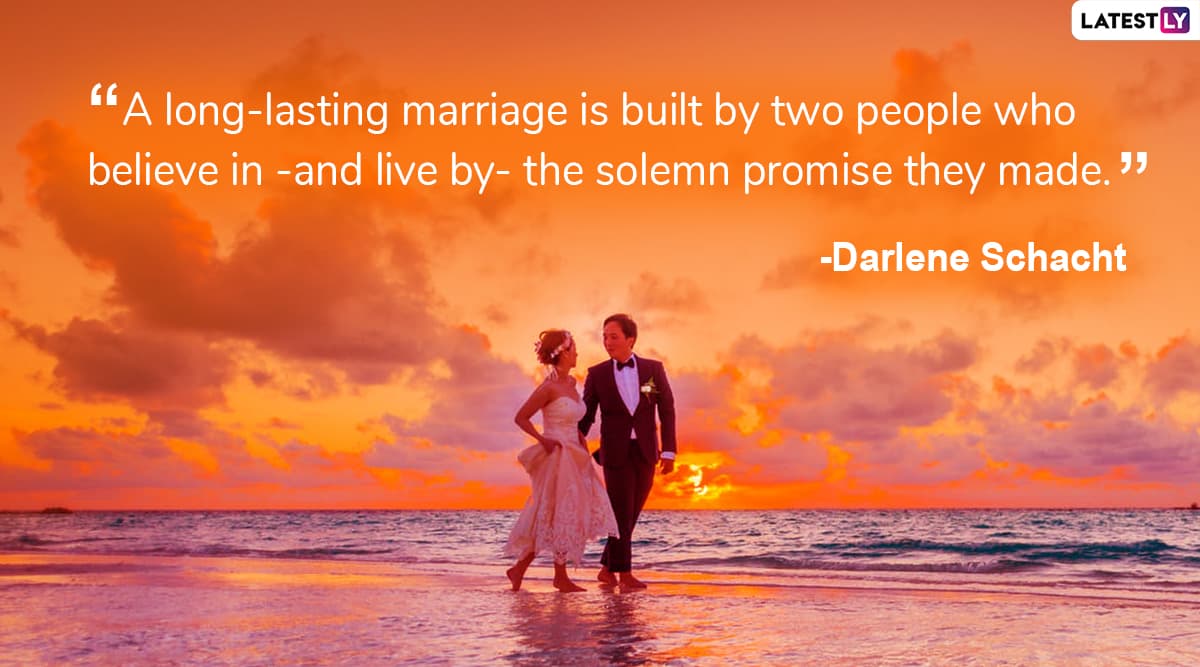 WhatsApp Message Reads: "A great marriage is not when the 'perfect couple' comes together. It is when an imperfect couple learns to enjoy their differences."-Dave Meurer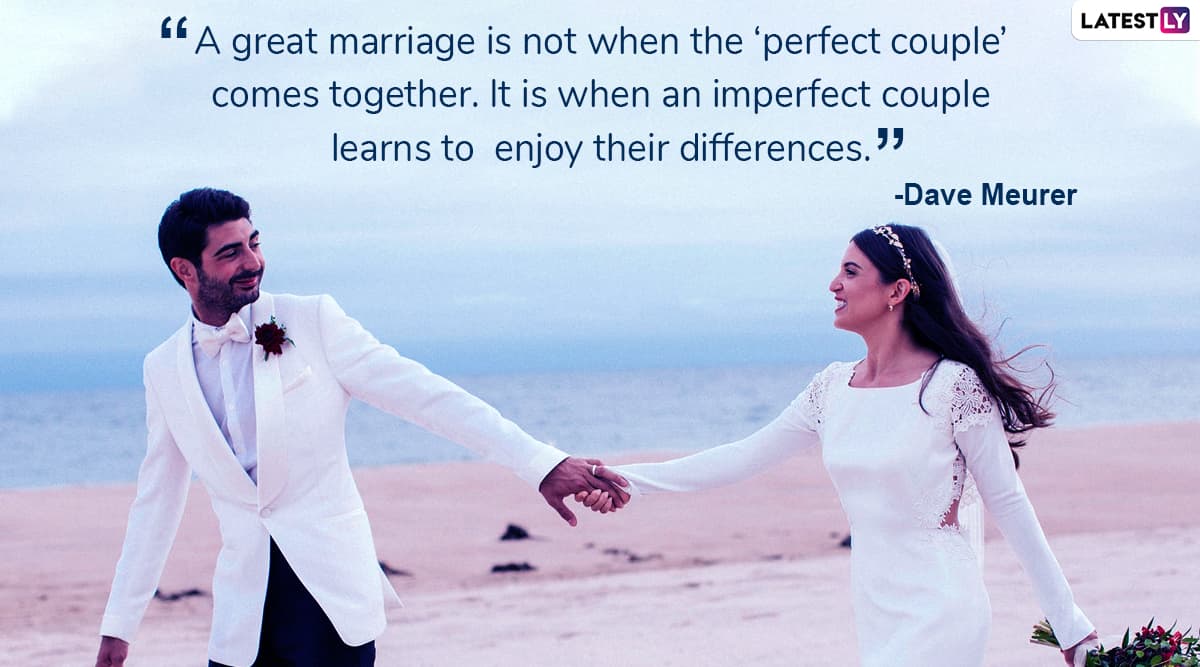 So the wedding season is officially on and we can expect thrill and excitement throughout the country. During this time, celebrations take place in homes and temples and Rama and Sita are traditionally married off. There is also a tradition of reciting the Bal Kanda of Ramayana on this day.