World Wildlife Day 2021 Quotes: The occasion of World Wildlife Day is here, and believe it as a day of celebration or not, it is certainly a day of concern. Given how the world's wildlife and forest-based livelihoods are the centres of attention in times of global warming, the observance of World Wildlife Day 2021 comes as a timely reminder to focus on environmental issues. People around the world observe World Wildlife Day every year on March 3. They send motivating World Wildlife Day quotes to their loved ones, marking the celebrations of this day. If you are searching for the most famous World Wildlife Day 2021 quotes, then you can stop your search here. We bring you World Wildlife Day 2021 quotes, slogans, WhatsApp stickers, Facebook messages, inspirations sayings, Telegram greetings and HD images to raise awareness on wildlife protection. 
People can share these newest World Wildlife Day 2021 quotes on popular chat apps like WhatsApp, Telegram, Hike, Instagram, Signal, Snapchat, etc. Environmentalists worldwide celebrate this international event amidst grandeur preparations, where they aim to promote, educate, and spread information about flora and fauna.
For people who are fond of old-school methods of communication, there are ways in which they can share World Wildlife Day 2021 quotes and sayings such as text messages, voice notes, picture messages, and SMSes. Another way is to wish people 'Happy World Wildlife Day' on social media platforms like Facebook, Twitter, LinkedIn, Pinterest, etc. and raise awareness. 
You can download these newest and popular World Wildlife Day HD greetings and convert them using any video app. With this, you can upload the top-trending World Wildlife Day 2021 videos on Instagram Reels, Chingari, Mojo, Roposso, and other video-sharing platforms.
This year, the theme of World Wildlife Day will be 'Forests and Livelihood: Sustaining People and Planet'. If you are looking for the most famous quotes about wildlife conservation on the occasion of World Wildlife Day 2021, then you can find the most amazing collection of World Wildlife Day quotes and sayings here.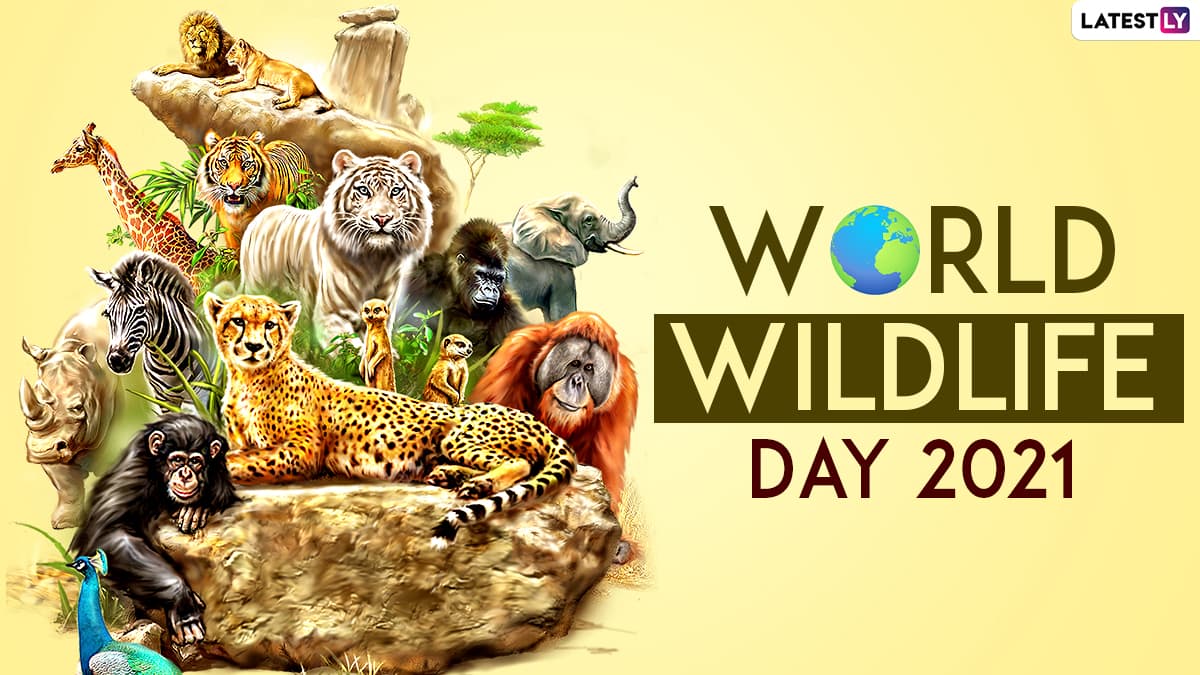 "The Only Good Cage Is an Empty Cage." -Lawrence Anthony
"The Smaller the Creature, the Bolder Its Spirit." -Suzy Kassem
"Wild Animals Are Less Wild and More Human Than Many Humans of This World" -Munia Khan
"Love About Any Animal or Bird Is Pure Because in That Love U Don't Expect Anything From Them" -Kedar Dhepe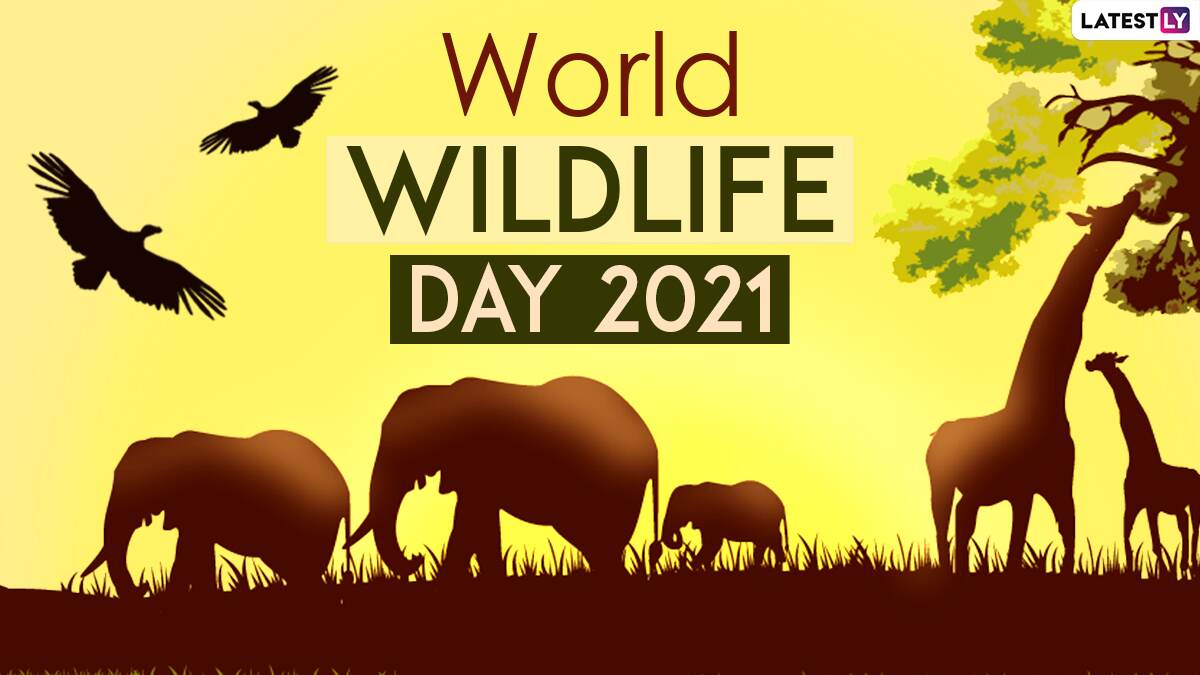 "If We Can Teach People About Wildlife, They Will Be Touched. Share My Wildlife With Me. Because Humans Want to Save Things That They Love." -Steve Irwin
"Animals Are a Window to Your Soul and a Doorway to Your Spiritual Destiny. If You Let Them Into Your Life and Allow Them to Teach You, You Will Be Better for It." -Kim Shotola
"The World Is a Better Place to Live With the Wildlife."
"Save Animals Because They Are a Part of This World!"
"Time to Stand Up for Wildlife."
"Wildlife Is in Crisis, Act Now."
"Be Brave & Save Wildlife."
The celebrations of World Wildlife Day occur around the world under the tutelage of the United Nations (UN). However, due to Covid-19, the celebrations of World Wildlife Day will be entirely virtual this year. To download the latest collection of WhatsApp stickers, click HERE. 
We at LatestLY wish you all a very Happy World Wildlife Day. Share these popular and top-trending World Wildlife Day wishes and messages, to your loved ones and enlighten them about this international event.
(The above story first appeared on LatestLY on Mar 03, 2021 12:43 PM IST. For more news and updates on politics, world, sports, entertainment and lifestyle, log on to our website latestly.com).