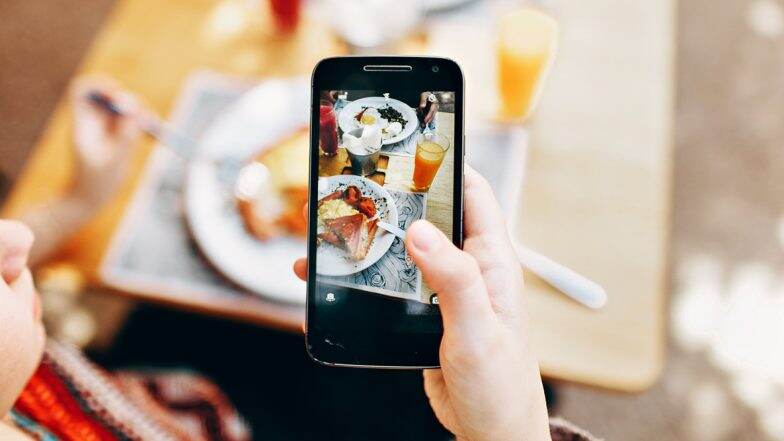 In today's age, social media has the power to both make and break careers. Google ratings, likes, comments, stars are highly valued and have become one of the yardsticks to review one's reputation online. From brands to individuals, everything and everyone is trying to build a good name on the internet and the image one portrays on social media is considered quite important. Bloggers play a major role in portraying the positive and negative image of brands online. However, Pune hospitality association does not seem to be happy with the reviews that bloggers give them on social media platforms. They have decided that food bloggers without certification or recognition from the national hospitality body will be booked for defaming restaurants. Revenge Served Cold! Chinese Blogger Attacked, Face Disfigured By Octopus While She Tried to Eat it Alive (Watch Viral Video)
Hospitality Industry of India has started screening people who are misleading customers about restaurants. The association is scanning members of the blogger communities who mislead customers and try to influence their opinion about restaurants. Members of the hospitality community are of the opinion that bloggers write reviews based on looks of the food. It was also said that these food bloggers often demand free perks and incentives from restaurants owners.
Pune Mirror quoted Sanee Awsarmmel, chairperson of the Hospitality Industry of India as saying, "Only 25 per cent of them are genuine. How can an engineer or an IT professional judge about food? It is like an engineer treating a patient and not a doctor." He said they are around 500 bloggers in the city. Here's How Blogger Alexandra Mitroshina's Work Has Brought A Positive Change In Russia.
People of the hospitality industry are of the opinion that bloggers write popular food reviews on social media and app-based food delivery platforms which causes heavy damage to them. Shambhu Sharan, executive chef, Emcure group said, "A large number of restaurants are affected by the reviews which are often not genuine. People claiming to be bloggers have skills to take good photographs and creatively write about the food. But that does not mean that they have knowledge about food, the chemistry behind it and also the gastronomical process."