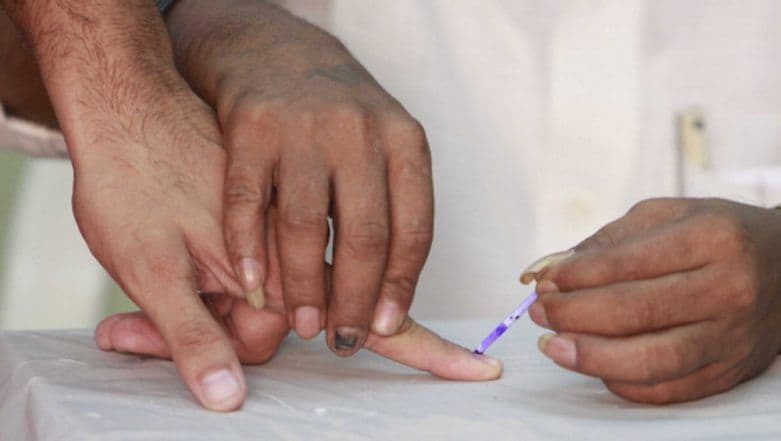 Chennai, April 9: The Lok Sabha Elections for 39 seats in Tamil Nadu will take place in the second phase on April 18 and to promote people to vote in the polls, Tamil Nadu Hotels Association (TNHA) has announced that voters will get a flat 10% discount on their bill in prominent restaurants in the state if they vote on April 18.
According to a report, published in The News Minute, THNA - an umbrella association with close to 10,000 hotels under it across the state - has announced that people can avail 10% discount on food bill by displaying the voting mark on their index fingers and their voter ID cards. Tamil Nadu Lok Sabha Elections 2019 Dates: Constituency-Wise Complete Schedule Of Voting And Results For General Elections. 
Among the outlets in which this discount will be applicable include Hotel Saravana Bhavan, Hotel Sangeetha, Hot Chips, Vasantha Bhavan etc. The secretary of TNHA, R Srinivasan, said that his new move has been initiated to encourage people to vote in the upcoming elections.
Srinivasan said, as the news website quotes, "On the date of polling, people can avail this offer after 6 pm in most restaurants across Tamil Nadu. Since voting ends at 6 pm, we have fixed this cutoff. This is just a small and humble contribution to the nation from us." Only, in Chennai alone, there are 1,200 hotels who are members of the association.
Adding more, Srinivasan stated that TNHA came up with this idea after district electoral officer suggested that they use different rubber stamps on the bill to increase voter turnout. But to make maximum impact and increase the voter turnout, THNA came up with this innovative move.
Not only the Election Commission, but several other private institutions are also making efforts to encourage the voting turnout in the upcoming Lok Sabha Elections 2019. In the meantime, EC has undertaken several campaigns to aware people on the importance to vote.
The Lok Sabha Elections in Tamil Nadu will take place on April 18 - Second Phase, and the results would be declared on May 23, along with results of other parliamentary seats.