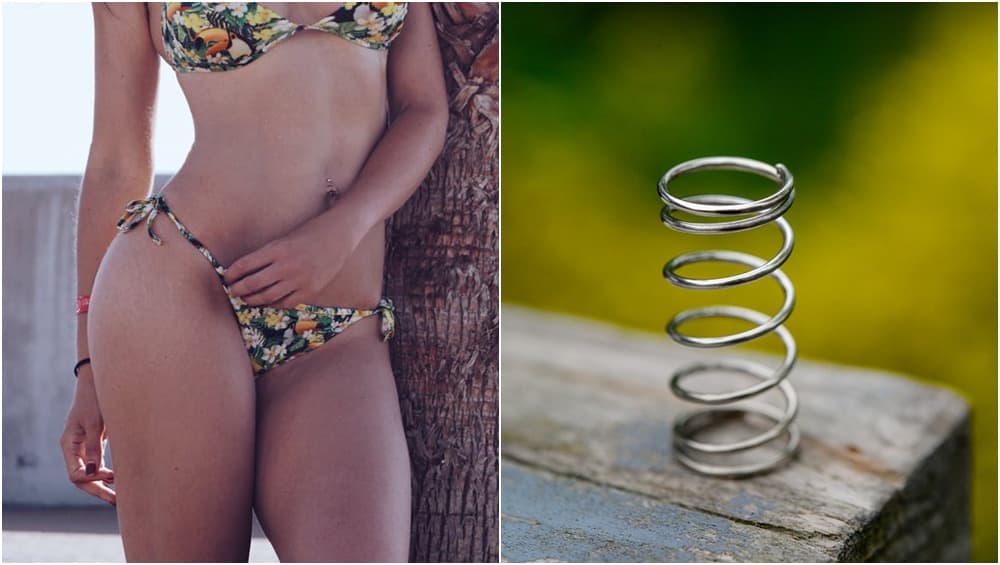 A Chinese woman went overboard when she wanted to take a birth control measure. The 31-year-old lady inserted a metal spring into her vagina believing it to work as an IUD or intrauterine device and prevent future pregnancies. Already a mother of three children, she wanted to have no more kids. But instead of taking proper birth control measures, she inserted the foreign metal object in her private parts. An emergency surgery had to be conducted on her to get the spring out of her body. When she visited the doctor, she was pregnant with the fourth child. Stop Putting Parsley Into Vagina to Get Periods! Doctors Warn Women Against This Harmful Practice.
The incident took place in South China's Guangdong province. The spring obviously did not work as a birth control and the lady was pregnant again when she visited the doctors. By now in her second trimester, she wanted to get the child aborted. When doctors conducted a few tests for checking the baby's health, they realised there is a spring in her vaginal tissue. From Vaginal Steaming To Waxing, 6 Things You Should Never Do To your Vagina.
The spring was upto 5 centimeters long and to remove it, the doctors had to break it in pieces. Dr Fu Junhong who performed the surgery told Unilad, "She thought inserting a spring into her body would prevent further pregnancies. She found it on the floor of her workshop. She picked it up, gave it a wash and then inserted it. It is unclear what she does for a living." He added that it was a very unscientific and unhygienic method. The doctors could not even remove the whole thing in one go and had to cut the spring in smaller pieces. But luck seemed to be in her favour at least during the operation, as she did not suffer any tissue damage.
It is advised to never experiment with inserting foreign objects into your private parts. An intrauterine device, also called the intrauterine contraceptive device or coil is inserted to prevent pregnancies. But one must always consult a trusted gynecologist before opting for any such measures.