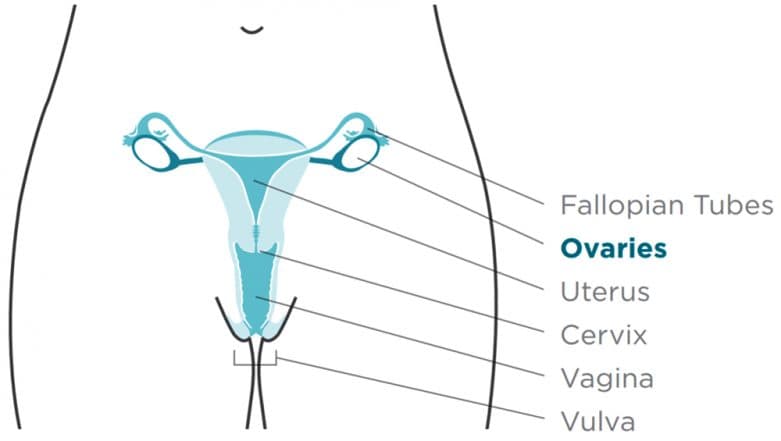 Current reports about ovarian cancer cases say that the statistic has reached to about 0.7 million cases, thus becoming third-highest cancer among women in India. In fact, cancerindia.org shocking stats reveal how "one woman dies of cervical cancer every 8 minutes in India." And amongst many other reasons, delayed and improper diagnosis is one of the major reasons that lead to an increase in cases of ovarian cases. From the diagnosis process and methods not being latest to delay in detecting symptoms, a number of reasons affect the increase in ovarian cancer reports. However, a new study has some good news in this case. An ovarian cancer-detecting blood test can help doctors diagnose the type of cancer in women two years before women are being diagnosed currently. The historic development that could actually save thousands of lives, will also help strengthen the ovarian and breast cancer screening and make it easier. Ovarian Cancer: Symptoms and Risk Factors Women Shouldn't Ignore.
How Does The New Test Diagnose Ovarian Cancer?
The revolutionary blood test checks for four proteins released into the bloodstream by the most common type of ovarian cancer and hence make it easier to diagnose ovarian cancer. Scientists analysing the blood of 49 women a year before their diagnosis by the method and were able to detect more than two-thirds of those who went on to get aggressive ovarian cancer. They identified more than a quarter of women who would suffer aggressive ovarian cancer two years before their diagnosis. Studies suggest that if diagnosed at the earliest stage, 92 percent of women with ovarian cancer may survive for five years or more which makes it a huge development.
Current Method of Ovarian Cancer Diagnosis
Ovarian cancer currently uses two major tests used to detect ovarian cancer. One of them is a transvaginal ultrasound (TVUS) and the second one is the CA-125 blood test. This comes only after a thorough pelvic examination. TVUS is an invasive method that uses sound waves to screen the uterus, fallopian tubes, and ovaries by inserting an ultrasound wand into the vagina. Apart from these sometimes CT scans help detect bigger tumours. CT scans may not be very effective when it comes to detecting small ovarian tumours.
Dr Robert Graham, who led the study from Queen's University Belfast, said to Daily Mail, "Most ovarian cancer cases are caught at a late stage, so we hope to have developed a test which could detect ovarian cancer earlier. We hope, with further research and in conjunction with the ovarian cancer research community, we can build the case to push experts towards a national screening programme for ovarian cancer in the future."