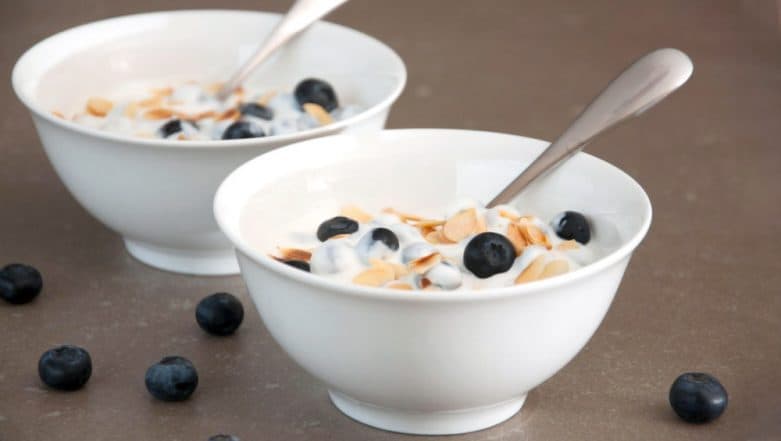 Weight loss has always been portrayed as an uphill task by many of us. Some blame their busy work schedule, few consider it as an impossible task, and for some folks, it becomes the biggest challenge of their life. Now let me tell you that losing some flab isn't as difficult as it looks, provided one follows a disciplined lifestyle with good eating habits. Vegetarians, who make a large part of the Indian population, find it difficult to source rich proteins containing essential amino acids. Our body needs these acids to keep muscles in an anabolic state. In the following article, you will be briefed about some high protein vegetarian Indian snacks which can quickly be consumed at regular intervals. Obesity: Opting for Weight Loss Surgery? Expert Speaks about Diet, Exercise and Health Risks.
Before we start, it's important to note that eating at regular interval say after every two and a half hours is necessary to boost the Basic Metabolic Rate(BMR) in our body to avoid any fat consolidation. Eating here means taking food in smaller proportion frequently rather than eating it in a massive chunk at one go.
Proteins are the building blocks for your muscles, and quite often we gain weight due to less protein intake, which itself leads to less muscle formation. This gives fats a chance to make comfortable space in the body, making us look flabby in the process.
Many of us feel that our Indian snacks are quite unhealthy and aids in weight gain. But that's not the case; we have some excellent healthy meals available around us which can be consumed at any time or any place. Low Carb Diet Side Effects: What Happens When You Go Off Carbohydrates For Weight Loss.
Protein-Rich Snacks for Quick Weight Loss:
1. Chickpeas: Commonly known as chana in Hindi, can quickly be taken any time, they are rich in protein, fibre and quite delicious. You can eat it boiled along with squeezed lemon juice.
2. Yoghurt: Dahi or curd is different from yoghurt, just because curd is a dairy product made by curdling the milk with an edible acidic substance such as lemon juice on the other hand yoghurt is produced by bacterial fermentation of milk which is rich in protein and fibre. Its consumption every day aids in weight loss and also improve gut health. Yoghurt is the Best Food for Summers, Know the Benefits of This Dairy Product.
3.  Moong Dal Idli: It is easy to prepare and a good source of quality protein. Moong Idli also helps in improving the digestion and keeps one feel fuller.
4. Nuts: It includes peanuts, almonds, walnuts and many more which have decent protein along with some healthy fats. One can easily munch a few nuts while sitting at a desk on work or during travel time.
5. Sprouts: They are highly nutritious with containing very fewer calories. Therefore its consumption in higher quantity should not be bothered. Sprouts are rich in protein, and dietary fibre present in it helps in digestion.
6. Makhana: They are low in calorie, fat and sodium making it an ideal snack to fill the hunger. These fox nuts are gluten-free, protein-rich, calcium-rich and high in carbohydrates which make it a perfect food for weight loss.
7. Besan Chila: This is again a protein-rich snack made up of moong dal or besan. Some green vegetables can be added to make it more nutritious.
Although the above mention snacks will aid in weight loss, it should also be noted that some light exercise like an early morning brisk walk should also be incorporated along with this diet. Also, remember that anything consumed in huge quantity makes it unhealthy -- nutritious or otherwise. So eat in moderation.
(This article is written for an informative purpose and should not be substituted for medical advice. Kindly consult your doctor before trying any tips.)