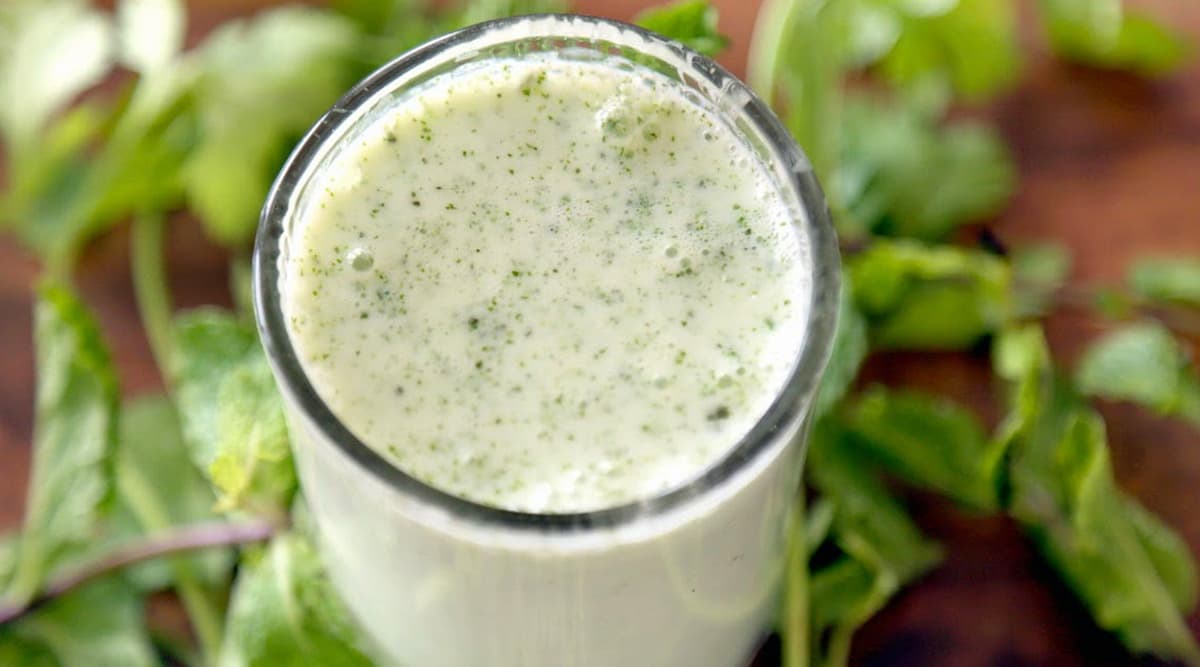 Buttermilk, also known as chhaachh or Chaas is one of the most popular health drink in India. Often offered as a beverage relished post-meal, dahi/yoghurt-based drink is also served with fresh spices and black salt. Chaas has been termed as a sattvic food in Ayurveda which is known to calm down acidity, chest-burning and gas. Chaas also has properties that can help improve your overall gut health. Moreover, it is cool in nature which means it is also great for people who feel hot all the time. One can opt for a refreshing glass of buttermilk instead of unhealthy, sugar-laden cold drinks. Home Remedy of the Week: Ghee For Dry Skin & Chapped Lips; How Clarified Butter Can Moisturise Your Skin This Winter (Watch Video). 
Buttermilk For Gas And Acidity
The refreshingly delicious beverage acts like antacid and is usually advised to be consumed after heavy and spicy meal. Buttermilk is known to contain lactic acid that normalises excessive acid reflux in the stomach and stops formation of gas. The spices and condiments added to chhaas also makes it healthier like roasted jeera, black pepper, crushed coriander and mint only makes it way healthier.
How To Make Chaas For Chaas at Home (Watch Video):
Chaas is called by many names all across India. For example in the Bengal region, it is called ghol, majjiga in Telugu, moru in Tamil, majjige in Kannada and ale in Tulu. In Maharashtra, it called taak. It can be consumed in both varieties: the masala chaas or plain chaas. However, you must not consume the beverage if you are lactose intolerant.
(This article is written for an informative purpose and should not be substituted for medical advice. Kindly consult your doctor before trying any tips.)