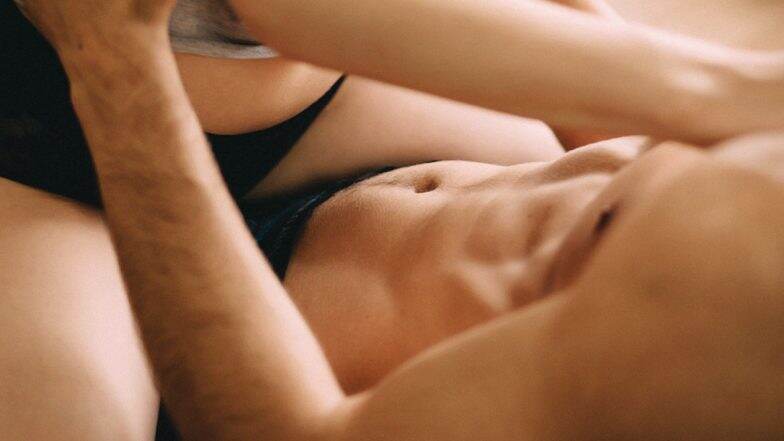 Going through a dry spell? A casual hook- up with one of your Tinder dates might just help you get laid. However, sometimes it can get a bit taxing to deal with so many weirdos around on online dating apps. But like you mentioned, it seems like you are in desperate need to have sex. If you have that kind of self-confidence and you think you can get any man to sleep with you, all you have to do is throw subtle hints and approach a guy to have sex with you. And nope, don't worry, it's not called being desperate. Its something that everyone goes through but only a few of them is ballsy enough to take the first step. Since you're the one who is in need of sex here, you gotta make the first move. Wondering how to do that without coming across as a very desperate person? Here are a few tips that can come in handy.
SEX QUERY OF THE DAY: How do you get a boy to have sex with you fast?
Flirt
Flirt as much as you can! Look up for corny lines on the internet and use them on your crush and see it work like a charm! If the guy flirts back, you could also try and include sexual innuendos in your conversations giving them subtle hints that you're in the mood to sex it up! If it all goes well, you could just tease him a little bit with racy photos of you and see how that will drive him nuts! HELP! I Lose My Erection Before Sex But Not While Watching Porn and Masturbating.
Approach
Plain flirting won't satiate your sexual desires. If he isn't taking the first step, you gotta approach him and ask him out on a date. Be the baws lady, take the lead and show how to take it forward from there to his bedroom!
Look Sexy
Any man would find it extremely attractive if you dress up all hot and sexy for him. It's different when you're already in a relationship but in the initial stages of dating, you want to dress up for the person and look good. Here's our advice- head out with him in the sexiest outfit you have, wear bold red lipstick and explore its charm. Yoga for Sex: Learn How to Improve Your Libido With Asanas.
Laugh at All His Jokes!
As hilarious as it may sound, you have to laugh at all his jokes. Even if they're super lame, all you gotta do is laugh and make him feel like you're enjoying his company better than anyone else you've been out on a date with.
Here's an important tip though- Don't show how desperate you are. No matter how badly you want to get laid, you gotta keep your self-respect before sex. If its purely sex, there are very few chances of the guy not responding because hey, who doesn't enjoy sex? Also, before you take it to the bedroom, do make sure that you're only in it because you want a physical relationship and not an emotional/ mental one. But, if he has clearly been disinterested or is playing too hard to get, take your cue and move on to someone else.