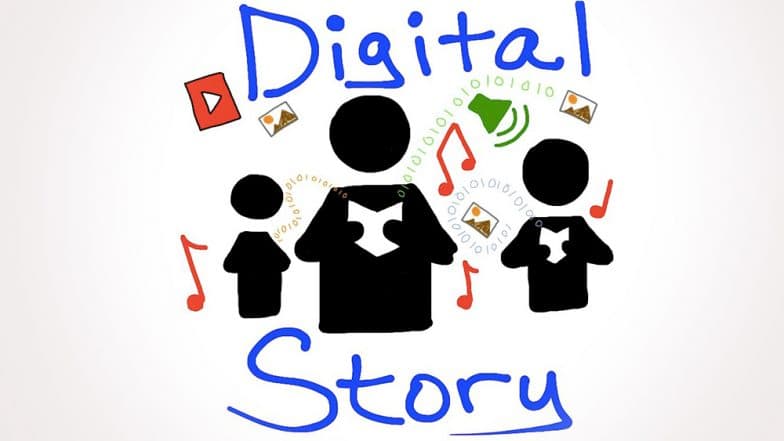 Save time and Strengthen Relationship through Digital Storytelling
Communication or interaction is the premise of any solid relationship we form in life and this holds true in our life's first relationship as well, that is the child-parent relationship. In the changing times when we all are getting too busy in our own schedules, relationships are taking a back-seat. The human bonds are getting neglected and the neglection of parent-child bond in the early years of your child could impact you both to a great extent.
Parenting being a tough task, it is really crucial for parents to establish close and early bonds with their children to have a smooth journey with them in the future. Since you are your child's first friend, it is really important to make them listen to you. Now listening to you may not come naturally. You may have to go an extra mile to make them listen to you so that they consider you as a guide in their problems. The question that lies ahead is how to make them listen to you? How do you strengthen your relationship with them in these busy times? Mr Sudhanshu Rai, Founder, Under the Banyan Tree, explains how digital storytelling can help build your bond with your children. Storytelling Festival for Differently-abled Children at Bhubaneswar.
Digital Storytelling Comes as a Saviour
The parents who are busy with their hectic work schedule and are not able to take out time to sit with their kids and narrate them a story, digital storytelling comes a saviour. You can handover them a small screen (laptop/mobile/tablet) with a story on it and let them enjoy it. As they engage in the story, it is likely for them to develop a plethora of questions. In case you aren't able to sit with them to narrate a story, ask them about what they saw digitally so that they learn oral communication. Make them talk to you, ask questions, share new things so that they can expand the horizon of learning and knowledge while bonding at the same time.
Since we all are a part of this digitally evolving world and technologies have touched almost all the limbs of our lives, we should make use of this in forging bonds with our children. With changing times, changes come in our lifestyle too and shift from traditional storytelling to digital storytelling is evidence of the same.
As similar to traditional storytelling, digital storytelling to emphasises on developing a theme or central point for the story. However, the one key difference that lies between the two is- the digital storytelling comes with a range of multimedia tools. Digital storytelling is a fusion of graphics, text, audio, video and music to narrate a story. Hence, this adds more charm and interest to the storytelling leaving your children wanting for more and more of it in addition to your time.
Storytelling is one of the most significant ways of spending time with your little ones and strengthening your relationships with them. While you are narrating a story to them verbally or digitally, you are making a passage of communication with them. This way of communication opens a whole new box of discussions which helps in nurturing their knowledge bank while you are creating them into a good listener.
Digital storytelling does not only help them build communication skills, but also makes them tech-savvy right in the initial years of their growth. More they read and learn, they inculcate moralistic values, develop emotions and a deep interest in learning new things. This goes a long way to help them in indulging better in studies and hence, proves beneficial in their overall growth as a child. Thus, storytelling as a newly revived art must be adopted by parents for the holistic development of their little ones.