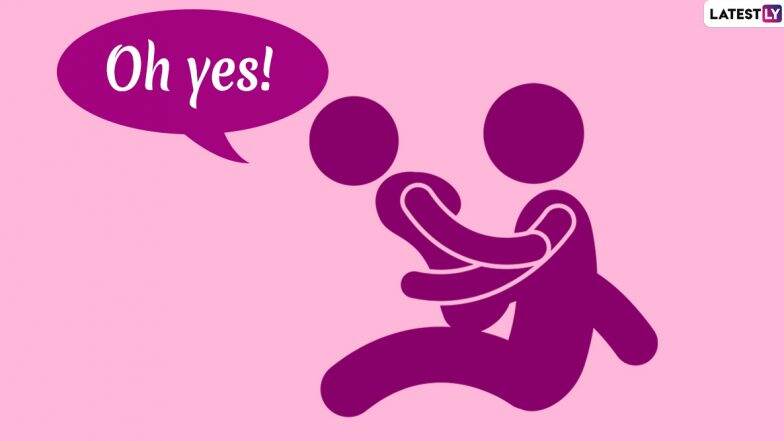 You think you and your girlfriend have a great sex life until one day, she tells you that she's been faking it all this while! Is this your story? There have been several instances when women have admitted to faking orgasms while having sex. It's mostly because, during the act, the women fail to feel anything. Sure sex can be pretty exciting but it also does take a lot of effort. And trust us when we say this, pleasuring a woman is a different kind of effort altogether! This Reddit user seemed to have had a great, healthy sex life until his partner told him that she had been faking orgasms all this while. He felt cheated and betrayed and now, he doesn't really know how to deal with this.
Now ladies, let's get one thing straight. No man is going to enjoy knowing that he hasn't been good enough in bed. So his ego is surely going to be badly bruised if you tell him about the fake orgasm(s). But then again, if he has been understanding enough all this while, he will surely make an effort to pleasure you the next time you guys have sex. While he's doing his part, are you doing yours? As a woman, how sure are you about what turns you on? How sexually aware are you of your needs and desire? How to Enjoy Sex in Your Old Age: Tips for Having Pleasurable Intercourse After Menopause.
How important is it to orgasm during sex? Let's just say, that's the whole point of having sex! Why else would you indulge in the activity unless you want to be pleasured? While it's pretty common for men to cum while having sex, it's equally difficult for women to orgasm. It's not rocket science to understand how differently men and women are wired. If you are an adult man and have had sexual relationships before, you'd know how difficult and challenging it can be to arouse a woman.
Let's just say, you are in a relationship and you guys have great sex. But what if one day, your girlfriend says she's been faking orgasms all this while. Shocking, wouldn't it be? Well, most of the times, women fake orgasms during sex because of various reasons. Yoga for Sex: Learn How to Improve Your Libido With Asanas This International Day of Yoga 2019.
To begin with, the primary reason could be the fact that she doesn't really know her own body. It takes a lot of time and experiences to find out for women what they really like/ dislike in bed. If she's unaware of what she likes during sex, anything and everything you do might just have no effect on her. And that's probably why she's faking it. For your girl to be more aware of her sexual desires and needs, she'd have to figure out what she enjoys in bed and then tell you so that you can do exactly as she says to please her. Anal Sex Facts: 5 Crazy Truths About Butt Sex That Porn Will Never Tell You About.
Another way to look at it could be, maybe you're the one who isn't doing it right. No offence here but a lot of guys don't understand how to satiate the sexual desires of their women. Now we ain't trying to stereotype the males here but in most of the cases, men haven't even waited for the women to finish first. They're so into the act that they think of only their own sexual needs. So, to understand your woman's needs better, as a boyfriend, you gotta explore her body. Figure out what she enjoys, indulge in some foreplay and more foreplay and see how that works for her.
A piece of important advice here for both of you is to be honest with each other. If your girlfriend has been faking an orgasm all this while, its time she stops and rather tells you when it's not working for her. Sex can be such an arousing, erotic and fun activity if you're both enjoying it. Good sex is the key to intimacy and let's just say faking it will only make you both eventually fall apart. So, before you get married, make sure you both do know the definition of what good sex is because that's one of the most important things that's gonna keep your marriage intact in the future.