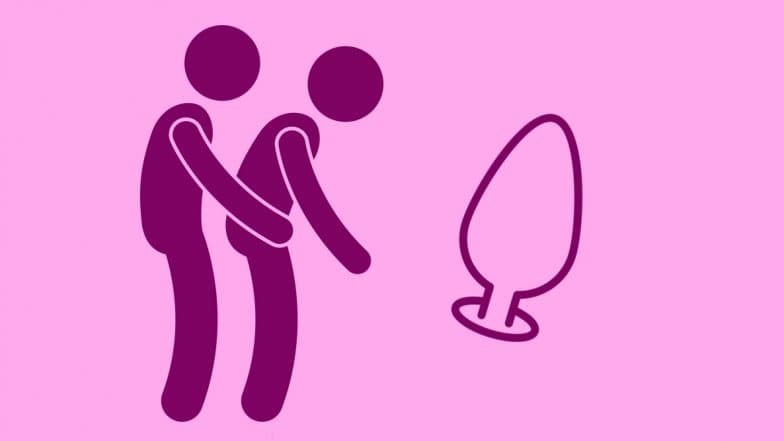 Anal sex may seem like the kinkiest of sex positions, but it doesn't work the way porn makes it seem. Let's face it, the anus doesn't naturally create conditions suitable for penetration, but there are many people who love it. However, it is not as easy as it looks like. The anal opening doesn't naturally lubricate like the vagina so, it is actually tricky to penetrate without lube. This is just one of the difficulties that people face with anal sex. However, XXX porn videos feed you with unrealistic ideas about anal sex.  Why Shouldn't You Have Vaginal or Oral Sex After Anal Sex; Here Are the Risks You Must Be Wary Of. 
Anal sex is not as easy as it looks in adult movies where experienced pornstars perform with a shitload (pun unintended) of edits. Whether you want to be a "top" or a "bottom" these are some crazy anal sex facts porn doesn't tell you about. Sex Query of the Week: Can Anal Sex Get You Pregnant? What Happens to Semen in Anus. 
1. Poop Gets On the Penis
This is a no-brainer, you are inserting your penis in an area that is meant to hold faecal matter. Some couples go through anal cleaning with water showers before having anal sex, but it has its own set of drawbacks. It's not uncommon to have an enema before anal sex.
2. It Hurts
Your anal opening doesn't naturally lubricate. When your partner pushes their way into the anus, it is forceful. Unless you use a lot of lube, you might end up hurting the anal area because it is too sensitive. Be very careful while having anal sex because a rupture caused on the inside of the anal cavity can even lead to cancer. Moreover, some people having piles or haemorrhoids are at a massive risk of making situations worse.
3. You Might Defecate While in Action
You have the urge of pooping when something is inserted into the anus. There are chances that you end up excreting while in action. Some people have had terrible experiences while having anal sex.
4. It Is Not Always Possible
Whenever you are turned on, a vagina opens up a little and self-lubricates; however, the same is not the case with the anal orifice. Sometimes the anal opening clenches tight, and it becomes tough to penetrate, which leads to excessive use of force and injuries.
5. It Stinks
The anal cavity is filled with faecal matter and bacteria. When you try to penetrate via the anus, you let some faeces out, and unless you have a poop stink fetish, you won't like it much.
Experts have always advised against taking cues from adult porn movies. Not only they have huge crew backing them and cleaning up after, but a lot of what you see on screen is a product of heavy graphic editing.