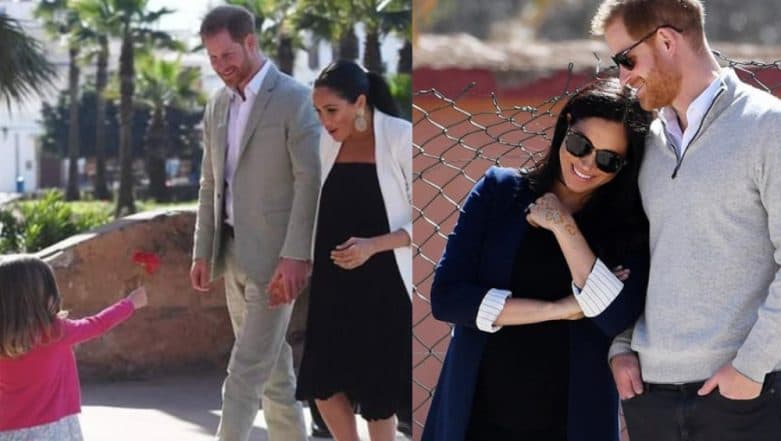 While everyone has been waiting eagerly for the arrival of the Meghan Markle and Prince Harry's Royal baby, we now have some exciting news. The couple have finally revealed the gender of the baby, well, to their closest friends and it has now been reported by the popular magazine US Weekly. Even as the couple tried to remain hush-hush about the big news, it seems someone close to the family has spilled the beans.
Previously, Prince Harry had mentioned in a couple of interviews that he would be thrilled if it is a baby girl. Well, the news that has been leaked though is that the Royal couple are having a baby boy. Yes! It's a boy. Meghan Markle's Baby Shower Pics: Duchess Snapped Wearing All Black with Suits Co-Star Abigail Spencer at NYC Party
Meghan Markle snapped at her baby shower in NYC:
There were strong rumors floating around suggesting that it may be a boy considering Meghan Markle's close friend Abigail Spencer was spotted at the baby shower with two gifts both wrapped in blue. Many suggested that was a sign that the couple were having a boy. Reports suggest that Meghan's friends were the first people to know about the gender of the baby as she disclosed the same during her New York City baby shower last month. Priyanka Chopra Breaks Friendship With Duchess Meghan Markle? The Reason Is Revealed Here!
There have been reports about the Duke and Duchess of Sussex planning to raise their baby without imposing any gender stereotypes. In fact, the couple have also been working on a gender-neutral nursery which will be colored in Greys and Whites instead of Pink and Blues.