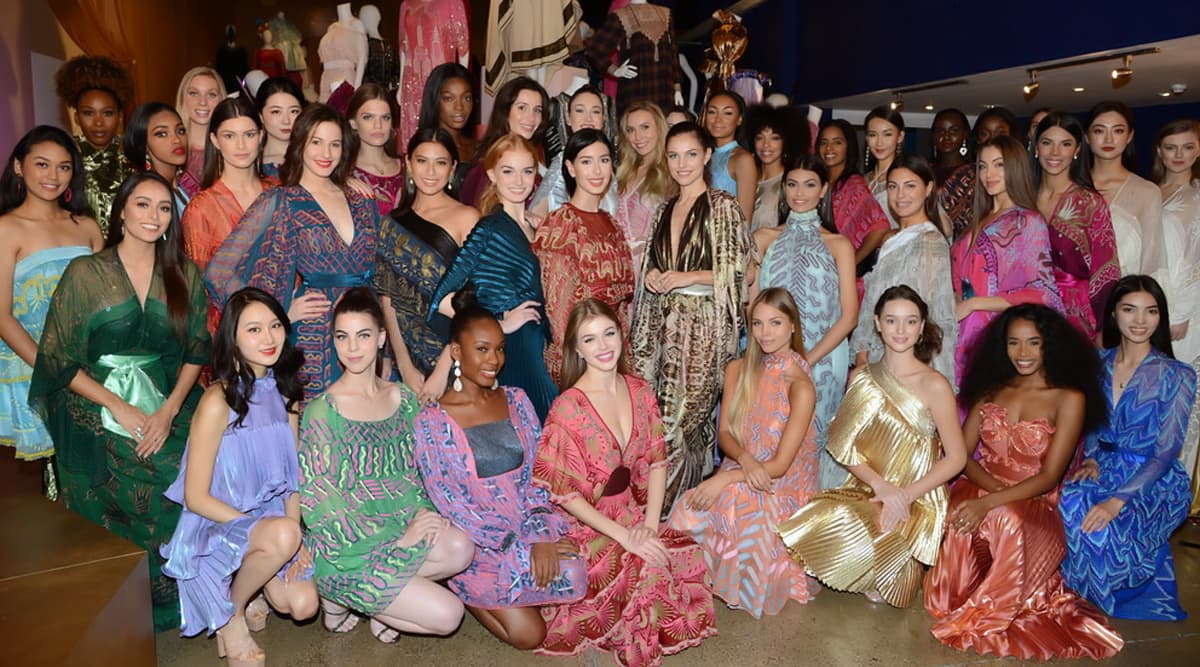 The most prestigious beauty pageant of the year, Miss World is ongoing. Femina Miss India 2019 winner, Suman Ratan Singh Rao, will represent our country. And let us tell you that she is ruling the global stage already. Yes, those who are an ardent Miss World follower would surely know that at present contestants are participating at the preliminary rounds. Miss World features challenges where contestants are evaluated on their work on social causes, use of multimedia, athleticism and talent. You will be happy to know that the top 10 finalists for Miss World 2019 Beauty With A Purpose have been announced. And our very own Suman Rao made it to the top ten. Ahead of the finale night, meet the top ten contestants of Miss World Beauty with a purpose. Miss World 2019 Voting Online: How to Vote for Suman Rao of India or Other Contestants? Here's Everything to Know About the 69th Edition of Beauty Pageant.
Of all the competitions, Beauty With A Purpose sits firmly at the very heart of Miss World. Every year, Miss World contestants, with the help of their national organisations, set up Beauty With A Purpose projects in above 140 countries. They are asked to work for a project that helps the people in their home countries. Beauty With A Purpose allows women to use their skill and make a real difference in the lives of the underprivileged. The projects are then presented to the judges, who pick up the best project, which ultimately wins the 'Beauty With A Purpose Award. Miss World 2019 Contestants. 
Miss World India, Suman Rao:
Suman Rao is one of the top ten finalists who is competing for the prestigious award. Her project is named, "Pragati." In Miss World website, Suman Rao described her project as "Norms that restrict the movement of women in traditional communities deny them the right to earn a living. The complete dependence on men that ensues translates to a lack of self-worth and agency over decisions. My project, Pragati (Progress) provides local employment allowing women to gain financial independence while still preserving vital familial and community ties." Miss India World 2019 Suman Rao: 5 Things About the Beauty Queen You Didn't Know Of! 
Meet the Finalists of Miss World 2019 Beauty With A Purpose:
The remaining finalists are Ophély Mézino Miss World France 2019, Princess Mikhaelia Audrey Megonondo Miss World Indonesia 2019, Alexis SueAnn Seow Su-Yin Miss World Malaysia 2019, Mandakh Tsevelmaa Miss World Mongolia 2019, Anushka Shrestha Miss World Nepal 2019, Nyekachi Douglas Miss World Nigeria 2019, Sabrine Khalifa Mansour Miss World Tunisia 2019, Maryuris Isabella Rodríguez Guzmán Miss World Venezuela 2019 and Luong Thuy Linh Miss World Vietnam 2019.
The Miss World 2019 Beauty With A Purpose charity was attended by distinguished guests include the Baroness Benjamin OBE, Marsha Rae Ratcliff OBE and John Ratcliff CBE. The award is the highest recognition a contestant can achieve in Miss World. The winner will be announced in the finale night, who will automatically secure a place in the top 40. Last year, Nepal's Shrinkhala Khatiwada won the Beauty With A Purpose Award. Her project revolved around the designing and building of healthcare centres in remote areas.