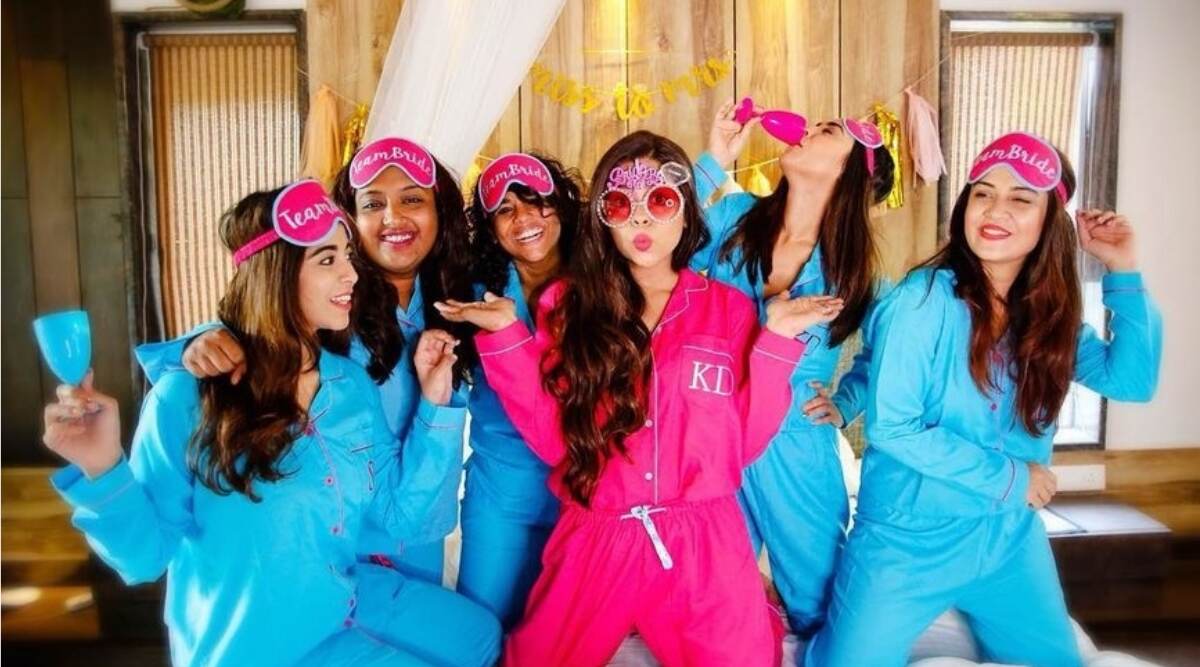 If you are the maid of honour for your best friend's wedding, you better get cracking on the bachelorette party plans. Trust us when we say that it is never too early to start planning for a spinster party. Whether you want the bachelorette to be a low-key affair or want to throw a wild, unruly bash, we have got you covered with every type of party game. Read on for games that will ensure that you have a total blast on your party.
1. Drop Your Panties
This game can be a bachelorette party classic. Let each of your girls bring a pair of panties that they think bring out their personalities in the best way. Ask the bride to match the panties correctly with each friend. The game can be an excellent way to show off your sexy boy shorts and thongs.
2. Ring Hunt
Just get a set of plastic rings and hide them in several places inside the house as well as in the backyard. Get the girls to hunt for the rings and may the most determined and observant member in the house win. Wedding 2019 Trends: From Bachelorette and Bachelor Party to D-Day, Beverly Hills is One Stop Destination for All.
3. Bar Crawl Hunt
If you want to double up the fun at your spinster party, involve more people. Maybe you can ask the girls to get a selfie with a group of people or ask strangers to lend their glasses or their hat to wear. Doing other crazy things like kissing a bald man's head or clicking a selfie in the men's washroom can up the fun quotient.
4. Sketch Your Dream Bae
If you are the bride-to-be, you would probably sit this one out, but it can be fun as well as entertaining watching your single friends sketch and illustrate their perfect husbands. It will also give ideas to others in the party with whom to set them up. Travel Tip of the Week: Travelling for a Destination Wedding? Here's What You Shouldn't Miss on Packing. 
5. Dirty Secrets
If you are comfortable sharing your secrets, you are going to love this game. Give everyone a list of erotic description such as, what starts with 'p' and ends with 'is' and is something you want when things get hot. Let your friends answer them and see which one of them have the raunchiest imagination. Wedding Season 2019: Tips on How to Stay Warm & Stylish When Attending an Indian Wedding During Winters. 
6. Quiz the Groom
A few days before the party, ask all the girls to come up with a question about the bride. Have the questions answered by the groom and take turns to read the questions and having the bride guess the responses. If the bride answers wrong, she takes a sip of her drink, and if she gets it right, everyone else takes a sip!
For the final game, test how well you know the bride. Let your squad bring out their competitive side and fill as many facts as they know about the bride. The bride-to-be is your best friend and you are going to prove it with this game.