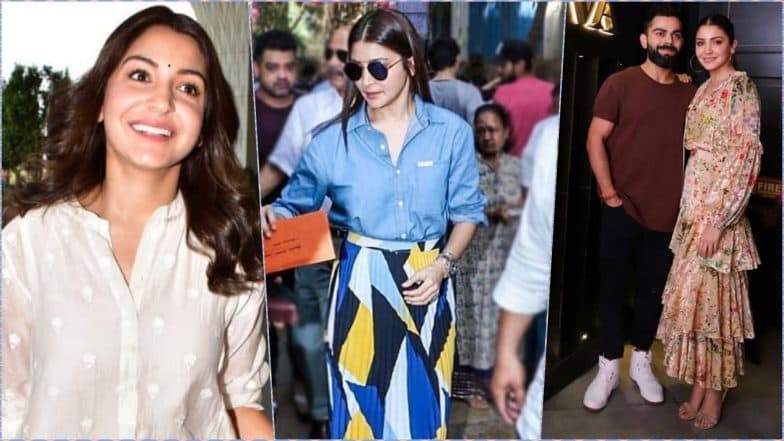 New Delhi, May 12: Scorching heat should not be your reason to ditch your fashion quotient. Embrace your natural beauty and minimalist aesthetics to bring out the best version of yourself in the summer season. Stafford Braganza, National Makeup Artist at NYX Professional Makeup, gives tips and tricks to put your best face forward for a fresh look. Not only summer make up tips, but there are also handy fashion ideas for the summer. From staple summer dresses to linen essentials, the summer mood is welcomed with styles that embody all the cheer of the season. Francesca Zedda, Head of Style and Trends at Marks & Spencer, suggests how one can stay fashionable in summer. Summer Fashion 2019: Best and Worst Fabrics to Get Through The Summer Heat.
Skincare and Makeup Tips For Summer
1. Start Fresh: Begin with splashing cold water on your face to get rid of all the excess oil and pat it dry, followed by application of a lightweight moisturiser.
2. Primer comes first: Apply a face and eye primer for a smooth texture and even surface for your foundation to glide on easily. It prevents the foundation from melting down and helps your make-up last longer through the day.
3. Use a lightweight formula: Avoid using heavy, full coverage foundation as it tends to melt away on sweaty skin. Swap it with a lightweight formula like BB creams or tinted moisturisers that are oil-free and have SPF to protect your skin from the harsh sunlight.
4. Say goodbye to powder, and hello to cream: Use creamy versions of blush and eye-shadows as it settles effortlessly over the skin whereas powder tends to wear off easily. You could dust some powder over the cream for the cheeks and eyelids that will help the make-up last longer.
5. Go water-proof: Try water-proof versions of eyeliners and mascaras as they are better able to withstand summer sweating and last longer when your lids are moist.
6. Love light lips: Choose light and soft summery, coral hues of nudes and pink lip colours for a refreshed summer make-up look. Matte and transfer-proof lipsticks, tinted lip balms and stains are your best friends for a smudge-free pout during the summer.
7. Befriend the blotting paper: Always keep blotting paper handy when you are out and about in the heat to take off excess oil and ensure a soft and fresh radiance all day long.
Stylish Outfit Ideas For Summers
1. Dresses are key for the season -- think quality, comfort and style. From light cotton floral dresses, to slip midi dresses adorned with pretty pinstripes, swim beach dresses and sartorial linen dresses, these styles are soft and breathable and will keep you cool and comfortable on the warmest of days. Summer 2019 Fashion Ideas: Trendy Office Wear to Beat The Heat and Stay Stylish.
2. Puff sleeves, gathered necklines and drawstring waist details elevate the everyday dress. Pair it with a gladiator sandal, some stand-out aviator eye candy and a classic straw flat top sun hat for the perfect holiday look.
3. Pick pieces in linen that will take you through the summer season in style. Lightweight and comfortable, they are perfect for wear in warmer weather, whether you're away on holiday or enjoying the sunshine at home. You can layer up neutral tones together or mix and match coloured linen separates with white staples for a clean, on-trend look
4. Introduce cool whites into the wardrobe. Whether you head for the beach or the city streets this summer, there's something about an all-white ensemble that keeps things simple, yet chic, and is an easy way to look fresh all season long.