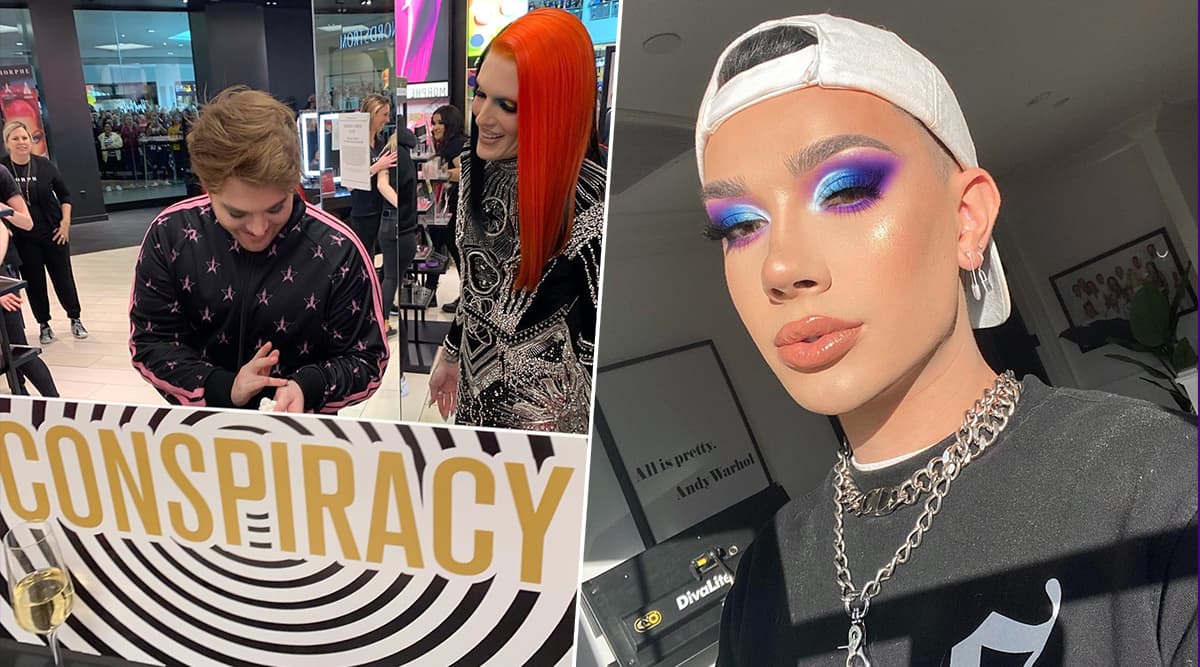 The YouTube industry cannot get enough of Shane Dawson-Jeffree Star-James Charles-Tatti Westbrook drama! But we are kinda enjoying all the tea that started off with James Charles coming under Tati's fire to becoming friends with her once again. Well, keeping that aside, what's up with James Charles constantly taking subtle digs at Jeffree Star? What he did this time is pure savage. Let's give you all the major drama from last week! Tea Tuesday: Jeffree Star and Shane Dawson Merch Stolen? James Charles Pulls a Dobre Brothers and Treats Fans Poorly.
Jeffree Star Celebrates Birthday
Jeffree Star celebrated his birthday on November 15 with his best friend Shane Dawson. The day was as perfect as it could be with the beauty mogul going all out for the day. Dressed in a mint green pantsuit, the queen shared pictures of doughnuts and flowers for his birthday party. But are we missing something? Yes. Drama. But there it was hanging casually in an announcement made by another YouTube beauty guru, James Charles made his special announcement about his makeup competition series on the same day. Can anyone guess why he chose Jeffery Star's birthday to announce his special series that is set to release in 2020? For one, he's a drama queen and there is no number 2.
Hair In Shane Dawson and Jeffree Star's Conspiracy Collection?
Shane Dawson and Jeffree Star's Conspiracy Collection created a huge buzz online. They were sold out within 30 minutes of the launch but after the successful November 1 launch, some fans have reportedly found hair in the eyeshadow palette. Some people even shared videos and pictures of the mishap online. The highly anticipated collection saw a high demand which even caused Jeffree Star's Shopify site to crash in minutes. And now certain fans are disappointed with the product they received. Unfortunate.
Check Pic: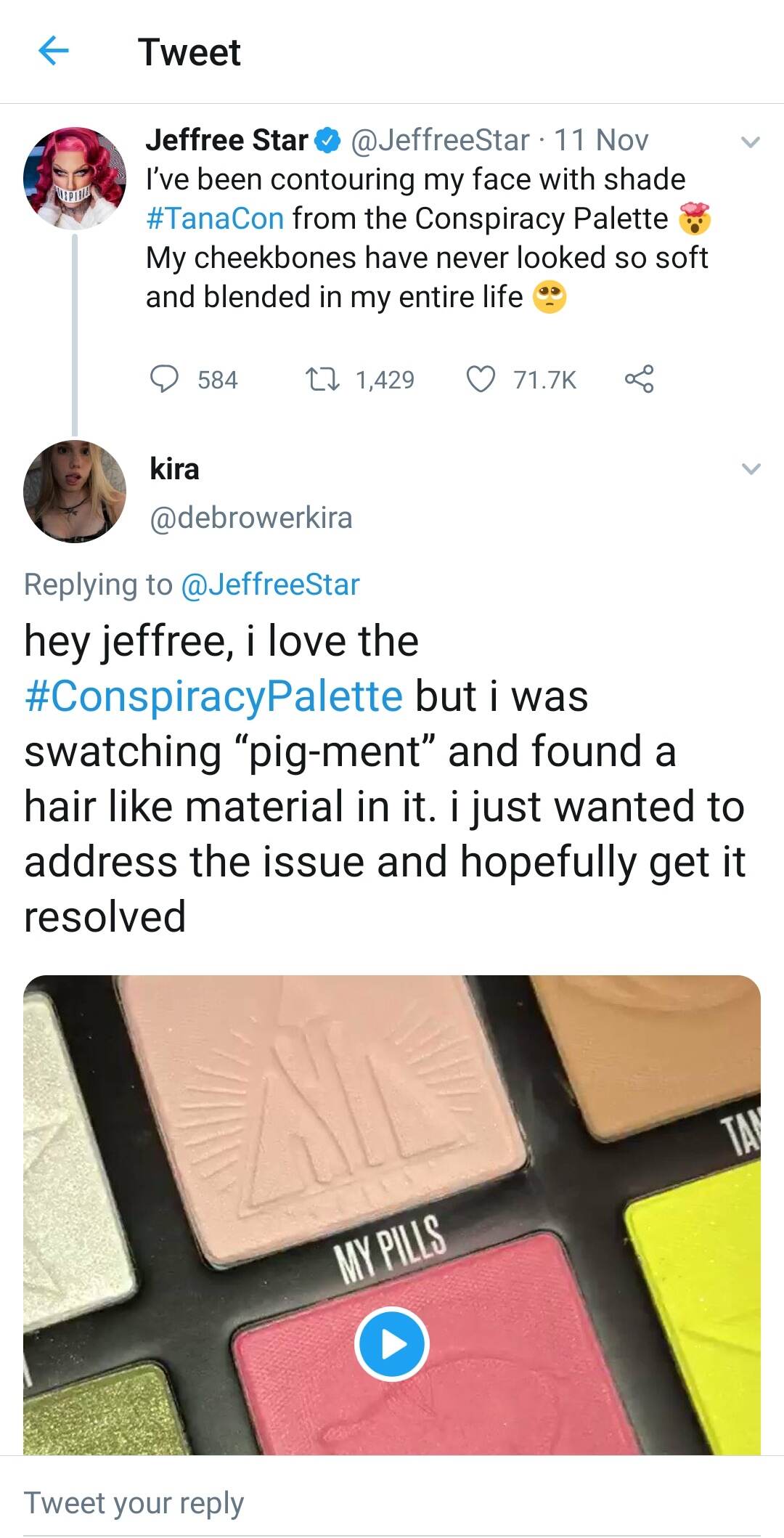 James Charles To Launch His Own YouTube Series!
It is no news that James Charles is planning something really exciting for 2020. He is launching his own YouTube series that revolves around finding the next biggest make-up artist influencer. But well, we may not be way out of the line here when we wonder he announced his launch on what happens Jeffree Star's birthday.
This isn't the first hint James Charles has dropped to be pitting against Jeffree Start. Just recently when fans were waiting for more Conspiracy palettes to go up for preorder on Jeffree Star Cosmetics, James Charles posted a cryptic tweet that left everyone confused.