The wise man once said 'Skirts are very interesting. What they reveal is beautiful but what they hide is essential!' What Yami is revealing with her red hot 'jhattak' skirt blinded the fashion police in us! Looks like someone has just spilled a bottle of freshly minted tomato ketchup on her! What made the attire even more bizarre was the top that has been teamed up with it. Co-ordination doesn't seem to be Yami's favourite word, we take the liberty to assume, after laying our eyes on these pictures.
No! Don't get us wrong! We like Yami. In fact, we love her. Blame it on the warmth she showcases everytime we bump into her, and those deep dark eyes coupled with that flawless complexion, Yami is a darling! But we started cringing when she spotted her in this 'saucy' outfit!
What made the matter worse for the babe was the fact that her co-stars Shahid Kapoor and Shraddha Kapoor complimented each other with what they chose to wear on this occasion, leaving Yami like an odd-man-out!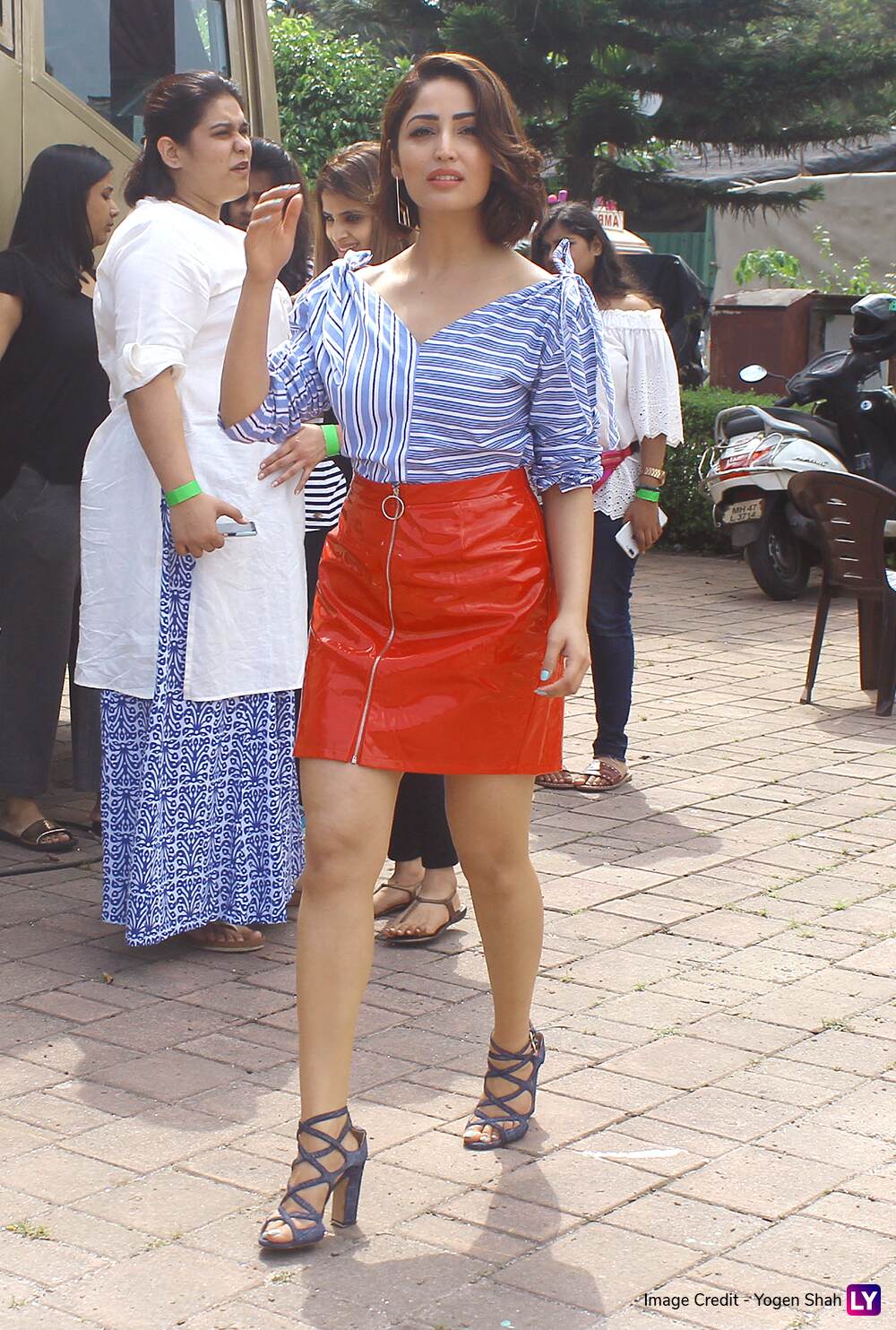 Yami should have done a double take in the mirror before making that choice, sartorially speaking. The gloss and the jazz perhaps will look good on camera given how the sets of our reality shows are designed. But going by what is offered here, one would say Yami seriously needs a designer with a discernable palate.
PS: Somebody please gift her a mirror instead, said the style expert from our office space!