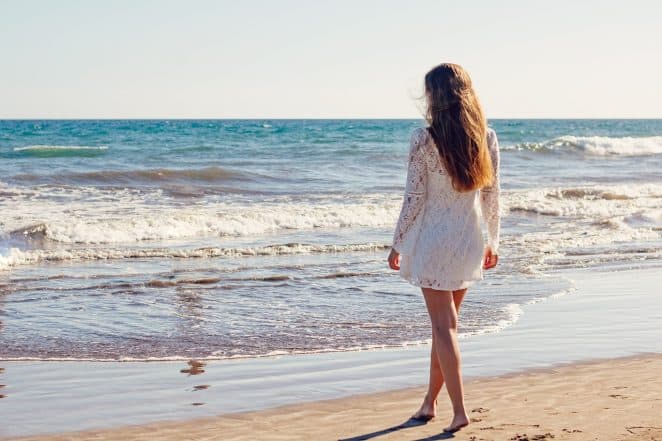 The world is categorised in varying climate types and that's the beauty of it. But off late, with climate change, the weather has become unpredictable everywhere. The summer temperatures are rising and currently, a terrific heatwave has spread across some parts of the world including the UK and Europe. Some cities in Europe have reached record-high temperatures. If you happen to be travelling around the time of heatwave you have to be extra careful. As the normal temperatures are really high and it can get tiring to even explore in the sun. This week, we give you some tips to travel if you are in the heatwave region. Europe Heat Wave: 7 Easy Hacks and Remedies to Cool Off When It Gets too Hot (Watch Video).
Stay Hydrated: This is the most basic tip you should remember even if you plan to just relax in your room. Drinking enough water is essential for your overall body function. A body needs to be hydrated enough to beat the heat even on regular days. So if you are travelling in heatwave regions, then always carry minimum of 2 bottles with you and keep sipping on it at regular intervals.
Travel by trains or bus: In countries of Europe and UK, most public transport means have AC in them. So other than being reasonable on your pocket, these are good ways to explore around.
Carry lightweight clothes: It is always advised to check the weather of a place before heading there. Since summers are typically hot and nowadays sweltering carry summer friendly clothes. Don't carry jackets and dark coloured attire. Opt for more dresses, shorts, skirts, something that also keeps you airy and doesn't sweat much. Travel Tip of The Week: 5 Travel Fashion Accessories to Make a Style Statement on The Go.
Step Out in the Evenings: The best way to avoid the heat completely is by exploring in the evenings. Divide your day into two halves, during the morning or afternoon time lounge about near your hotels or head to malls to shop. Keep the evenings for a stroll around town and visiting the monuments. You can step out a little after 4 am and then explore till the night time.
Hydrate your skin with cooling lotion: Before stepping out in the sun, apply not just a sunscreen. That is a must, but other than that also apply a cooling lotion. Find out what suits your skin and be generous with it. It is better to be careful about sunburns that figuring out urgent treatment.
Be careful around water spots: As much as you feel like just dipping into the waters of the rivers or the beach, don't immediately head into it. A lot of time such open water sources can be unhealthy. They could be breeding some algae that can cause infections. Also in the beaches, get an idea about the water current, ask people about the water conditions and only then step in.
These are some of the things you should keep in mind if you are heading to the UK and Europe for a vacation. Ideally, it is better to not venture out at such spots but then if you have already booked your tickets, then just take these necessary precautions and have a  great sunny vacay!