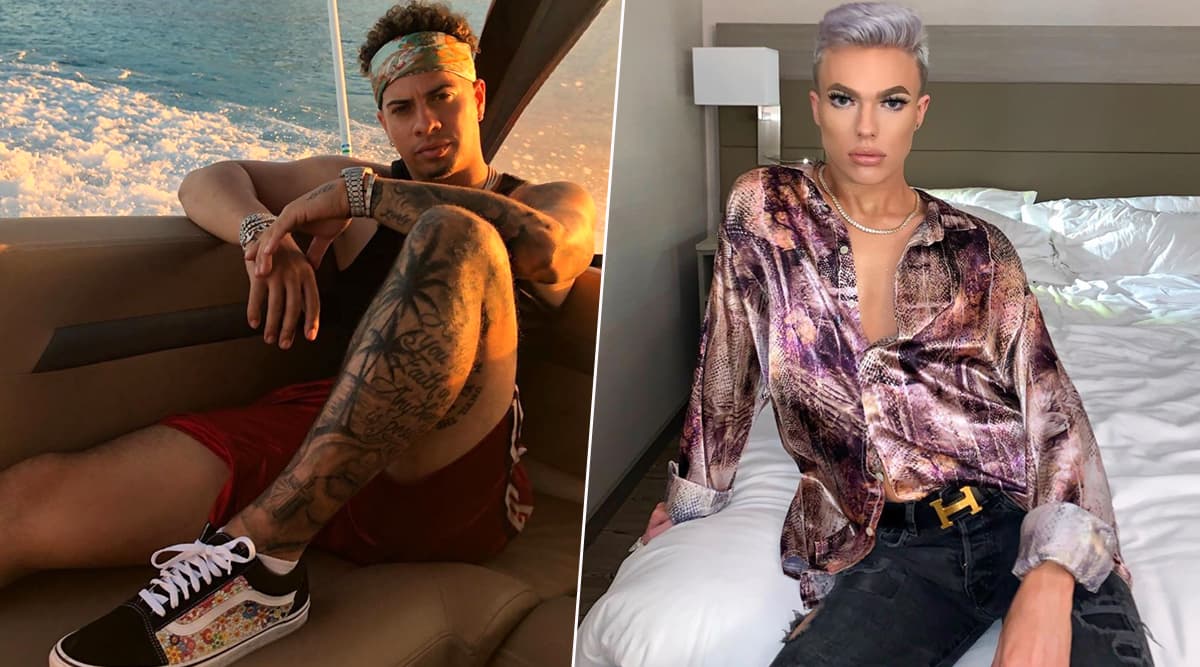 The Ace Family might have done something they can't come back from. The family, or shall we say Austin Mcbroom and Catherine Paiz have been in some serious trouble for the antics they pull on the internet. Today, most of the massive YouTubers are "clout chasers" and do strange things for views. Trisha Paytas, John Kuckian, Jake Paul, Logan Paul, Ricegum and Tana Mongeau are some fimilar names in them. And the Ace Family is no less. The duo has been pissing people off ever since Austin filmed himself buying a penis-shaped lollipop for his wife's baby sister. Ace Family Gets CANCELLED After They Cause Mudslide in Their Neighbour's Property.
Austin Mcbroom has been exposed by Cole Carrigan for allegedly molesting a girl and getting her pregnant. The Ace Family star has been accused of cheating on Catherine in the past but the couple keeps quiet about this, making their YouTube fans think they live the perfect family. Not only did Cole expose Austin cheating, but he also exposed Keemstar for accepting $500,000 from the Ace Family, for keeping his mouth shut about this situation. Tea Tuesday: James Charles Comes for Dobre Brothers, and Cole Carrigan Exposes the Ace Family.
Cole Carrigan's Video on Austin McBroom and His Father
He starts by saying his friend called him back in June, crying about what Austin had done to her. She was made to sign an NDA and she refused to speak up. But Cole stepped up and spoke about this. Keemstar reached out to Cole regarding this and said he would be making a video on this. Later, he revealed Keemstar was paid $500,000 to stay silent about this and Cole had to do the exposing.
The video also shows screenshots of Austin asking pictures of girls to hook up and for their party. Cole's friend went to Austin's yacht for the party and when she was back to her room after the party, Austin forced herself on her and raped her. The friend even shared pictures of bloodstains all over her bedsheet. The video is starting to make people sick and we totally get why. How can someone be that inhuman? And all this entitlement because of fame and money? The video has been blowing up on the internet and people are demanding mainstream media picks it up.