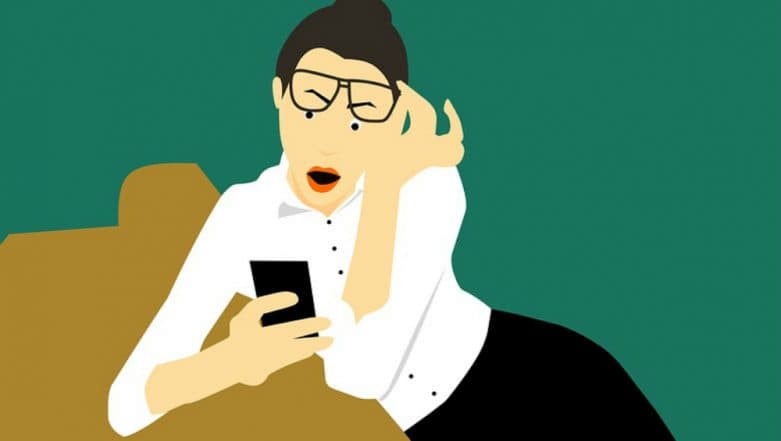 Another stressful working week has ended, and we are here for our favourite time; weekend. While the boredom of the long week was taken over very well by the viral clips on social media, this week many instances sparked debates on the online platforms. Like recent Alaska bear poaching incident, which came days after a man killing sleeping lion went viral. Internet was all in a rage after they came across the viral video of the two cruel men who killed the unarmed bear and her cubs. Again, we spotted two back to back clips of naked passengers at two different airports which made the Twitterati wonder if going nude is the new way to fly. Internet had everything this week. And out of all, the most and probably only beautiful video shared on social media would undoubtedly be the mother from Missouri, who live-streamed her unassisted water birth from home. NASA Will Pay You Rs 13L To Stay in Bed for 2 Months! 
People online rejoiced as the newborn came to this world, all cute and healthy. From Alaska poaching video to fearless mom delivering her baby girl in a bathtub, check out this week's top 7 videos that went insanely viral. YouTube Star Lilly Singh Turns Her Favourite Bollywood Songs Into Motivational Rap Anthems. 
1. Dog Bites Reporter's Mike
View this post on Instagram
Pooches are not always sure about how to handle their newfound fame. When Network 10 Perth reporter Beau Pearson asked Border Collie Stanley, how he was coping with his popularity, the dog replied with a bite on its mike and ran away with the sponge on it. Not better, but it is indeed the most cutest way to revert to any fame-related questions.
2. Naked Russian Man at Moscow Airport
This man completely stripped off before boarding a plane at Russia's Domodedovo airport in Moscow. The viral footage showed him standing in the queue absolutely naked, covering his private parts to board a Ural Airline plane reportedly. When asked, he claimed to be more aerodynamic without any clothes on him. No, he was not allowed to board the flight and was taken by the police officials to the medical room of the airport.
3. Mother Live Streams Unassisted Water Birth
This is the most beautiful video that the internet was blessed to see this week. A mother of three from Missouri, Kara Baker gave birth to her fourth child at her bathtub and live streamed the unassisted water birth process. It was magical! Although, the video could not be embedded here because of privacy settings, you can click here to watch it. The live-streamed clip is uploaded on Baker's YouTube channel, and it is only gaining praises.
4. Pope Francis Not Allowing Worshippers to Kiss His Papal Ring
This was the most-talked video this week. On March 25, Pope Francis was greeting the worshippers at the Italian pilgrimage site dedicated to the Virgin Mary at Loreto. However, he was reluctant to allow the lay people to kiss his papal ring-- the sacred symbol of the Pope's union to the Church. The short video sparked controversies with people speculating several conclusions behind the Pope's act. But he later appeared to shun all of them, when another video of him allowing his faithful to kiss his ring at St. Peter's Square went viral.
5. Naked Passenger Walks Onto Chicago's Airport Tarmac
Earlier today, a naked male passenger was detained at Gate C10 at Chicago - O'Hare's Terminal 1 walking around on the ramp. (Not my video, submitted by a follower who'd rather remain anonymous) #ORDscanner #ORDairportops pic.twitter.com/fhVP8KhZJR

— ORD Airport Insider (@ORDInsider) March 26, 2019
When this second video appeared on the internet after the naked Russian passenger, people began to speculate if this is the new way to fly. A male passenger wearing nothing but reportedly his birthday suit was caught on camera. He was captured walking around the tarmac at Chicago's O'Hare International Airport on March 26, 2019. The man attempted to board a departing flight, but was detained at Gate C10 at O'Hare's Terminal 1.
6. Alaska Bear Poaching
This was another most gruesome video that was released after a hunter was captured killing a sleeping Lion. A father and son, were shot on a hidden camera shooting a defenceless bear and her cubs who were hibernating in their den in the Gulf of Alaska. The Alaska Department of Public Safety released the video following a public records request by the Humane Society. Both were seen boasting and high-fiving each other after committing the crime.
7. Turkish Man Flies With a Patio Umbrella
The short clip which is being widely shared on social media shows several men who were working at a local market trying to stop the patio from flying, however, it gets lifted. In one such attempt, a Turkish man, Sadık Kocadallı climbed on the patio, as other men tried to hold it to the ground. They clearly could not fight with the strong wind. Sadık flew a few metres high, but thankfully landed safely on the ground.
There were a lot of other videos that were seen everywhere on social media, but only the clips with the majority of views were included in our top seven list. As we mentioned earlier, this week had all kinds of videos, and the above ones are proof. We eagerly wait, what the coming week has to offer us. Till then, enjoy your weekend and always use the internet wisely.