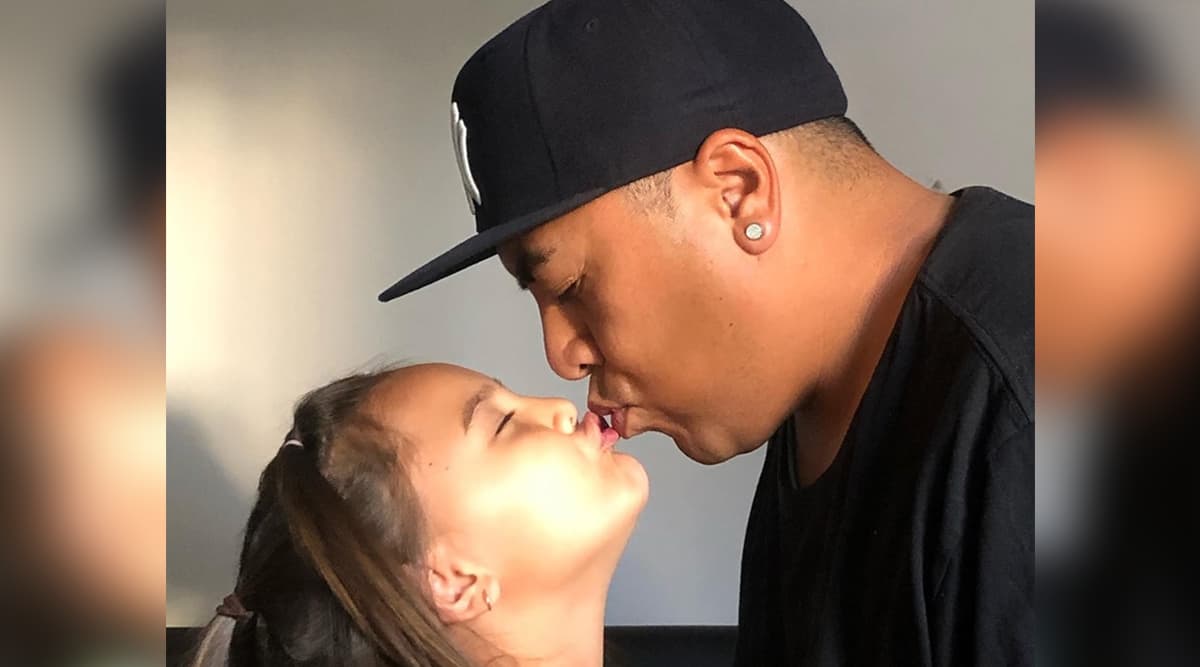 An Australian father is being criticised terribly on social media for posting a picture of him kissing his five-year-old daughter on the lips. Posting the picture, the 39-year-old father Tyrone Matoka requested people to stop sexualising fathers. He also spoke against taboos related to parenting including breastfeeding in public. Sharing the photo, he wrote, "There is no greater love than that of a parent for their child." The post further reads, "Do me a favour - if this photo of me kissing my five-year-old daughter on the lips offends you, please unfriend me. If any sort of loving affection shown between a parent and their child offends you, please unfriend me." 'Outnumbered' Father Hilariously Documents Parenting Woes in Epic Instagram Account Every Mom and Dad Should Follow.
He added, "If seeing a mother in public breastfeeding her baby also offends you, please unfriend me. Alongside a middle-finger emoji, he wrote, "But just before you unfriend me, please take this with you and hide it inside your behind. STOP sexualising fathers showing love and affection to their kids." The father also referred to the soccer player David Beckham who was criticised for posting pictures of him kissing his seven-year-old daughter Harper. Beckham's followers had said that it was 'completely wrong' an 'just weird' for him to kiss his daughter.
Here is The Facebook Post That Sparked Controversy:
He also spoke about how he wanted to be a positive role model for his children. Talking about the domestic violence he endured at the hands of his father, he said, "I myself had a very rough childhood. My father spent most of it incarcerated so I never had a male father figure. I want to be that role model to my children. There were a lot of negative things in my past but once I had my kids I channelled my experiences into giving them the childhood I never had."
He added that he would not take down the post and hoped it could break the negative taboo of parents kissing their children on the lips. Matoka runs the Kiwi Daddys online support group which has more than 100,000 members. Globally they encourage fathers to speak out about their fears and insecurities. He has also been the ambassador for Cabramatta Local Area Command's White Ribbon Walk that raises awareness about domestic violence.