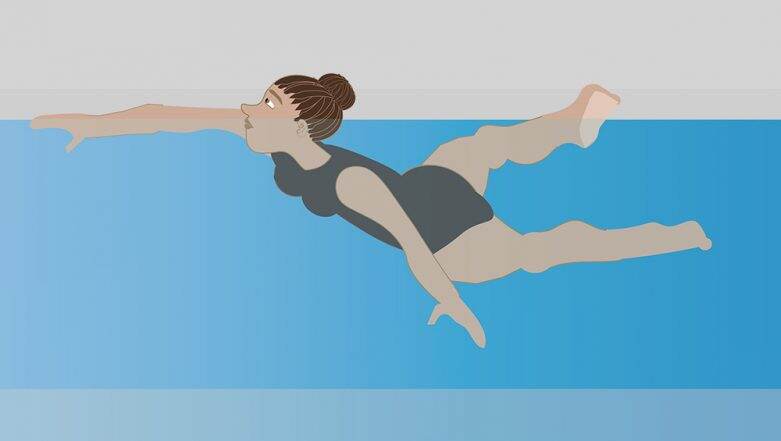 Breckynn Willis, an Alaska high school swimmer was disqualified following a race against a rival school on Friday for wearing a swimsuit which was too revealing. The decision was later overturned following backlash over the issue. However, the incident swirled up accusations of racism as people claimed the naturally 'curvy' mixed-raced student cannot control the way certain swimsuit looks on her. After the curvy swimmer won the match during the competition on Friday, it was changed for a swimsuit violation.
Speaking to Anchorage Daily News, Annette Rohde, an official at the swim meet revealed that the head referee told her that Breckyn Willis' swimsuit "was so far up I could see butt cheek touching butt cheek." According to National high school standards, female swimmers have to cover their buttocks and breasts. However, Breckynn from Diamond High School was accused of violating these rules, despite adhering to the rules and wearing the school-issued costume. The incident garnered widespread criticisms on social media and sports organisations. It was said that she was discriminated for being curvy and different ethnicity. Indian Gymnast Dipa Karmakar among 19 Inspirational Women Role Models Honoured with Dolls.
On September 10, the Alaska School Activities Association (ASAA) reversed the referee's decision and declared Breckynn as the winner. Breckynn was reinstated as the winner an hour after receiving a letter from the Anchorage School District (ASD) requesting her win to be upheld. The reversal also resulted in the Dimond High School regaining points which were lost by her disqualification.
The Alaska School Activities Association said that the disqualification was unfair. In a statement, they said, "The disqualification was made in error and is being overturned. All team and individual points shall be restored to both the individual swimmer and the Dimond High School Swim team."
Decision to Disqualify Teen Swimmer Over Swimsuit Is Overturned
Swim coach Lauren Langford at a competing high school said that Breckynn had been punished for her athletic physique. He said that her body structure was a combination of genes and result of training. Lauren was quoted as saying, "The rest of her team was wearing the same uniform, and she was the only one disqualified. It is my opinion that she has been targeted and singled out over the course of the last year."