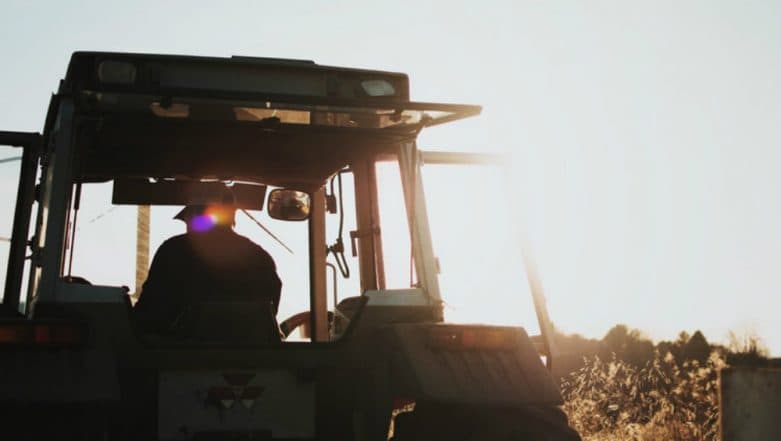 Before we begin, anyone who has ever owned a pet dog knows that they have the capacity for the kind of unconditional love that is seen otherwise only between a human and its offspring. And they will never hurt their owners intentionally. At recent, a British man appears in the headlines for reportedly being killed by his dog driving a forklift. Identified as 70-year-old Dairy farmer Derek Mead, was building a rock garden at his home in Hewish, when the accident happened in June last year. Two Rottweiler Dogs Kill Elderly Woman in Kerala. 
The United Kingdom's Press Association news agency reported that the investigation into Mead's death saw him leaving the vehicle in neutral and did not put the handbrake on when he got out to open a gate on his land. Mead's dog remained inside the vehicle. It is thought that the dog had jumped onto the shuttle lever which allowed the truck to move forward into the farmer. He was pronounced dead on the spot. The post-mortem revealed his cause of death was "traumatic asphyxia and spinal fractures." Dog Followed Google Street View Car in Japan and Ruined Every Photo on Google Maps. 
Mead's son Alaster said that on the day of the accident, he was driving down a lane near his family home when he saw his father trapped by the vehicle. We stopped, and I could see Dad's legs at the front of the machine. I could see that he was trapped. He was crouched down, facing the machine as if he had turned to see the machine coming towards him and ducked, trying to avoid it." Mead was pushed against a locked gate by the vehicle and by the time his son reached him, he was not responding.
While recording a conclusion of the accidental death of Mead on November 23, Peter Harrowing, the assistant coroner for Avon said that Mead's death was a "very tragic accident." He continued as quoted by UK's Press Association, "The most likely explanation, which I accept, is that the dog that he had in the cab with him on that day inadvertently moved the shuttle lever, causing the forward motion on the Manitou, which sadly trapped Mr. Mead against the solid gate, causing injuries which he did not survive."
The principal investigator for the Health and Safety Executive, Simon Chilcott added that there were no other explanations for Mead's death. He also noted that operating the shuttle lever is as easy as flipping a car indicator. He concludes as quoted, "It is fairly clear in my mind that the lever must have been in neutral when Derek left the cab, otherwise he would have realized the machine was moving and done something to rectify it."