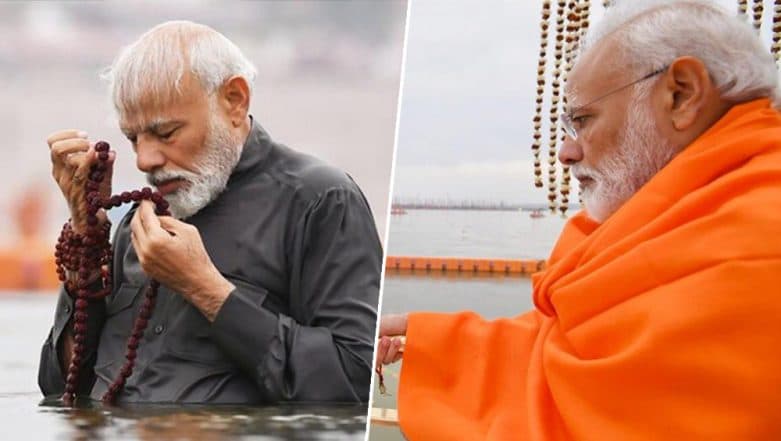 New Delhi, February 25: Prime Minister Narendra Modi visited the Kumbh Mela on Sunday and took a dip at the holy Sangam. The picture of the Prime Minister taking bath was flashed on all the news channels and viewers were happy to see PM Modi at Prayagraj. However, what spoilt a picture perfect moment for the PM was a tweet by BJP IT cell chief Amit Malviya. In a tweet, Malviya claimed that PM Modi is the first Prime Minister to visit Kumbha and called him the Indian 'head of the state'. Both his claims have proved to be false. Prime Minister Narendra Modi Takes Holy Dip At Kumbh Mela 2019, Prays For 'Well Being of 130 Crore'; Watch Video.
India's first Prime Minister Jawaharlal Nehru had also visited the Kumbh. Not just him, former Prime Minister Indira Gandhi too had the honour of visiting the esteemed Kumbh Mela. So Malviya's first claim is not true. EC Says BJP's Amit Malviya Under Scanner While Announcing Karnataka Assembly Elections 2018 Schedule and Dates.
See the Picture of the Tweet Below: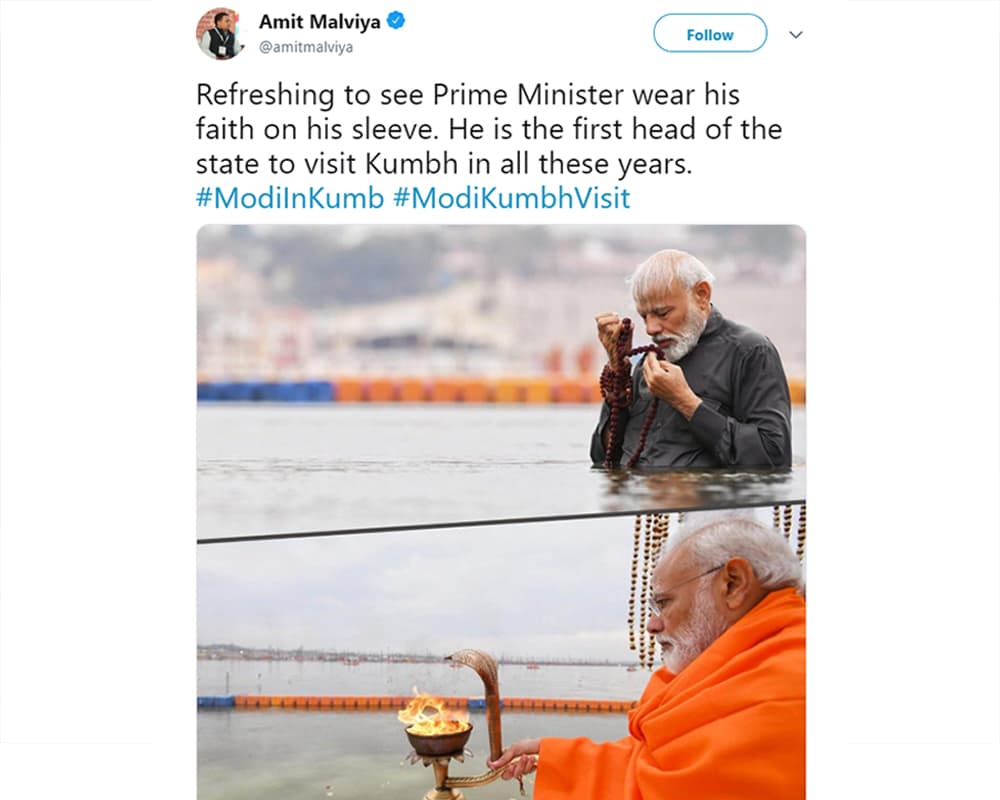 The Alt News website mentioned that, in the book "Pilgrimage and Power: The Kumbh Mela in Allahabad, 1765-1954", author Kama Maclean has published a photograph of Pandit Nehru from 1954 at Kumbh and wrote how Nehru was involved in overseeing the preparations of the Kumbh, held near from where his father lived in Allahabad.
Read the Tweet by Amit Malviya Below:
Refreshing to see Prime Minister wear his faith on his sleeve. He is the first head of the state to visit Kumbh in all these years. #ModiInKumb #ModiKumbhVisit pic.twitter.com/SXofJsE4PB

— Amit Malviya (@amitmalviya) February 24, 2019
The second flaw in Malviya's tweet is that he claims Prime Minister is the "first head of the state to visit Kumbh in all these years." Now, even a Google search on Head of State in India will tell you that President is the head of state in our country and not the Prime Minister. The Prime Minister is the head of the government and the executive branch of administration. Therefore, Malviya's tweet has little factual value to it. One expects better from the IT head of the ruling party in the country.
Fact check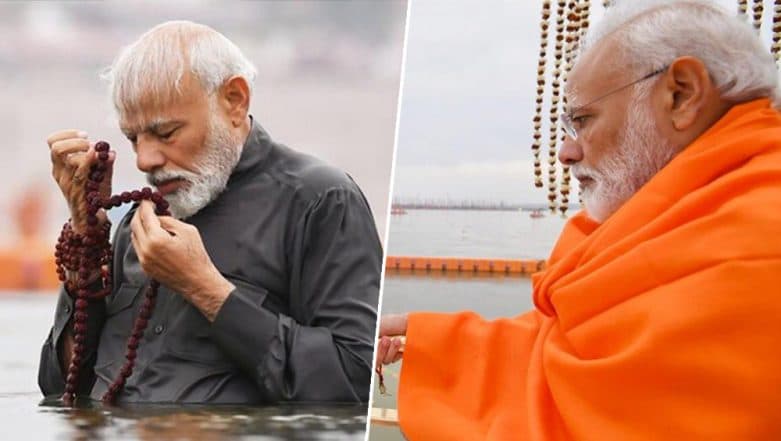 Claim :
Prime Minister Narendra Modi is the first head of the state to visit Kumbh in all these years.
Conclusion :
BJP IT Cell chief Amit Malviya's tweet regarding Prime Minister Narendra Modi being the first head of state to visit Kumbh has proved to be factually incorrect.