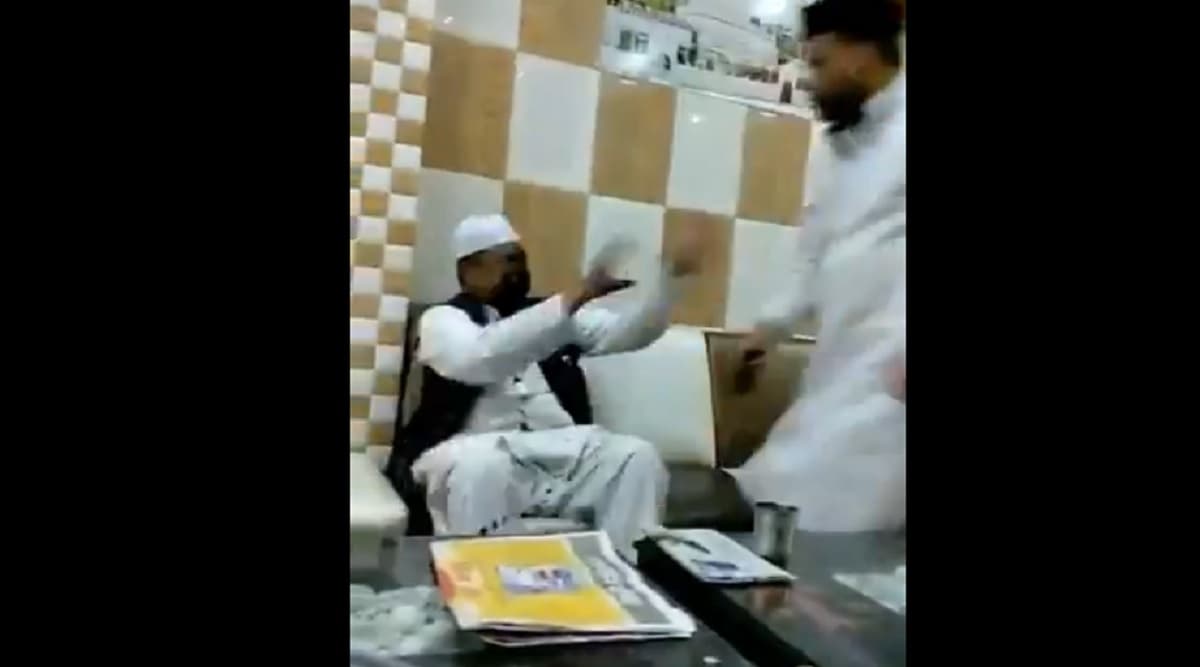 Indore, January 24: A fake news went viral claiming that Bharatiya Janata Party (BJP) leader and former Indore Haj Committee Chairman Inayat Hussain's face was blackened with ink on Friday for supporting the Citizenship Amendment Act (CAA). The video of the incident is doing rounds on social media. A fact-check has, however, revealed that the person who was attacked with ink is not Inayat Hussain. Why Citizenship Amendment Act+NRC Raise Fear And Concerns: A Multi-Dimensional Take.
The ink attack victim is Abdul Majeed Chishti, a cleric of the Ajmer Dargah. Further, it was debugged that the video making the rounds on social media is two years old, and the matter is not linked to CAA. The assault reportedly stemmed out of a personal dispute between the victim and a person identified as Bunty.
Old Video Being Shared With Fake News:
In Indore, BJP leader Inayat Hussain was welcomed with slippers for supporting the CAA pic.twitter.com/HsDQSVaeM0

— abuirani_01 (@AbuIrani1) January 24, 2020
Fact-Check: Here's The Truth
The incident surfaced at a time, when 80 Muslim leaders of the BJP in Madhya Pradesh resigned from the primary membership of the party in protest over CAA, calling it a "divisive" measure. One of the leaders, Rajik Qureshi Farshiwala, said around 80 Muslim partymen have resigned from the BJP's primary membership after writing to the newly-appointed national president, JP Nadda, on Thursday. Some of the leaders who have resigned are considered close to BJP general secretary Kailash Vijayvargiya.
Fact check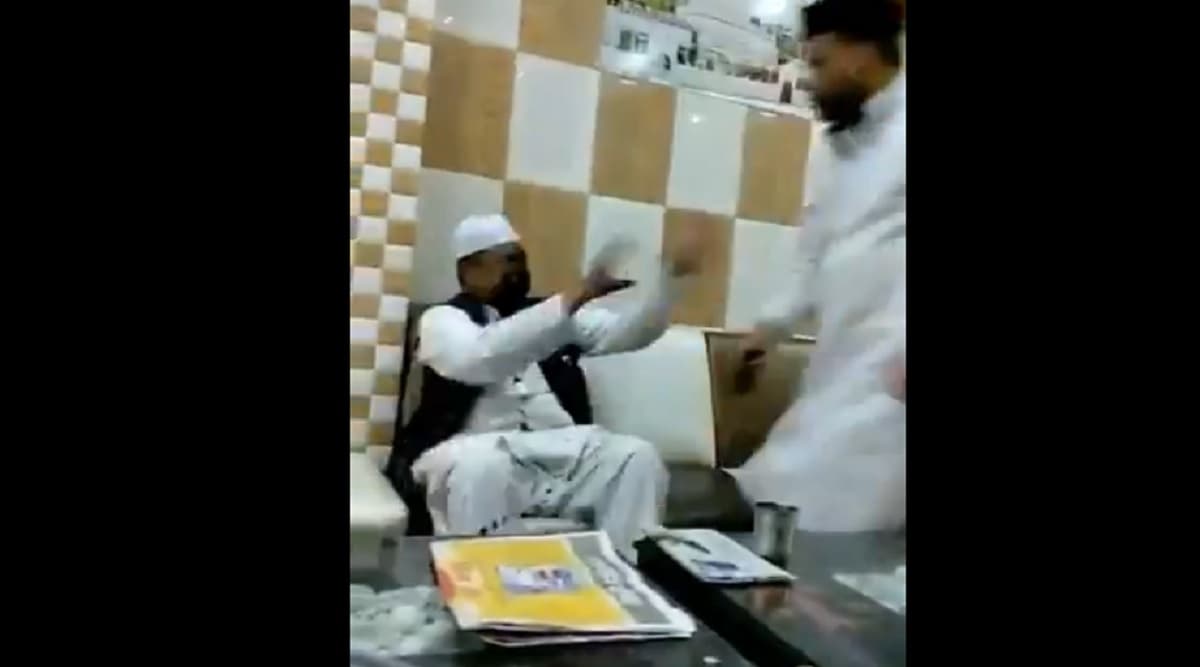 Claim :
MP BJP leader Inayat Hussain Attacked For Supporting CAA.
Conclusion :
Fake News, The Ink Attack Victim is Ajmer Dargah Cleric, Video is Old, Issue Not Linked to CAA