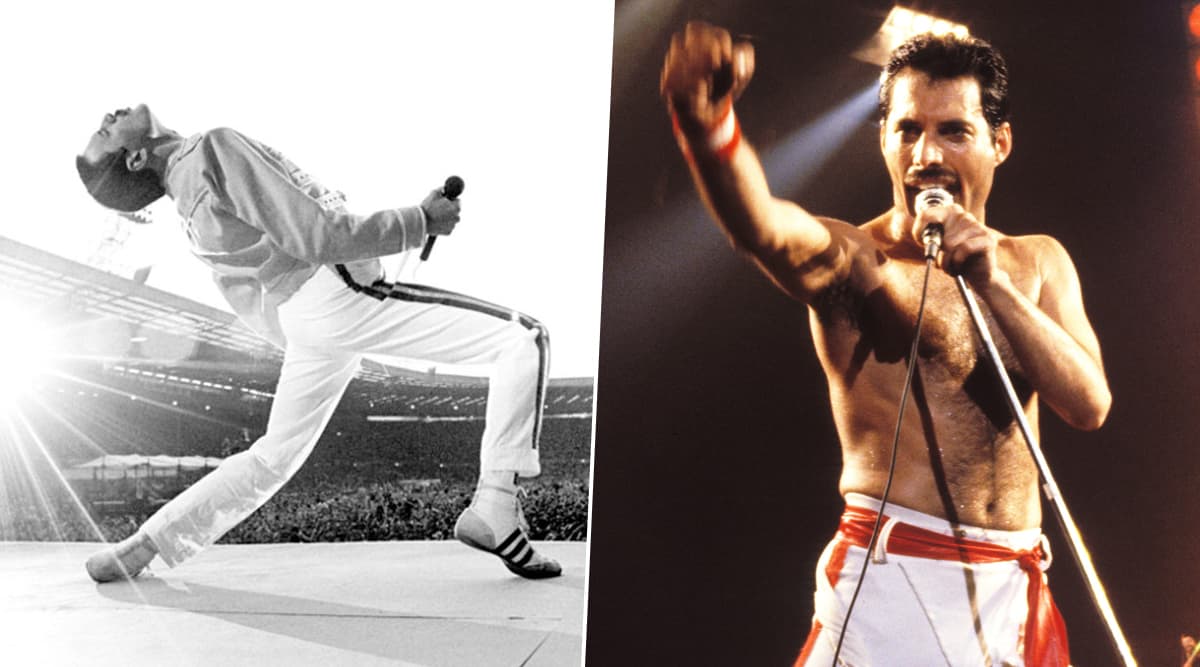 Queen are probably one of the greatest ever rock bands to hit the world stage. Releasing iconic hits such as Bohemian Rhapsody and I Want to Break Free, the rock band have sold more than 100 million records. And their massive success has much to do with the epic vocal abilities of their frontman, Freddie Mercury. The legendary singer passed away 28 years ago to the day after a long battle with AIDS. November 24 marks the death anniversary of the late musician. Fans of the Radio Ga Ga hitmaker have taken to social media paying tributes to Freddie. The pictures and some iconic moments of the late British singer-songwriter surfaced on Twitter as netizens remember him today. On Freddie Mercury's Death Anniversary, We Relive 10 Of The Best Songs From Queen (It Wasn't Easy To Choose). 
Born in 1946 in Zanzibar to Parsi parents from India, Freddie attended English boarding schools in India from the age of eight and returned to Zanzibar after secondary school. In 1964, his family fled from Zanzibar to Middlesex, England. Studying and writing music for years, he formed Queen in 1970 with guitarist Brian May and drummer Roger Taylor. His charismatic stage performances, powerful lyrics of the songs and everything about him made people go wild after Freddie. His fans spread across the world and till today, he is remembered with equal enthusiasm, and his iconic songs continue to entertain followers of Queen.
Freddie died on November 24, 1991, of complications from AIDS at his home in London's Holland Park. He aged 45 when he breathed his last. Freddie's death occurred, just one day after he publicly admitted he was HIV positive. His death shattered the world.
Fans Pay Tribute to Freddie:
28 years ago today the greatest of all time left us, he may not have had long on this earth, but his presence and his music will live on forever #FreddieMercury pic.twitter.com/qsbsedZfVL

— Claire Wright (@Claire_W82) November 24, 2019
He Will Always Be the Ultimate Everything!
#FreddieMercury He may have left us 28 years ago but for me he is still the ultimate showman, singer, performer. When they made him they broke the mould. pic.twitter.com/P7XAWiFIaB

— Emma Aitken (@emmaaitkenF1) November 24, 2019
Always:
Today marks 28 years since we lost the legend Freddie Mercury. While he may be gone, his music and legacy continue to inspire people from all over the world. pic.twitter.com/NG8cyKcXrI

— Tom Knight (@TJ_Knight) November 24, 2019
Rest in Peace Freddie:
Rest in peace, dear Freddie.

28 years ago today, Freddie Mercury, the greatest vocalist of the 20th century, left this world.

Sadly, endlessly and forever missed.

Fearless lives forever.

Long may it be so.

(5 September, 1946 - 24 November, 1991)https://t.co/l0oGSyEP9z pic.twitter.com/wpz8So0a7t

— queen history (@thisdayqueen) November 24, 2019
Freddie was an artist. His stage presence was fascinating. He accurately knew how to connect with the audience. Even if you watch Freddie's videos online, you will be pulled into the freaking incredible atmosphere he repeatedly creates on stage. People who could watch his live performances have genuinely enjoyed the gem of rock music. The man, the star, the legend, Freddie will forever be remembered in rock history.