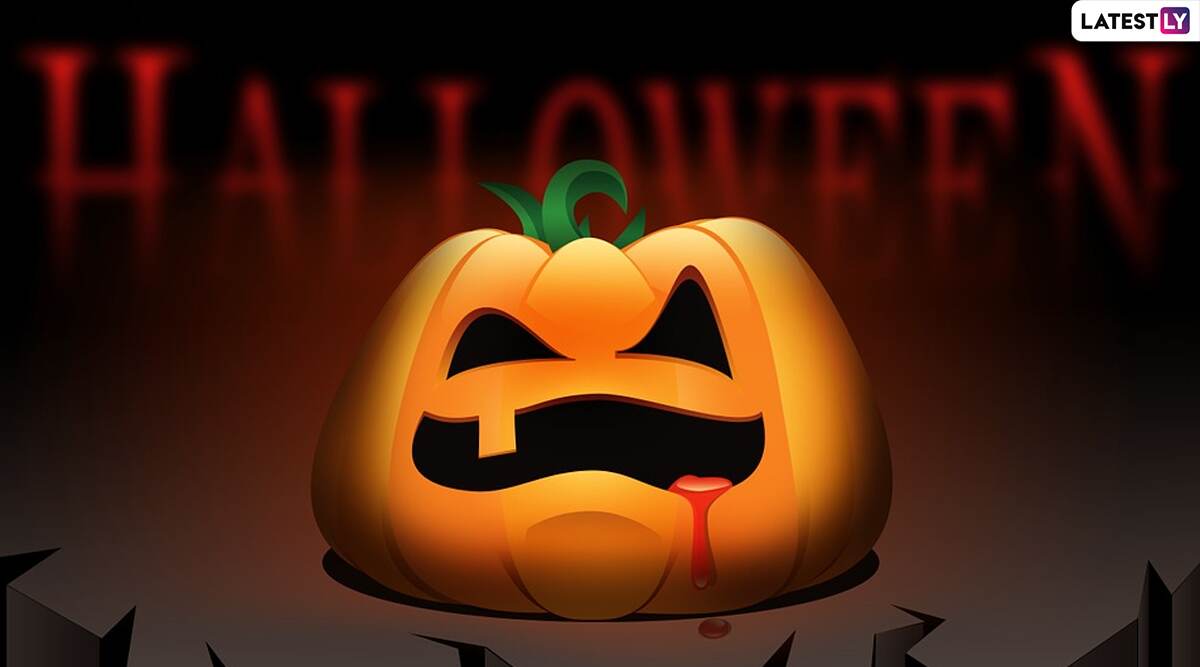 Halloween 2019 is here! The spooky annual festival that is celebrated on October 31 every year, brings out our love for all things dark and eerie. Whether it is carving scary looking pumpkin Jack-O-Lanterns or binging on horror movies, stories and more, Halloween sets the mood for a sinister yet fun time. People enjoy treading in some light-hearted comedy and send funny Halloween wishes and messages to each other. Sending Happy Halloween wishes, messages and jokes, Halloween WhatsApp Stickers and Facebook Status Pictures have become a tradition of sorts over the past few years.
Also known and celebrated as All Saints' Eve, this festival has transformed from being a day to remember the dead, to a fun celebration for the living, filled with laughter and jokes. Whether it is putting a funny twist to the scariest thing that one can be this Halloween or merely making jokes on the spooky and scary aspects of the festival with a pinch of dark and intelligent humour, the options of funny Halloween wishes and messages to choose from seem endless. These additions merely up the fun and excitement around this festival. Halloween 2019 Images & Quotes Wallpapers for Free Download Online: Wish Happy Halloween With WhatsApp Stickers, Scary Ghost Pics, GIF Greetings and Pumpkin Carvings.
While Halloween celebrations hold some sort of religious importance for many Christians, it has mostly transformed into a secular festival that is celebrated by one and all. From dressing up in funny, spooky or spine-chillingly terrifying costumes from head to toe, to going on a Trick or Treat expedition and hunt for the best candies in our lane, the Halloween traditions that have been followed over the years are all immensely entertaining. And if you are not the one to indulge in these outdoorsy adventures, then here are some hilarious Happy Halloween wishes and messages, WhatsApp Stickers and Facebook Status Pictures to share with your friends and family to celebrate the spirit of Halloween.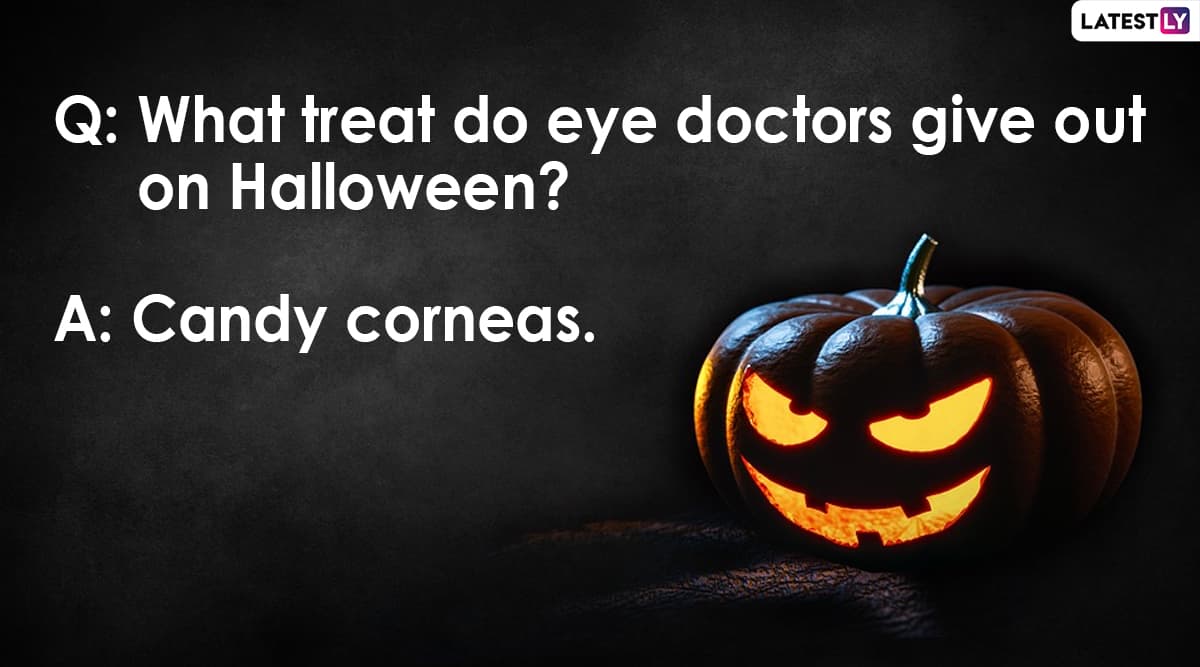 Q: What treat do eye doctors give out on Halloween?
A: Candy corneas.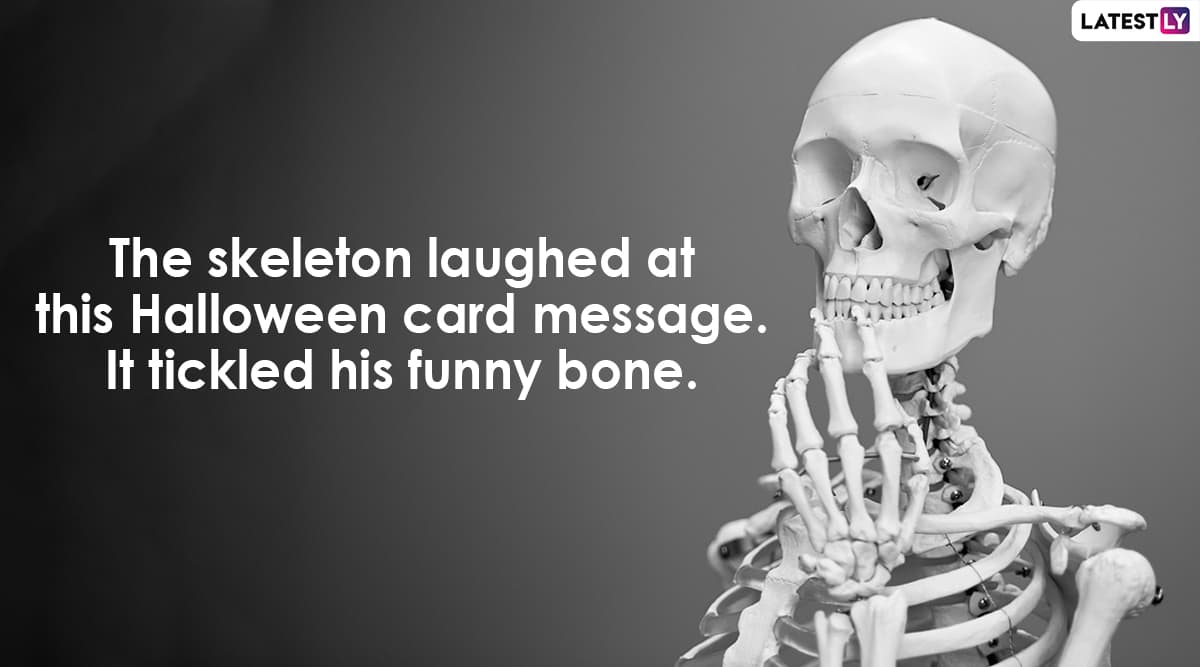 The skeleton laughed at this Halloween card message. It tickled his funny bone.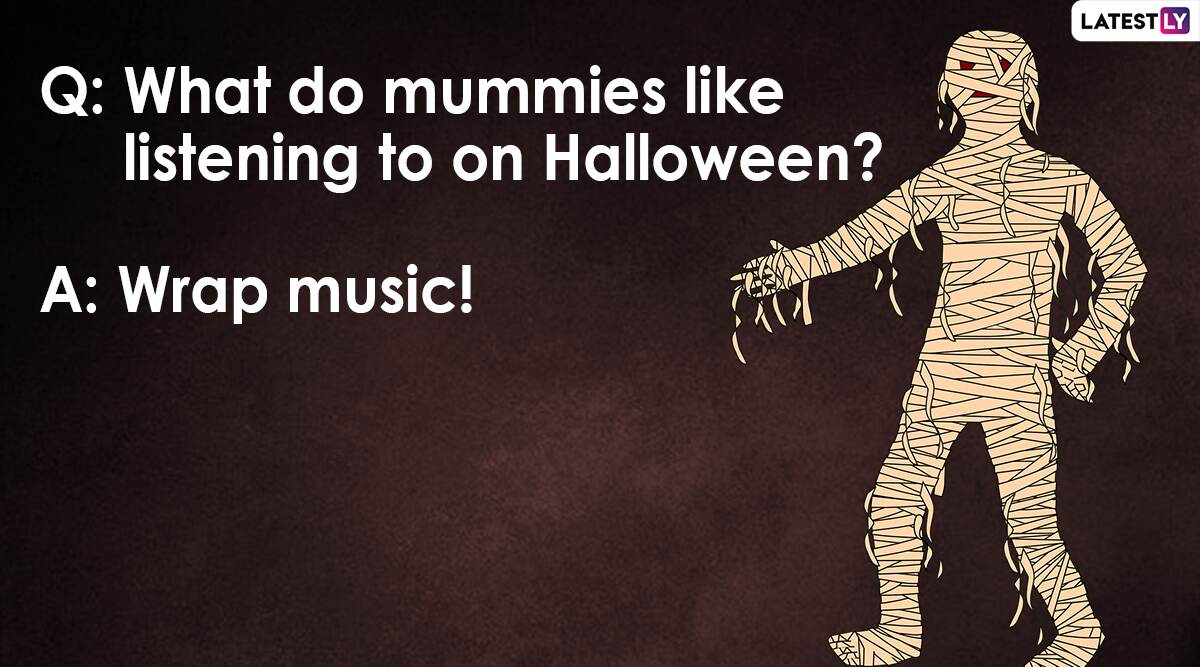 Q: What do mummies like listening to on Halloween?
A: Wrap music!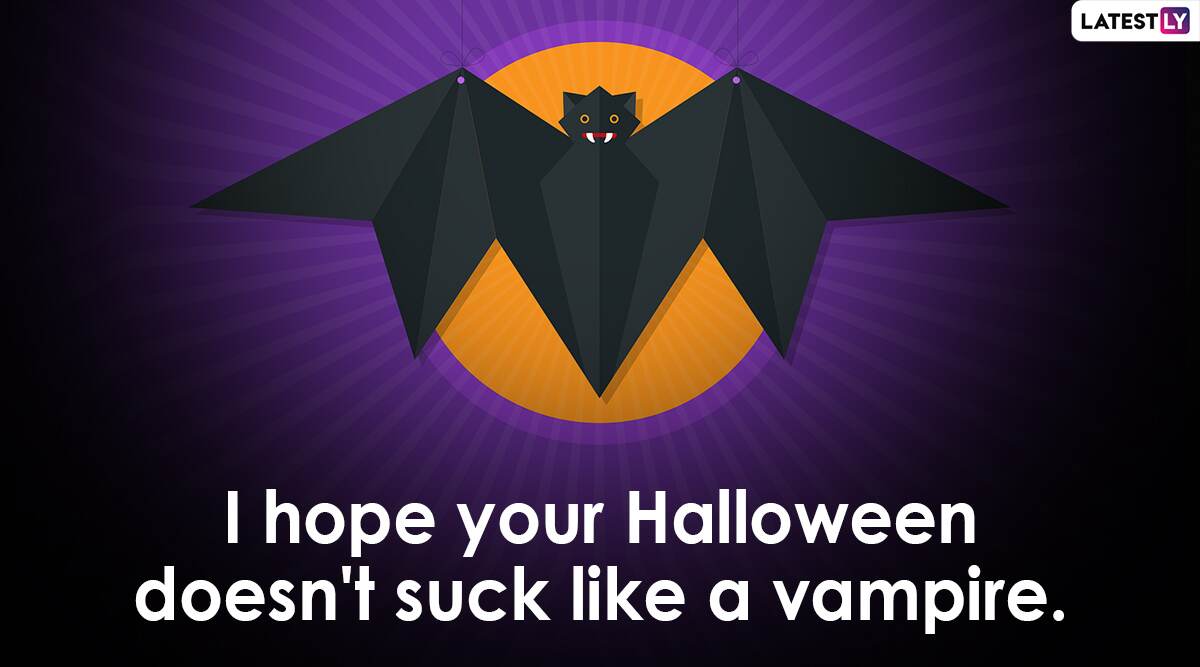 I hope your Halloween doesn't suck like a vampire.
Q: What room does a ghost not need?
A: A living room!
"Mommy, everyone says I look like a werewolf."
"Please be quiet and comb your face."
One of the main attractions of Halloween for people has to be the array of Halloween parties that occur across the world. While Halloween celebrations were once curtained only to a few western countries, it has been spreading across the globe, with more and more people enjoying this fun dress-up time, and letting their hair down!
From prepping for the right costumes for groups, couples or even families from weeks in advance, to dressing up their home in the right Halloween decor that brings out the haunted house vibes, people have been going above and beyond to celebrate this unique and entertaining festival for years. And as we gear up for another year filled with ghosts, candies and the autumn chills, here's wishing BOO a Happy Halloween!