An inscription of Hindu God Ganesha on an Indonesian currency note is yet again going viral on the internet. While Indonesia has a majority of Muslim population, it is interesting that the country's note has the image of a Hindu God. The 20,000 rupiah note recently caught the fancy of people as it has the picture of Ganpati alongside the photo of writer-activist Ki Hajar Dewantara. 87.5 per cent of the population in Indonesia is Muslim. The flip side of the note has a picture of a classroom with children studying. The theme of the note is that it supports education.
Although the country has just three per cent Hindus, they decided to showcase the inclusivity of the country when it comes to religion. The country is quite known for their symbolism. Also Garuda Indonesia, their national airline is named after the holy bird which has references in the ancient scriptures of Ramayan. Also, Ramayana ballets are popular in the country. Lord Ganesha's 108 Names! From Vinayaka to Vighnaharta, Chant These Names During Ganesh Chaturthi 2018.
Here is Indonesia's 20,000 rupiah note: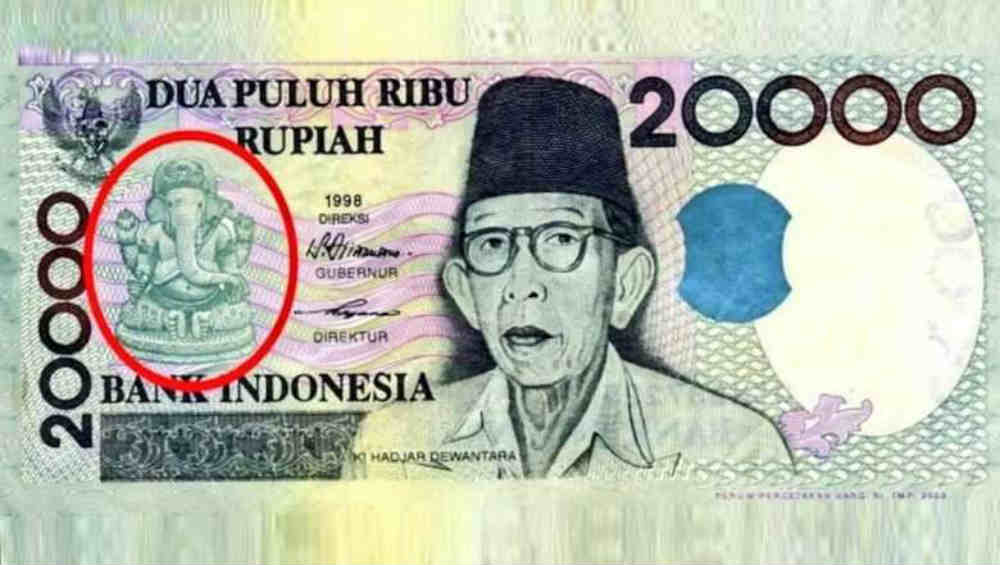 When senior BJP leader L.K Advani visited Jakarta in July 2010 to attend the World Sindhi Conference, he was impressed by the healthy respect the Muslim majority has for Hindus and vice versa. It is believed that the Indonesian has a history of Hindu culture which has been carried forward. The country has plenty of other Hindu motifs to represent the beliefs of its Hindu population.
The mascot of the Indonesian military is Hanuman, and the Bali tourism logo is inspired by Hindu mythology. Their Bandung Institute of Technology has Ganesha as its logo. It is also said that in 1997, the value of several Asian countries was reducing and after being suggested they printed notes with an image of Ganesha which solved the problem. The belief is said to be still carried on.