After days of sweltering in the summer heat, Mumbaikars got a good respite as heavy rains lashed several parts of the city on June 10. The monsoon season began with a thunderstorm and it was not exactly the kind of welcome the people were expecting. Those who love rains took no time to update pictures and videos of the same on their social profiles. It would not be wrong to say that Instagram stories had become more like a weather update. Soon #MumbaiRains started trending on other social media platforms and people got to making memes too. Funny memes and jokes about the arrival of monsoons were shared on social media. Financial Capital, Suburbs Receive First Splash of Heavy Rains, Several Flights Diverted From Mumbai Airport.
The temperatures were severe last week passing the 40-degree mark. So everyone was desperately waiting for the first shower of rains. And as the rain clouds started gathering, the excitement about the pleasant change in weather had started gripping. At night, heavy rains along with winds and thundering started in several parts of the city. It was a respite people were eagerly waiting for. Soon enough those who love or hate rains started making funny jokes and memes on Monsoons. We too couldn't help but create a few of our own. Mumbai Monsoon 2019: BMC And MMRDA Get Rain Ready With Disaster Management (MCGM) App And Toll Free Helpline Numbers for Mumbaikars.
Monsoon 2019 Funny Memes and Tweets
Even Anu Malik Would be Tired by Now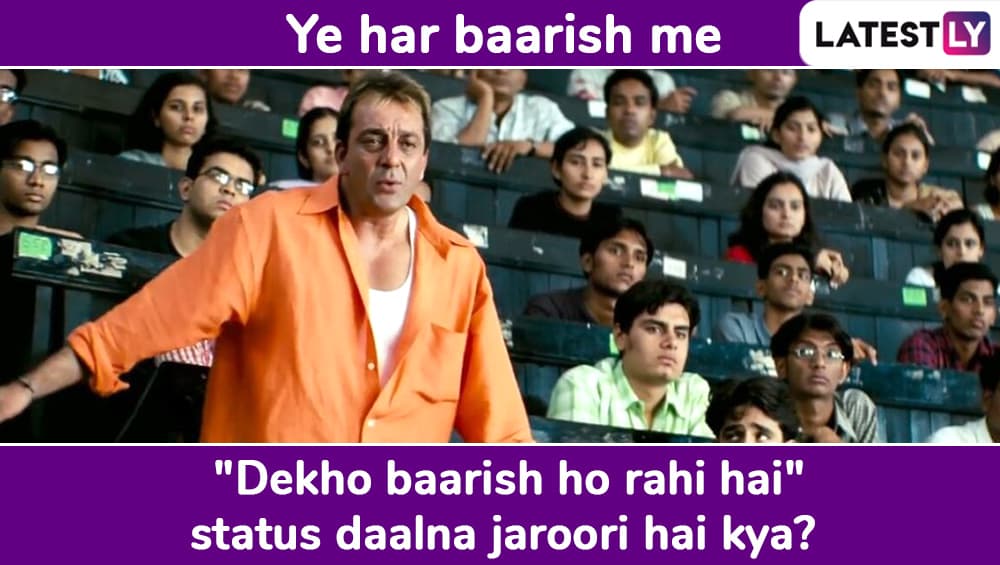 Its Raining tears!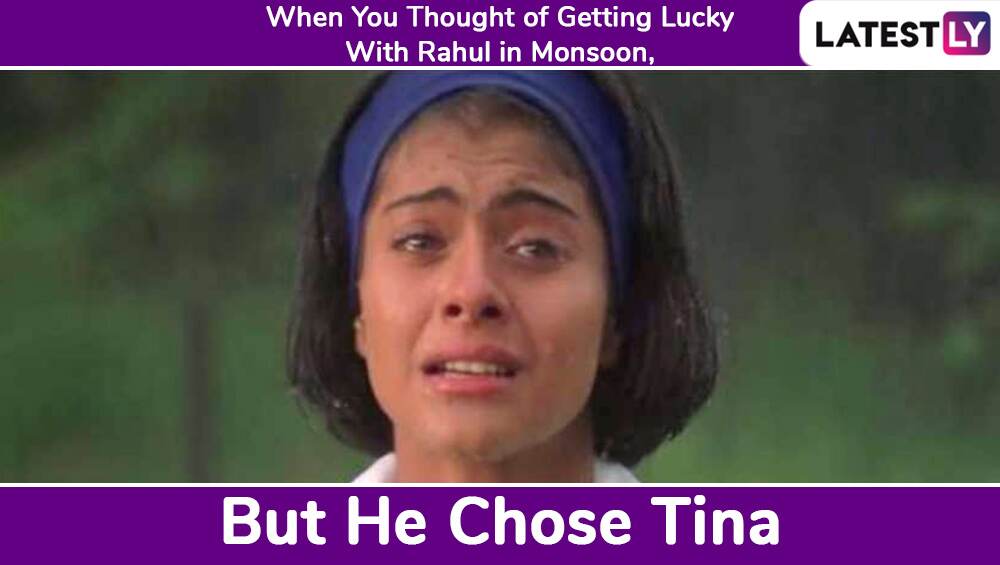 Travelling in Rains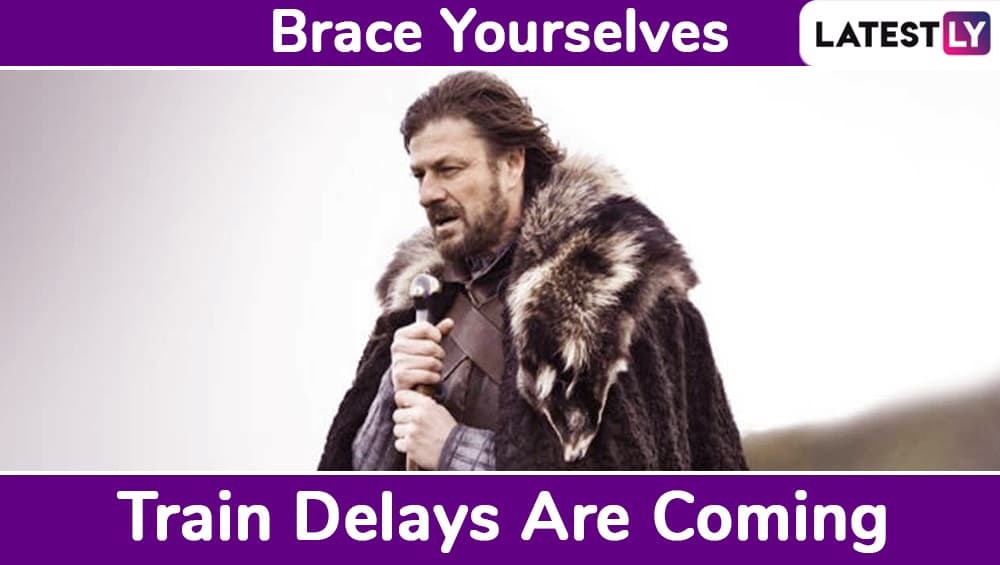 Mumbaikars travelling in #MumbaiRains pic.twitter.com/D5YKxujVBX

— Yash Saboo (@YashSaboo7) June 10, 2019
Can't Work, Won't Work?
Changing loyalties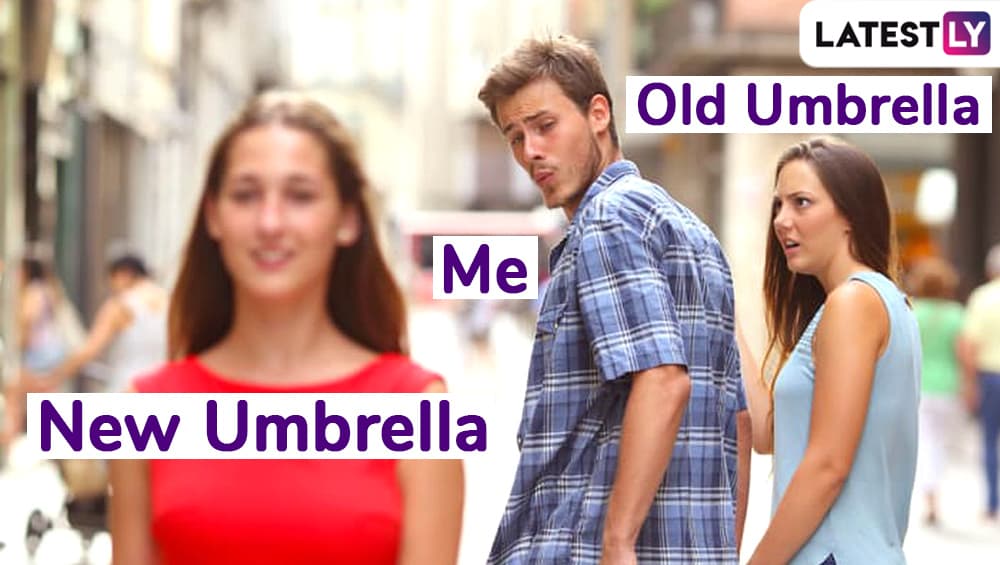 Y Tho?
#MumbaiRains is like arranged marriage, everyone celebrating on the 1st day, and then...

— Gabbbar (@GabbbarSingh) June 10, 2019
Dancing in the rains vs Dancing in reality!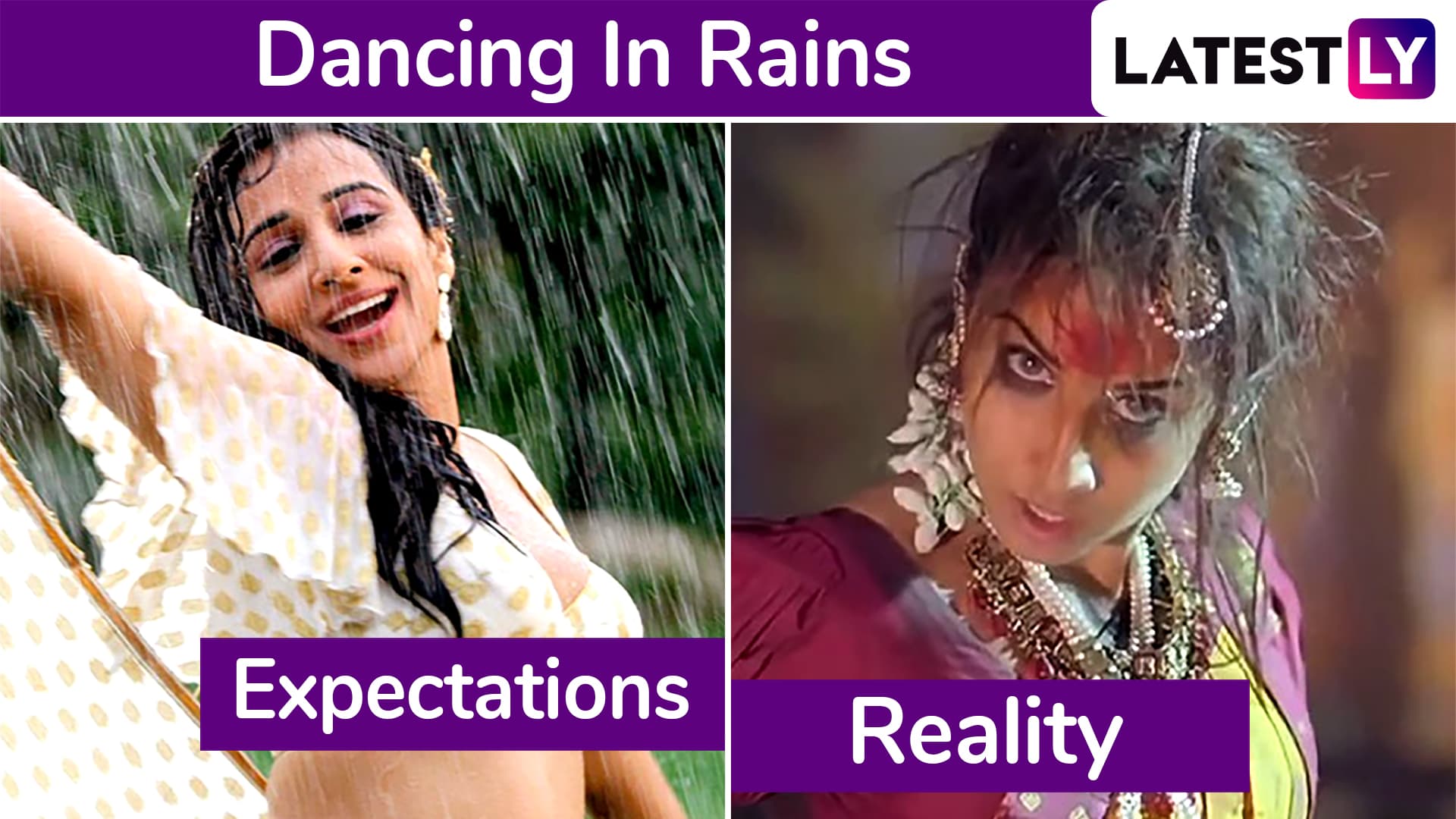 Bye bye
This is so true ..#MumbaiRains #bindasladki pic.twitter.com/oO8o4MmBSL

— Bindas Ladki (@bindasladki) June 10, 2019
Oops!
Mumbai Next Morning after Mumbai Rains #MumbaiRains #Potholes pic.twitter.com/319ZvCLJMO

— Labdhi Shah (@honey1925) June 10, 2019
People were loving the showers but we are pretty sure if the same intensity continues, the public won't really be pleased. The traffic starts snarling, the trains get delayed, commuting becomes a problem. If you are a lover of rains, then you'd enjoy it no matter what. For others, you can just share these funny memes and jokes and be a part of this respite.