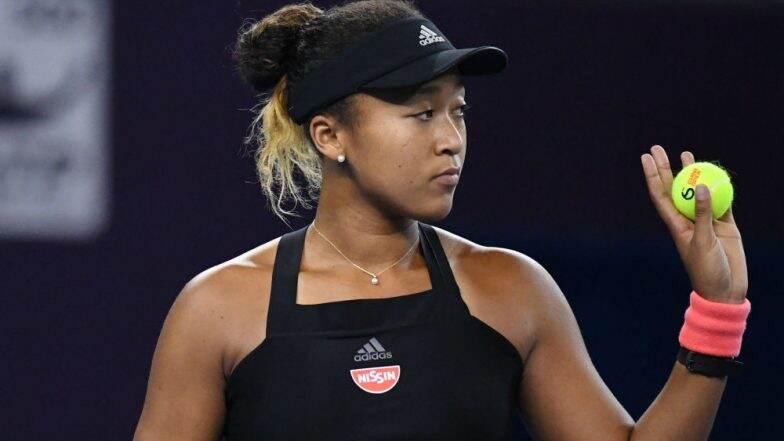 The popular Japanese tennis star Naomi Osaka has recently been caught up in a "whitewashing" row, which involved her own sponsor. The 2018 US Open winner is featured in the ad as an anime character for the noodle giant, Nissin. In the ad, the company depicted the 21-year-old with white skin, Caucasian features, wave and light brown hair—a stark difference from her actual self. As the commercial was made live, Osaka's followers slammed the company's attempt to whitewash her. Amidst backlash, Nissin has now reportedly removed the ad and also issued an apology. Viral Video of Serena Williams Consoling a Crying Dayana Yastremska After Third-Round Australian Open 2019 Match Will Warm Your Hearts. 
In the ad, Osaka, who is half Japanese and half Haitian was accompanied by fellow Japanese tennis player Kei Nishikori. "There is no intention of whitewashing. We accept that we are not sensitive enough and will pay more attention to diversity issues in the future," a Nissin spokesperson was quoted in Reuters. Nissin has also removed the advert from its YouTube page. The ad was designed by a veteran manga artist, Takeshi Konomi, who is famous for the Prince of Tennis series.
It was Baye McNeil, an African-American writer based in Japan, who first accused Nissin of whitewashing Osaka. In his column published in Japan Times, he wrote, "I was disappointed to see that there was no woman of color to speak of in the commercial. Instead, I found a white-washed representation of Osaka." Both Osaka and Nishikori have not commented publicly on the ad.
If we go by reports, this not the first time that Osaka has been whitewashed. Last year, after she beat Serena Williams in the final of the US Open, the 21-year-old was depicted as a light-skinned blonde in a racist cartoon, which appeared in the Herald Sun tabloid. It described Serena's on-court meltdown, in which she accused umpire Carlos Ramos of being a "liar" and a "thief".