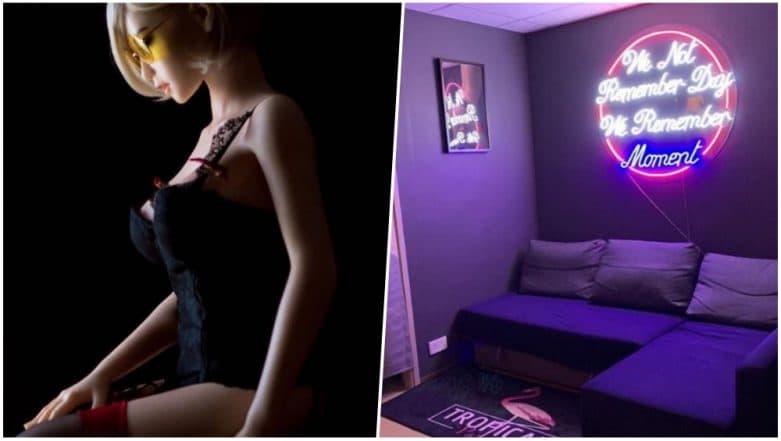 Hong Kong's very first sex doll brothel is now no more. It shut down within two months of opening for the public and its owner has been arrested. The action was taken after the place was raided as part of an "anti-obscene objects operation." According to reports, a 30-year-old man Rex who's also the proprietor of the place, was arrested and items such as memory sticks, televisions and 18 "indecent" objects were recovered. Sex Doll Mistaken for Corpse Found Floating in Austrian River! Firefighters Unveil the Mystery.
The brothel This Mary located on the fifth floor of an industrial building in Kwun Tong, charged customers HK$480 to use three silicon dolls meant for sex. They can also bring a woman along for HK$860. For a sum of HK$18,000, they can take home one of the silicon dolls.
The dolls are prepped for use by soaking them in a disinfecting solution for half an hour. Customers are also instructed to use condoms. Each room is equipped with a television set where pornography is played. Sex Robots Will Clone Real Women Faces, Here's Why It's Not a Good Thing.
Rex told Post that the police approached him on Saturday, offering an explanation, which he found "nonsensical." The crackdown was ordered in line with the country's Control of Obscene and Indecent Articles Ordinance and playing pornography. The brazen display of sex toys which was kept on a sale without concealing was what got Rex and This Mary into trouble.
The three sex dolls that Rex housed at the brothel wasn't confiscated during the raid because there were no laws that prevented him from displaying them. Barrister Albert Luk Wai-hung praised Rex for his entrepreneurial spirit but added that there were underlying issues in setting up a sex toy business.
According to reports, Rex started the business only in September, utilising the flat to set up the brothel. He had earlier stated that the brothel was not only a place for people to play out their sexual fantasies, but also a venue for socially-inept people to have sexual experiences, which they couldn't explore in the real world. With his arrest, the fate of the business hangs by a hair.