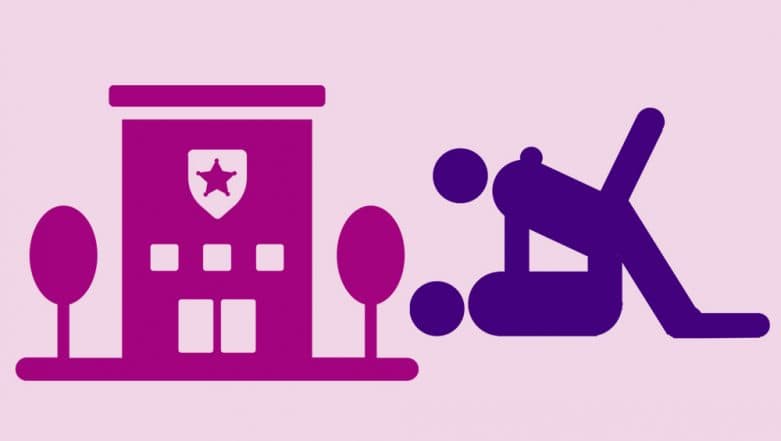 A homeless couple in Florida chose the worst possible place to fornicate in public. The horny couple were caught having sex right outside a police station in Key West. The couple was arrested by the police and face charges of lewd and lascivious/indecent exposure and having sex in public. The naked couple was spotted by a passerby and informed the police. On being caught by the police, they did not seem embarrassed at all. Raunchy Couple Risks Their Lives and Has Sex Atop a Four-Storey Building in Ukraine, Watch Video!
Gary Hill, 46 was caught having sex with Crystal Frances outside Key West Police Station in North Roosevelt Boulevard, Florida. According to a report in NBC Miami, the officers found the couple 'actively engaging in sexual intercourse' just outside the police headquarters. When the police asked them Hill gave a casual reply, "I'm horny. She was giving it up to me right then and there." They were having sex between a fence and the barrier as per the police report. Delhi Couple Caught Making Out on Bike in Rajouri Garden; IPS Shares Video, Asks For New Traffic Regulations.
Brian Leary who arrested the couple said he found Hill with his shorts down. The lady was wearing no pants or underwear. The couple was drunk and a half-empty vodka bottle was beside them. When the police tried to arrest them, Frances was so drunk, she seemed annoyed when they were stopped. She even refused to put her knickers back on. The police decided to get her arrest warrant when she would be fit to be interviewed. Hill agreed to the police that they had consumed half a bottle. Frances was then taken to the hospital and treated for 'possible ingestion of narcotics'.